I need to head out for this,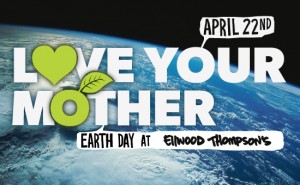 if only for the bicycle tune-up:
From 11:00 a.m.-4:00 p.m. on Sunday, April 22, 2012, head to Ellwood's for a Love Your Mother Earth Day event. You can bring your electronics to e-cycle, have solar-powered ice cream from Uncle Grid's Sweet Solar Scoop, and get your bike tuned & adjusted for free by Carytown Bicycle Company.
Ellwood Thompson's is located at 4 N. Thompson St., Richmond.
–Jennifer Maciejewski