For the first time ever, Busch Gardens will be open all year long with the introduction of new events including the Busch Gardens Food & Wine Festival select dates now thru May 23. Make your weekend reservations now for this limited-capacity event, with newly extended hours on Easter Sunday from 10am – 9 pm https://bit.ly/3dn9qkG
Food & Wine Festival officially runs April 2-May 23, 2021. From corks to coasters, thrills can be found around every corner.
Secure your reservations here:
https://bit.ly/31AyfEB
The New Year brings new thrills and a whole year full of fun at Busch Gardens. Save up to 30% on tickets during the New Year's Sale and start planning your spring & summer visits now! Save here http://spr.ly/6004Hpzso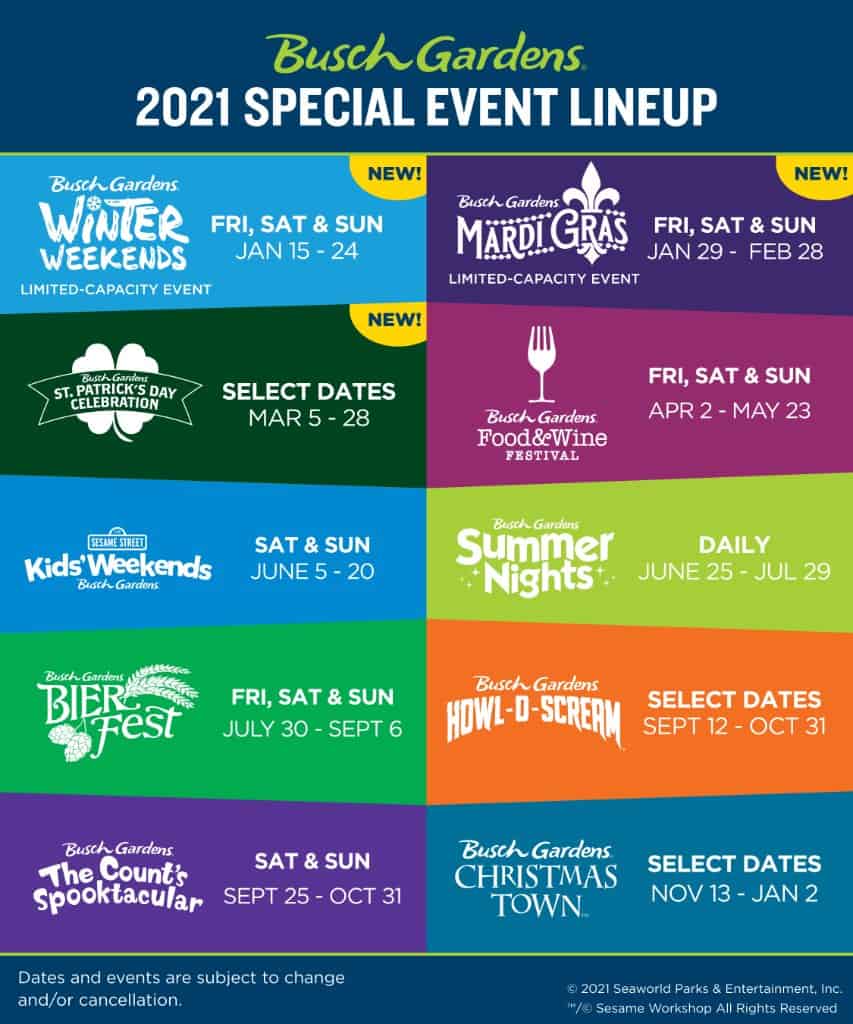 ⭐️ Reservations for the 2021 Water Country USA season are now open! Make yours now and join in the summer thrills May 22 (WCUSA opening day) thru Sept. 12, 2021! https://bit.ly/2PigxDj
Busch Gardens and Water Country USA are located at One Busch Gardens Blvd. Williamsburg, VA 23185-8785 – (757) 229-4386.
See more posts about attractions and activities for kids around Richmond.
Be sure to subscribe to email updates, follow @rvacheap on Twitter or like RVA (Richmond) on the Cheap on Facebook to stay in the know about the latest freebies & deals.
More things to do in and around Richmond:
When
April 15, 2021-April 19, 2021
What
Food & Wine Festival
When
April 22, 2021-April 25, 2021
What
Food & Wine Festival
When
April 29, 2021-May 2, 2021
What
Food & Wine Festival
When
May 6, 2021-May 9, 2021
What
Food & Wine Festival
Busch Gardens
1 Busch Gardens Blvd.
Williamsburg, VA 23185
(757) 229-4386