For the first time ever, Busch Gardens will be open all year long with the introduction of 3 new events: Winter Weekends, Mardi Gras & St. Patrick's Day Celebration. Upcoming events include Busch Gardens® Winter Weekends (Fri – Sun, January 15 – 24)
Busch Gardens® Mardi Gras Reservations & Tickets coming soon! (Fri – Sun, January 29 – February 28). See here for more details http://spr.ly/6003Hpz5N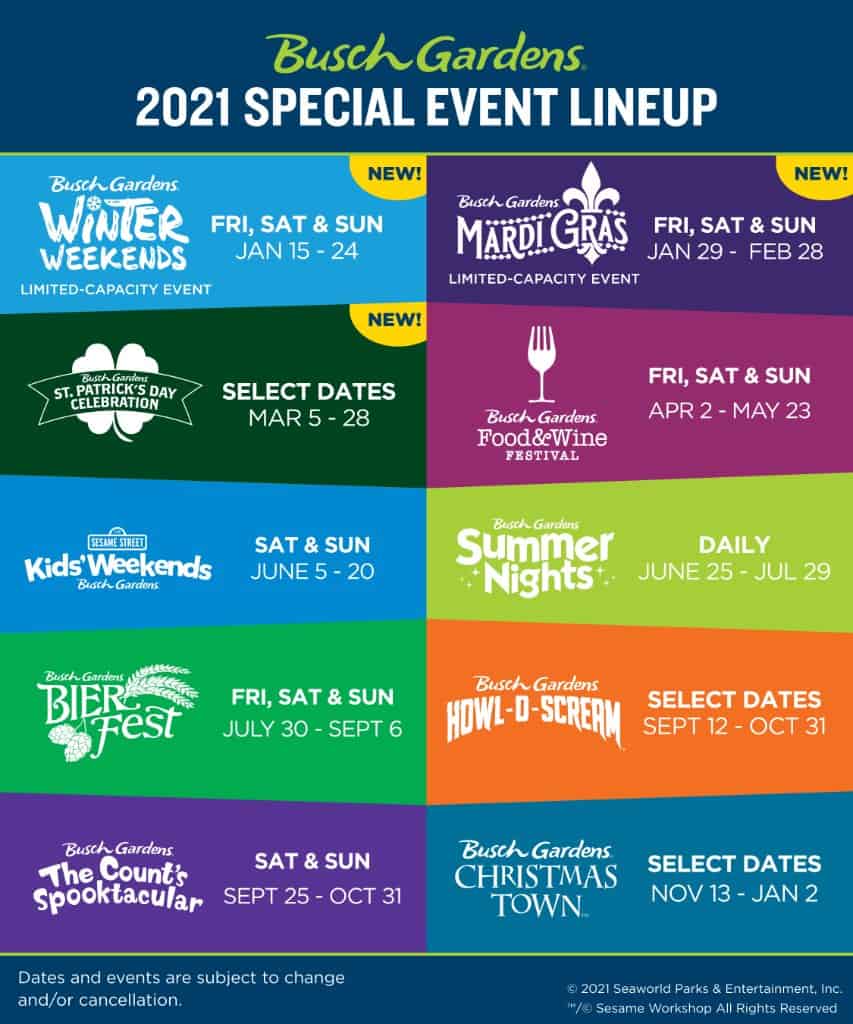 The New Year brings new thrills and a whole year full of fun at Busch Gardens. Save up to 30% on tickets during the New Year's Sale and start planning your spring & summer visits now! Save here http://spr.ly/6004Hpzso
Busch Gardens and Water Country USA are located at One Busch Gardens Blvd. Williamsburg, VA 23185-8785 – (757) 229-4386.
See more posts about attractions and activities for kids around Richmond.
Be sure to subscribe to email updates, follow @rvacheap on Twitter or like RVA (Richmond) on the Cheap on Facebook to stay in the know about the latest freebies & deals.
More things to do in and around Richmond:
Winter Weekends
When

Weekly on Sunday, Friday, and Saturday (January 15, 2021 - January 24, 2021)
Busch Gardens
1 Busch Gardens Blvd.
Williamsburg, VA 23185
(757) 229-4386