This year, the Elegba Folklore Society 2021 Capital City Kwanzaa Festival on Thursday, December 30, 2021 is cancelled.
Kwanzaa is the an annual celebration of African-American culture that is held from December 26 to January 1, culminating in a communal feast called Karamu, usually held on the 6th day. Kwanzaa is a Swahili word that means "first" and signifies the first fruits of the harvest. From December 26 to January 1, many people of African descent in America celebrate Kwanzaa.
In many homes the festival features nightly candle lighting ceremonies with discussions of the Nguzo Saba (the seven principles), performances, speakers, Watoto Kwanzaa, where "watoto," in the Kiswahili language the holiday employs, means children, material culture and foodways demonstrations, stories, workshops and more.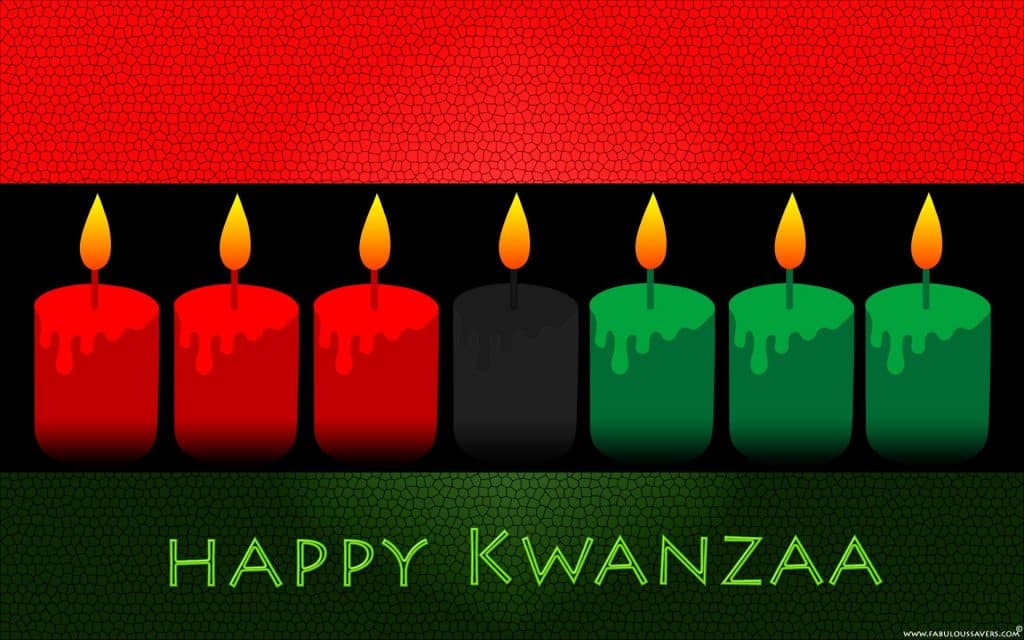 All seven principles of Kwanzaa – Nguzo Saba – are guides to uplifting a race of people who are still suffering the trauma of enslavement. Who are told every day, in multiple ways in history books, media, cultural misconceptions, and even downright lies – that they are worth less than others. The goal is to keep Nguzo Saba in our hearts and to practice these principles every day. Some days doing better than others. The Capital City Kwanzaa Festival reinforces Nguzo Saba.
Be sure to subscribe to email updates, follow @rvacheap on Twitter or like RVA (Richmond) on the Cheap on Facebook to stay in the know about the latest freebies & deals.
More things to do in and around Richmond: