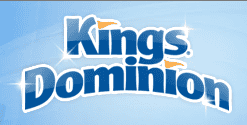 Enjoy the fun at Kings Dominion – some parts are FREE on this special day.
Men's Elite Individual Time Trial- Kings Dominion
(*Free to the general public)
September 23, 2015
10:00 a.m. to 4:00 p.m.
Race Time: 1:00 p.m. to 3:35 p.m.
FREE to the Public

* Select rides and attractions open: Eiffel Tower, Dominator, Berserker, Shops and Dining on International Street. 
Some parts of the Kings Dominion park will be open, and free to the public, on Wednesday, Sept. 23; a day when all Henrico County students are off of school.