Enjoying all that is great about Richmond while saving money should be easy to do with this round up of FREE and cheap events in and around the city this week from Monday, February 22, 2021 to Sunday, February 28, 2021. From culture to the outdoors, literary to crafty, there are many FREE and low cost events all around the city that won't break the bank. Use this calendar as a guide for cheap fun and an excuse to get out into the city and the greater community. With so many in need around our area, don't forget to give back by volunteering in the community.
Attractions, fitness, nature, art or food. Richmond has a wide variety of events that are FREE or low cost. Each season means a whole array of indoor and outdoor options to enjoy in the city or beyond. Check with venues to confirm event details. Even if it's on this list, it's possible that it's canceled or changed.
Be sure to subscribe to email updates, follow @rvacheap on Twitter or like RVA (Richmond) on the Cheap on Facebook to stay in the know about the latest freebies & deals.
⭐️ Get on the ice for skating lessons at SkateNation Plus and Richmond Ice Zone or open skate.
Monday, February 22, 2021
⭐️ Check out more Taco Tuesday deals around Richmond
⭐️ Check out midweek specials and discounts at area ski lifts and resorts.
Tuesday, February 23, 2021
Wednesday, February 24, 2021
⭐️half-price admission to Lewis Ginter Botanical Garden from Jan. 20 to Feb. 28, 2021
Thursday, February 25, 2021
⭐️ Want to hit the slopes on a budget? Check out how to access ski lift ticket and winter resort discounts.
⭐️Make your reservations to enjoy Busch Gardens Mardi Gras open Fri., Sat. & Sun. Coasters! Live entertainment! Yummy eats! Sweet treats!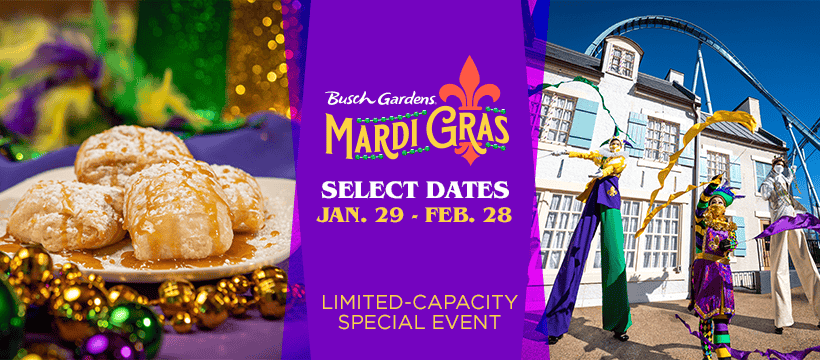 Friday, February 26, 2021
⭐️ Richmond MetroZooTreetop Zoofari tickets are 50% OFF in February
⭐️ On Saturday mornings at 9am, join CLAVES UNIDOS and Kevin LaMarr Jones for an hour of FREE African roots community dance class. Online live only through Dogtown Dance. Register for this class one hour before it's starts through Dogtown Dance's Vagaro app. Donations accepted. http://ow.ly/YEIp50CVMir
Saturday, February 27, 2021
Weekend tips: Free and Cheap Date Ideas in Richmond, Virginia
⭐️The Children's Museum of Richmond is where kids can climb, create, explore, and play their way to a lifetime of learning. Visit www.ChildrensMuseumOfRichmond.org to learn more.
Sunday, February 28, 2021