The vibrant colors of fall set the stage when the 5th annual Rocketts Landing Cap Trail 10M & 5k presented by Dominion Energy returns on October 28, 2023. This signature fall-themed event invites both seasoned athletes and outdoor enthusiasts alike to traverse the beautiful Virginia Capital Trail and James River, offering breathtaking views of the water and surrounding landscapes. The paved, scenic course is separated from vehicle traffic and provides a rewarding experience for runners and walkers of all ages and skill levels.
The event features measured and marked courses, start/finish line at Stone Brewing Tap Room, on-site packet pickup, touchless water stations, and chip-timed bibs. For runners seeking to challenge themselves, top finisher prizes and age group awards will be provided by Lucky Road Run Shop in both the 10-mile and 5k. A costume contest adds an extra layer of excitement, with fun prizes awarded for the best adult, children, and family/group costume.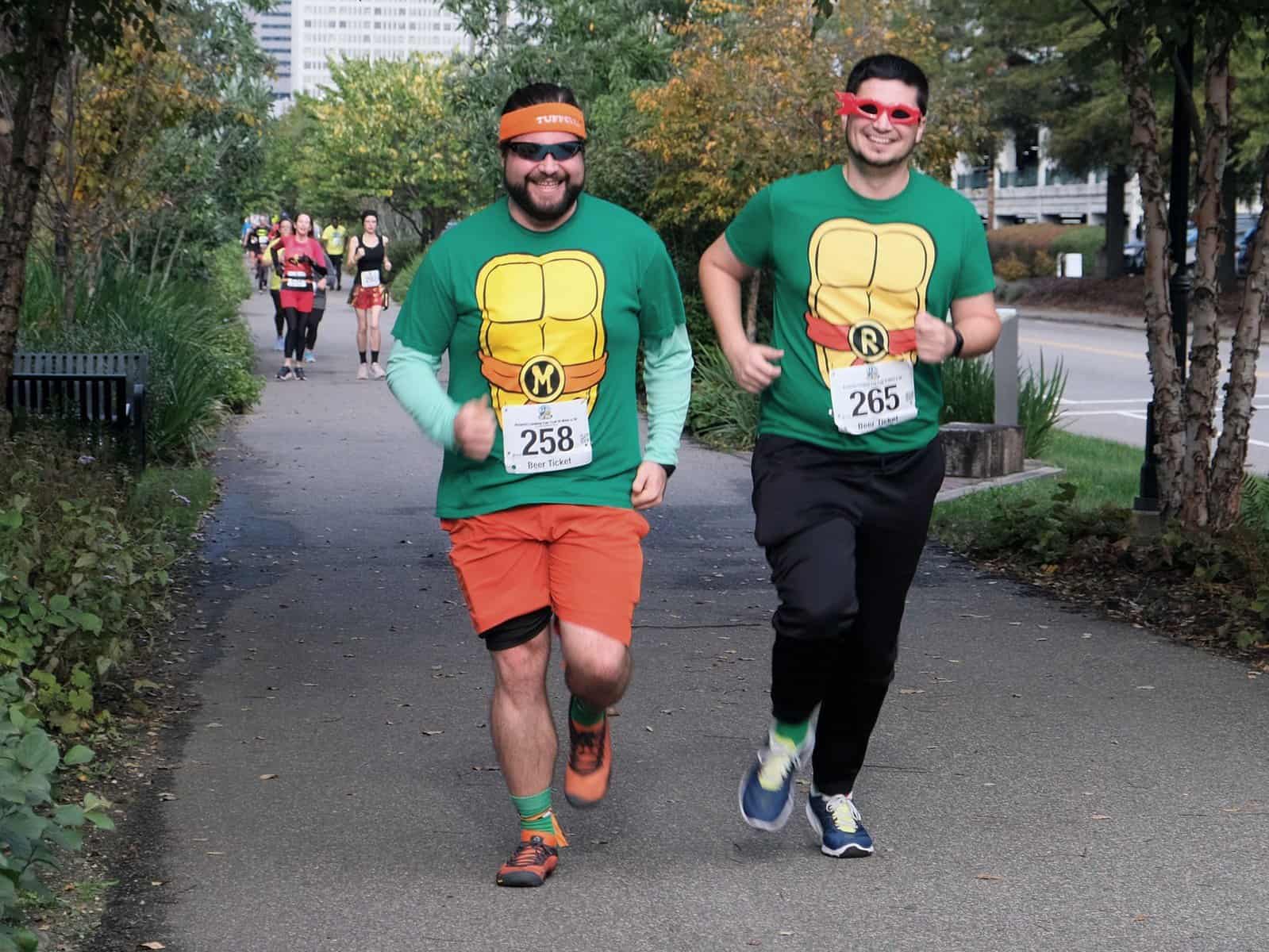 "We are thrilled to partner with Rocketts Landing and Dominion Energy to provide a unique experience that brings individuals from all walks of life together to celebrate health and community," says Cat Anthony, executive director of the Virginia Capital Trail Foundation. "This event truly captures the essence of fall in Virginia – gorgeous colors, cooler temperatures, and a vibrant fall spirit. Whether you're aiming for a personal best or simply enjoying the adventure, there is something for everyone."
Registration is $37 for the 10M and $32 for the 5k and includes an event shirt, course support, furnished rest stops, and a celebratory beverage ticket at Stone Brewing Tap Room in Richmond. Discounts include a $5 reward for referring three friends and a $15 discount for participants aged 20 and younger. Individual and group volunteer opportunities available.
For more info visit: https://runsignup.com/Race/VA/Richmond/CapTrail10Miler5K

More from RVA on the Cheap:
Capital Trail 5K & 10 Miler
What
Capital Trail 5K & 10 Miler
Where
Virginia Capital Bike Trail trailhead at Great Shiplock Park
Virginia Capital Bike Trail trailhead at Great Shiplock Park
2803 Dock St.
Richmond, VA 23223
(804) 788-6453