Through April 27, shoppers at Short Pump Town Center have the opportunity to enjoy the interactive Prismatica Kaleidoscope Experience. The towering rainbow prisms are made of panels laminated with dichoroic film that transmits and reflects every color in the visible spectrum. An additional aspect of the experience is the bell sounds that play at varying intensity as the prisms rotate.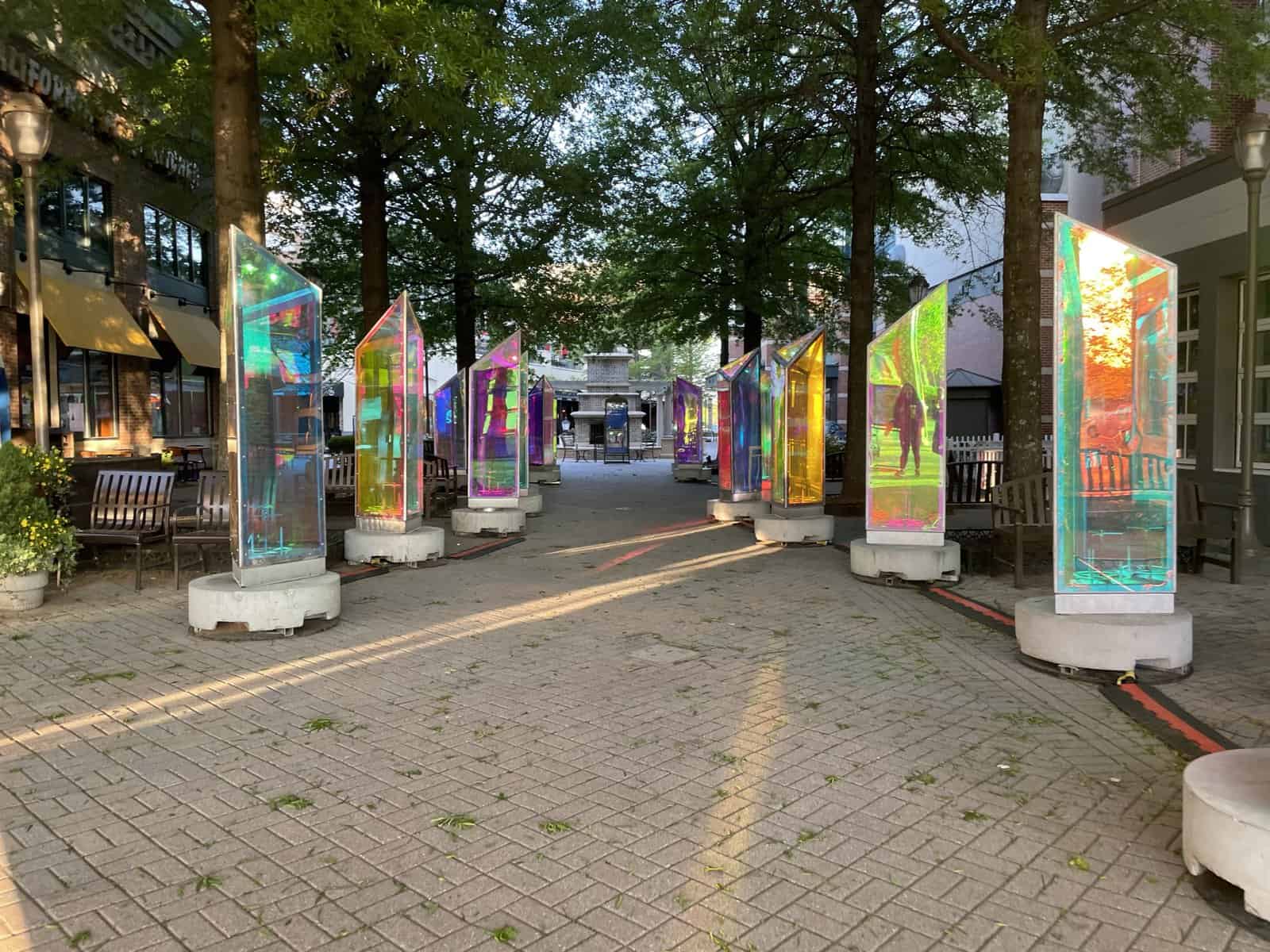 Marine Beausergent, an employee at Short Pump Town Center has found joy in the prisms, comparing them at various points throughout the day. "I love to spin them and see all the different colors reflect" she said. Beausergent, a French native, is reminded of one of her favorite places, Versailles when she sees the exhibit. "When the prisms twirl, it is kind of like The Hall of Mirrors".
The exhibit, located in Restaurant Row, is only here through April 27, so be sure to make it to Short Pump soon.
— By Lindsay Garrison
Richmond on the Cheap contributor Lindsay Garrison is a Richmond, Virginia based mom to two young children. A graduate from Chesterfield Schools and Randolph-Macon College, Lindsay is proud to call Richmond home. In the years prior to planning activities and outings with her own children, she was a French teacher. During her tenure she earned accolades for her creative teaching style and ability to connect with her students. Lindsay now applies the skills she learned when she was planning student trips to France, to her own family adventures. She can't wait to take her own children to France one day! Follow the Garrison's family adventures on Instagram: @thegarrisonsrva
Be sure to subscribe to email updates, follow @rvacheap on Twitter or like RVA (Richmond) on the Cheap on Facebook to stay in the know about the latest freebies & deals.