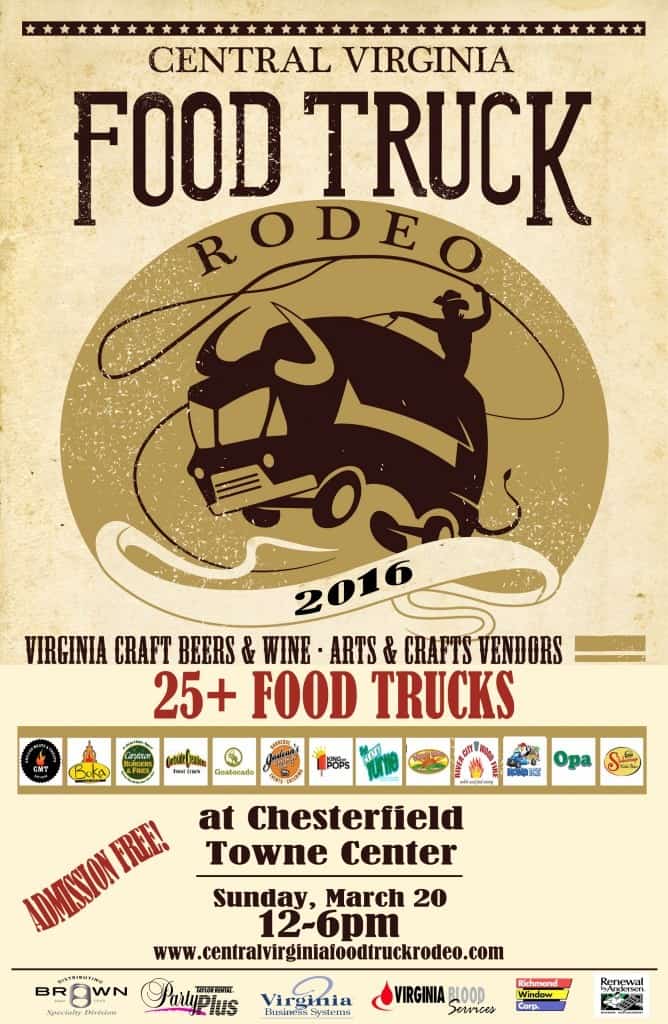 Get ready 'cause they're back again this year and you can attend the event for FREE – but take some money 'cause you'll definitely want to test some of the delicious foods, beer, and wine – and check out the arts, and crafts!
THE NEW DATE FOR THE CENTRAL VIRGINIA FOOD TRUCK RODEO IS MARCH 20, 2016 FROM 12-6PM

The food trucks have been asked to set-up on SUNDAY, MARCH 20 and they are happy to oblige! So, mark your calendars for the Central Virginia Food Truck Rodeo. There are more than 25 food trucks joining the fun. If you missed the last event, you missed a ton of food, fun, and entertainment. Don't miss this awesome event. Mark your calendars now.
Let's get ready for great food, great music, and a great time. It's one Richmond tradition you don't want to miss.