September festivals in Richmond, Virginia continue to take advantage of the warm, mild weather. Congregating in a festive way give us a chance to get to know another culture, eat delicious food, hear live music and see our fellow Richmond residents in all their diversity. Many take place at urban intersections, parks, rivers, farms, church yards, hunt clubs and breweries to take in the sights and enjoy the balmy, and sometimes steamy, weather. 2020 is an unusual year with many festivals cancelled or postponed. That listing is at the bottom of the post.
Be sure to subscribe to email updates, follow @rvacheap on Twitter or like RVA (Richmond) on the Cheap on Facebook to stay in the know about the latest freebies & deals.
September 2020 Richmond area festivals
(Check back for updates as other festivals and events are announced.)
• September 25-October 31, 2020 – The Pumpkin Patch at Gallmeyer Farms, (4506 Millers Lane Richmond, VA 23231) to celebrate the harvest.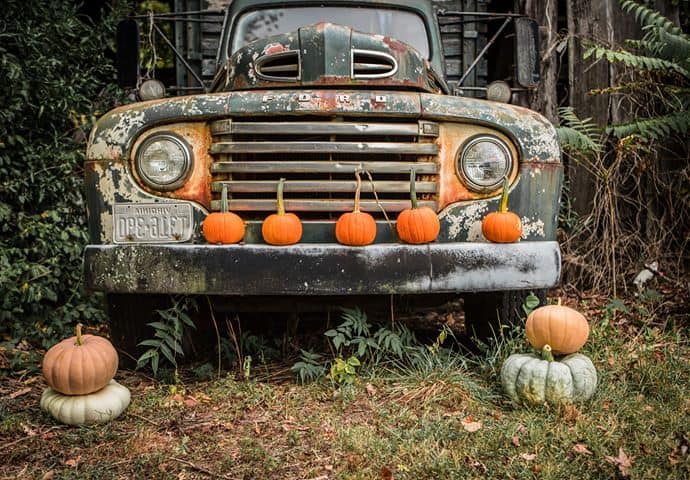 GALLMEYER FARMS WILL BE OPEN DAILY FROM 8AM UNTIL DUSK INCLUDING DURING THE WEEK. On Monday, Tuesday, Wednesday, Thursday, Friday, and EVERY weekend. The Pumpkin Patch will be OPEN 8am til dark starting Friday September 25- October 31. *COVID19 guidelines observed. An array of FREE activities including hay rides, free admission, free parking, hay bale maze and more. Pick your own and pre-picked pumpkins, gourds, seasonal fall veggies, honey and fall decorations like mums, corn shocks and hay bales FOR SALE.
Earlier in the month we enjoyed:
•September 8-13, 2020 – Richmond International Film Festival
•September 12, 2020 – Maymont Big Tent Festival
•Afrikana Independent Film Festival is an independent film festival that showcases cinematic works from emerging and established filmmakers throughout the African diaspora.
•September 19, 2020 – Virginia Cider Festival (Hard Cider) – Fredericksburg Fairgrounds – 11:00 AM to 5:00 PM, 2400 Airport Ave Fredericksburg, VA 22401
Be sure to subscribe to email updates, follow @rvacheap on Twitter or like RVA (Richmond) on the Cheap on Facebook to stay in the know about the latest freebies & deals.
CANCELLED OR POSTPONED:
Virginia State Fair, Doswell, Virginia – The State Fair of Virginia is a multi-day event at the beautiful rural setting of The Meadow Event Park, which opened in 2009. You can enjoy rides, pet animals, see amazing shows, play games, see a concert or enjoy delicious food. With different events happening every day, no two visits are ever the same. POSTPONED UNTIL 2021
• Armenian Food Festival, (834 Pepper Ave, Richmond, VA 23226) St. James Armenian Church's annual Armenian Food Festival is one of Richmond's oldest cultural festivals. Delicious food, wine and beer, Armenian music, and dancers. Gift shop of items straight from Armenia. Tour the beautiful church and learn more about the Armenian Orthodox religion. POSTPONED UNTIL 2021
•Alexander Paley Music Festival – POSTPONED UNTIL AT LEAST JANUARY 2021
•Pridefest – CANCELLED
•43rd Street Festival of the Arts – CANCELLED
• Richmond Veg Fest Byrd Park  The main objective of this event is to educate the public on the many healthful and humane aspects of a vegan lifestyle.
•TBD –  Hispanic Parade and Festival, Hispanic American School for Advancement HASA,brings the community together as part of celebrating Latino Heritage month. Entertainment, games, live music and food. Broad Rock Park. TBD
• Field Day of the Past – (1741 Ashland Rd. Goochland, 23146) Family fun, truck pulls, tractor pulls, historic buildings re-enactments, arts and crafts, carnival rides and games, antique vehicles, small engines, much more. CANCELLED
• St. Benedict Oktoberfest  Hanover & Belmont, Museum District, Richmond, Virginia 23221- A German-themed celebration allows attendees the opportunity to enjoy German music, dancing, food, and their beverage of choice. All proceeds from Oktoberfest are used to support Catholic education at the Catholic Schools historically associated with Saint Benedict Parish. Check out our website for more information, including music schedule, events and more. http://stbenedictoktoberfest.com/ CANCELLED
•The Nottoway Indian Tribe of Virginia Annual Pow Wow in Surry,Va – POSTPONED UNTIL 2021
•TBD – Heritage Harvest Festival at Thomas Jefferson's Monticello, Charlottesville, VA.
TBD – Richmond Dog Festival – Chimborazo Park, Richmond
TBD – Festival of India at the Greater Richmond Convention Center, 403 N. 3rd St. Richmond, At the Festival of India, one can enjoy a renowned cultural program, consisting of classical and modern Indian live performances, as well as East-West fusion dance and music. One can also sample many different varieties of Indian cuisine, including vegetarian and non-vegetarian delicacies, such as dosa, kachori, samosas, tandoori chicken and sweets, all of which are supplied by local Indian restaurants and families, and prepared fresh in front of patrons.
Be sure to subscribe to email updates, follow @rvacheap on Twitter or like RVA (Richmond) on the Cheap on Facebook to stay in the know about the latest freebies & deals.
More things to do in and around Richmond: