Everyone loves to shop. And we have some gems in Richmond. As we enter the holiday season, shopping increases as many seek out the perfect gift for their loved one or significant other. Richmond on the Cheap intern Becca Mullins found there are plenty of local stores and shops that sell beautiful, affordable, and recycled outfits, making the perfect gift or treat for herself and also those on her gift list while adhering to a budget. Take a stroll around Richmond and explore these SIX second hand stores as you do your part in reusing clothes and keeping the world green while saving money.
1. Ashby (3 010 W Cary St. Richmond, VA)
The consignment store Ashby carries both casual and fancier clothes, typically ranging from $6.00 to $22.00. The average price of a piece would be $12.00, whereas the highest price would be $89.00. Not only does Asbhy carry fashionable, relevant, and modern clothes, they also carry things such as accessories and mugs. The store was opened in 2013, with the goal to be a sustainable clothing option in Richmond. As worker Jillian expressed, it is important to save and donate clothes instead of simply throwing them out. Ashby is a beautiful store with an open and airy aura, two separate rooms with both men and women's clothing, and a kind staff. This would certainly be a positive option if you are looking for local places to thrift
2. Clementine (3118 W Cary St. Richmond, VA)
Since 2003, Clementine has promoted the importance of second hand clothing and recycling. Clementine has a beautiful selection of clothes. Luxurious clothing is typically priced higher, the highest things sold being around $400 to $1,000. Typical clothing, such as sweaters and vests, cost anything from $20 to $100. Clementine has a sale rack as well where most items are around $20 and accessories that are typically priced at $15.00. Only located a few yards away from Ashby, this store has an organized, safe, and clean feel with sets of modern shoes lining the walls. If you are looking for a consignment store, Clementine is for you!
3. Second Debut by Goodwill (3114 W Cary St, Richmond, VA)
Organized and vast, Second Debut is a great option for thrifting. A chain of the Goodwill stores, Second Debut has three main areas: the front room, a hallway, and a backroom. The front room carries both men and women's clothes, separated by the type of clothing, such as sweaters, pants, and t-shirts. In the hallway, there are shelves of shoes that have been passed down and the farthest room in the back contains a significant amount of knick knacks, such as plates, mugs, and board games. You will find nice and affordable outfits, items, and shoes.
4. Fan Tastic Thrift (1914 W Main St., Richmond, VA)
Fan Tastic Thrift has anything and everything you might need. With t-shirts as cheap as $0.99 and sweaters pricing at $2.98, at Fan Tastic Thrift, you will find a variety of affordable clothes. Along with the clothes, Fan Tastic Thrift has things such as kitchenware, with mugs, pots, and pans! Fan Tastic Thrift is also rich in books, records, tapes, CDs, DVDs, VHS tapes, and even picture frames. The store has been open for decades with the goal of profit and recycling. Fan Tastic Thrift is a great stop to browse for an outfit while enjoying Richmond's many restaurants and business or going around doing errands.
5. Impulse Consignment (419 N Ridge Rd. Richmond, VA)
Since 2002, Impulse Consignment has been a prominent consignment store in Richmond City. Impulse Consignment has over 5,000 consignors and counting. Selling artwork, draperies, rugs, accessories, and furniture, Impulse carries items ranging from vintage to contemporary items. You can see the items they are selling at the link https://www.impulselive.com/in-store and if you aren't sure if a certain piece would fit in your home, they have a 24 hour "Try Before You Buy" special, ensuring that you and your piece would be a perfect match! Averaging at about $400, Impulse Consignment will surely help with anyone who is looking for new furniture or artwork.
6. Diversity Thrift (1407 Sherwood Ave., Richmond, VA)
Diversity Thrift has almost anything and everything you may want or need. From aisles of artwork, shelves of books, and knick knacks galore, this consignment store is one of the biggest in Richmond. It is a very clean store with the most variety around. Every doorway leads to a different area of movies, clothes, CDs, dishes, sunglasses, and more. Diversity Thrift's history goes back to 1999, when John Klein founded it in order to raise money for the LGBTQ+ community in the area. As more and more people began to feel comfortable with coming out, Diversity Thrift was a safe space for many.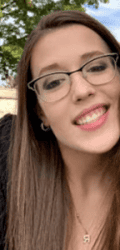 Written by Becca Mullins, Richmond on the Cheap intern. Becca Mullins is a 16-year-old high school student currently residing in Mechanicsville, Virginia. She is an aspiring English teacher who loves Richmond and exploring new things. Becca is very excited to write for Richmond on the Cheap. If you are interested in interning with Richmond on the Cheap read the job description and apply!
Check out the other Richmond on the Cheap shopping posts.
Related post: Richmond Area December Craft Shows, Holiday Bazaars and Markets
Related post: Places to take photos with Santa in the Richmond area
Related post: December holiday fun and FREE events around Richmond
Be sure to subscribe to email updates, follow @rvacheap on Twitter or like RVA (Richmond) on the Cheap on Facebook to stay in the know about the latest freebies & deals.
More things to do in and around Richmond: