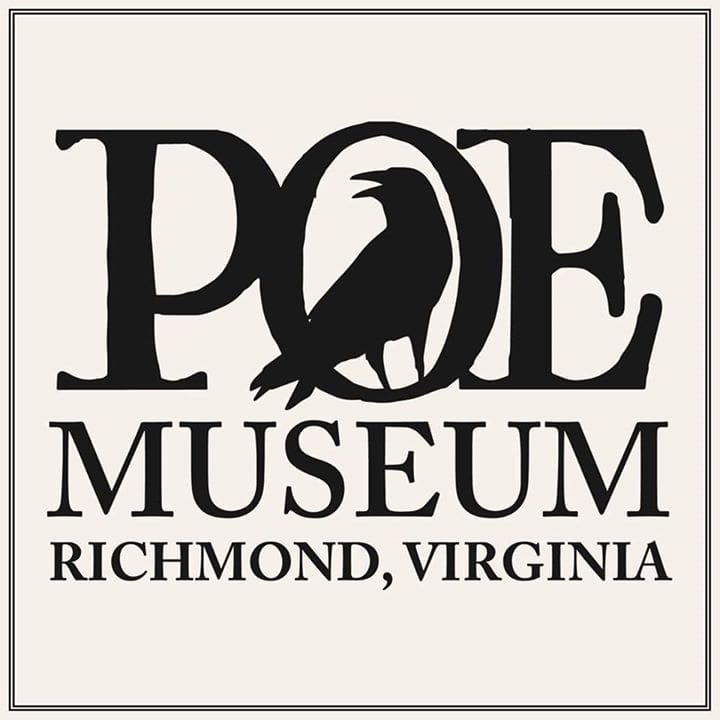 Richmond has many well-known literary figures including Edgar Allen Poe, who lived much of his tortured life here in Virginia. The Poe Museum's collection is now the most comprehensive in the world and its programs reach thousands of scholars, students, teachers and literary enthusiasts every year. The Poe Museum at 1914 East Main St. informs visitors about the life and times of the masterful poet and writer while staging many literary and social events that inspire and inform people of today.
The Twisted Culture Arts Festival Kicks-Off on Thursday, July 18, 2019 from 6-9 pm. The Festival includes three days [from July 18-20, 2019] of Poe-related fun at the Poe Museum to honor Poe's wide range of influence across artistic media. Different genres of music and different forms of art will be highlighted, ranging from performance artistry to visual arts, with a goal to build community and bridge the gap between the every day citizen and independent artists. No registration necessary. This event is free and open to the public.
Other intriguing events at The Poe Museum are listed on their events page and on their Facebook page.
July Unhappy Hour – Thursday, July 25, 2019, 6-9pm
Join the Poe Museum for the July UnHappy Hour. This event will feature exhibits, a cash bar, and Poe-themed fun for the whole family. This month will focus on how Poe's natural surroundings inspired his work.
Sunday Readings in July in The Poe Museum in the Enchanted Garden at 12:30pm
•July 7, 2019 – Israfel: Selections from Carlisle Montgomery, on July 7, 2019 Enjoy a live reading by Harry Kollatz of selections from his new novel Carlisle Montgomery.
•July 14, 2019 – The Masque of the Red Death – Enjoy a live reading of Poe's most popular works. 
•July 21, 2019 – The Black Cat
•July 28, 2019 – Poe as Theologian: Enjoy a guest lecture by Rev. Joshua S. Lewis, M.Div.
Be sure to subscribe to email updates, follow @rvacheap on Twitter or like RVA (Richmond) on the Cheap on Facebook to stay in the know about the latest freebies & deals.