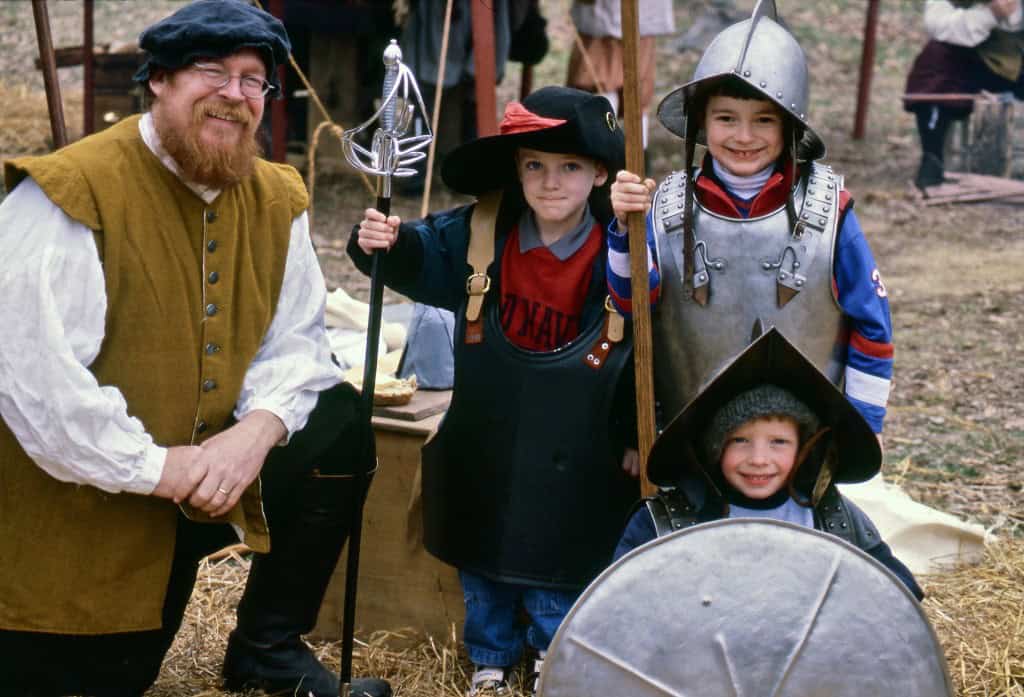 Home school groups are welcome to register for Henricus Historical Parks' school-age educational programs. Please look through On-Site Programs for a list of different program options.
Education programs must be booked in advance. Please click here to fill out the Field Trip Booking Form.
A minimum of 10 students (ages 5+) per program is required. Groups that bring fewer than 10 students will still be charged for the minimum of 10.
Programs are structured educational experiences with set time limits. Programs follow a regimented, pre-set curriculum based on Virginia standards of learning. Please ensure that your group is prepared to: participate at all times with the Henricus instructor, raise hands to ask or answer questions, and stay focused on the program content.
For pricing, please look at Reservation Fees.
Home School Day
Experience a structured four-hour program designed especially for home school families featuring hands-on activities, demonstrations, and crafts at a living history museum. The same activities will be offered on both Sept. 7 and 8, please select your preferred date when registering.
Date: Thursday and Friday, Sept. 7 and 8 (please pick one date to attend)
Time: 10 a.m.-2 p.m.
Cost: $16 per child/$9 per accompanying adult; Henricus Members: $10 per child / $6 per accompanying adult
Ages: 5-12
This event is currently sold out! If you are interested in being placed on a waitlist, email Henricus Education with your name, contact information, number of people, and day you would like to attend.
Family Field Trips
Henricus is now offering our most popular school program one Saturday a month. Go to
Family Field Trips
for more information and registration.