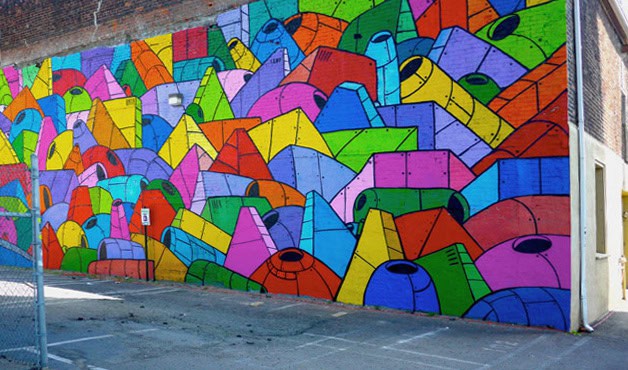 Richmond, Virginia is home to many great art galleries. We've compiled a list of free art galleries to help you explore Richmond and save money. (Visit websites for any additional fees for special exhibits).
Began in 1988 as an association of artists interested in exhibiting their own work and providing a space for other artists to reach a wider audience in the greater Richmond, Virginia area.
Artspace is a nonprofit gallery for the visual and performing arts, promoting the understanding and awareness of contemporary art. Gallery Hours: artspace Is Open To The Public Tuesday through Sunday from 12-4pm and by Appointment.
A nonprofit arts organization founded by artists in 1978. The mission is to present exceptional new art.
1708 Gallery is committed to providing opportunities for artistic innovation for emerging and established artists and to expanding the understanding and appreciation of new art for the public.
Chasen Galleries is a fine art gallery representing artists, glass artisans, and sculptors from around the world.
Established in 1983, we have offered an interesting, diverse array of artwork in many styles and techniques for over 30 years. Our primary goal is to provide the very best, personalized services dedicated to pairing clients with the perfect work of art for their home or space.
Come by at your leisure, or call to make an appointment with us, and we will help find artwork that enhances your living space and makes your every day brighter.
Here we showcase a diverse group of national, international artists and some up-and-coming local artists.
Having selected leading artists in a wide range of genres: studio glass sculpture, original paintings, lithographs, serigraphs, ceramic sculpture & the Art of Dr. Seuss, we've created one of the most vibrant galleries in Virginia! We welcome you to stop by & visit us soon!
Exhibits the work of emerging and established mid-Atlantic artists and promotes awareness and understanding of art forms, from crafts to fine art.
The gallery represents more than 225 artists and is a cultural resource and an active participant in Richmond's thriving arts community. You can even submit your own art!
Established in 2005, Quirk Gallery has been a staple of the Richmond community on Broad Street for over ten years. Quirk Gallery exhibits local and international artists every six to eight weeks, and our curated shop features jewelry, ceramics, prints, candles, cards and more.
Richmond is a living canvas with walls painted by local and international artists. Home to over 100 murals, RVA has become a favorite destination for street art enthusiasts.
The Richmond region continues to gain recognition for it's burgeoning street art scene, ranking as Buzzfeed's top cities in the world to see street art.
Whether you're here for the RVA Street Art Festival, or just visiting any other time of the year, you can tour Richmond's street art masterpieces on a bike, on foot, or in a car. Get inspired to think big.
The Virginia Museum of Fine Arts' permanent collection encompasses more than 50,000 works of art spanning 5,000 years of world history. Its collections of Art Nouveau and Art Deco, English silver, Fabergé, and the art of South Asia are among the finest in the nation.
With acclaimed holdings in American, British Sporting, Impressionist and Post-Impressionist, and Modern and Contemporary art – and additional strengths in African, Ancient, East Asian, and European – VMFA ranks as one of the top comprehensive art museums in the United States.
VMFA is open 365 days a year and general admission is always free.
Be sure to subscribe to email updates, follow @rvacheap on Twitter or like RVA (Richmond) on the Cheap on Facebook to stay in the know about the latest freebies & deals.
More things to do in and around Richmond:
•Richmond museums highlight art, history, science and more
•12+ Free Things to do in Colonial Williamsburg
•RVA Historic Sites
•Richmond's Free outdoor Murals