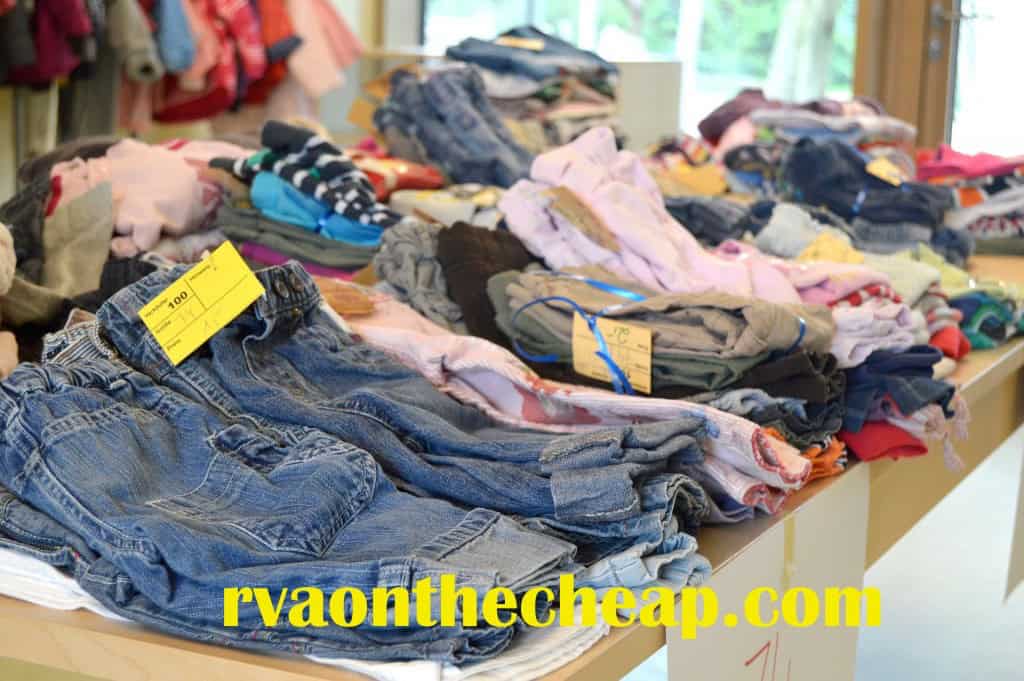 Consignment sales are a great way to get good deals on gently used clothes, toys, bedding, appliances, and more. You save money and get some great items.
Seasonal consignment sales are increasingly popular as a way to update a child's wardrobe for school without paying full price for clothes. It's also a way to make some cash by selling gently used clothing and other items.
If you're looking for clothes, baby gear, furniture, maternity clothes, bicycles, or other items, check out the many consignment sales now and into the fall. What better way to support the community than by recycling perfectly good clothes and reducing the use of resources.
Visit websites to confirm dates, places, and times since they may change after posting. Have fun and save money!
Consignment Sales
Clean Closet at Virginia Center
Brandermill Church Consignment
RAMOM Yard Sale Mechanicsville
25th Children's Consignment Sale at King of Glory Lutheran Church in Williamsburg, VA (worth the drive!)
Busy Bees Kidsignment in Mechanicsville at American Family Fitness
St. Andrew's UMC Consignment in West End
Christ Church Children's Consignment in Glen Allen
 Southside Moms of Multiples (SAMOM) Kids Consignment Sale at Manchester Middle School
MOYC Clothing and Toy Sale at West End Assembly of God
The Clothesline Spring Consignment Sale
KidsExchange at St. Josephs Villa
Threads Consignment at the former FOREVER 21 space at the Regency Mall, 1420 N. Parham Rd.