Please check websites for the most updated information, locations, hours, and directions. Also confirm that admission is FREE for those listed below as this may change after posting here.
Let us know of other RVA Museums with free or paid admission by emailing us at info@rvaonthecheap.com. Thank you.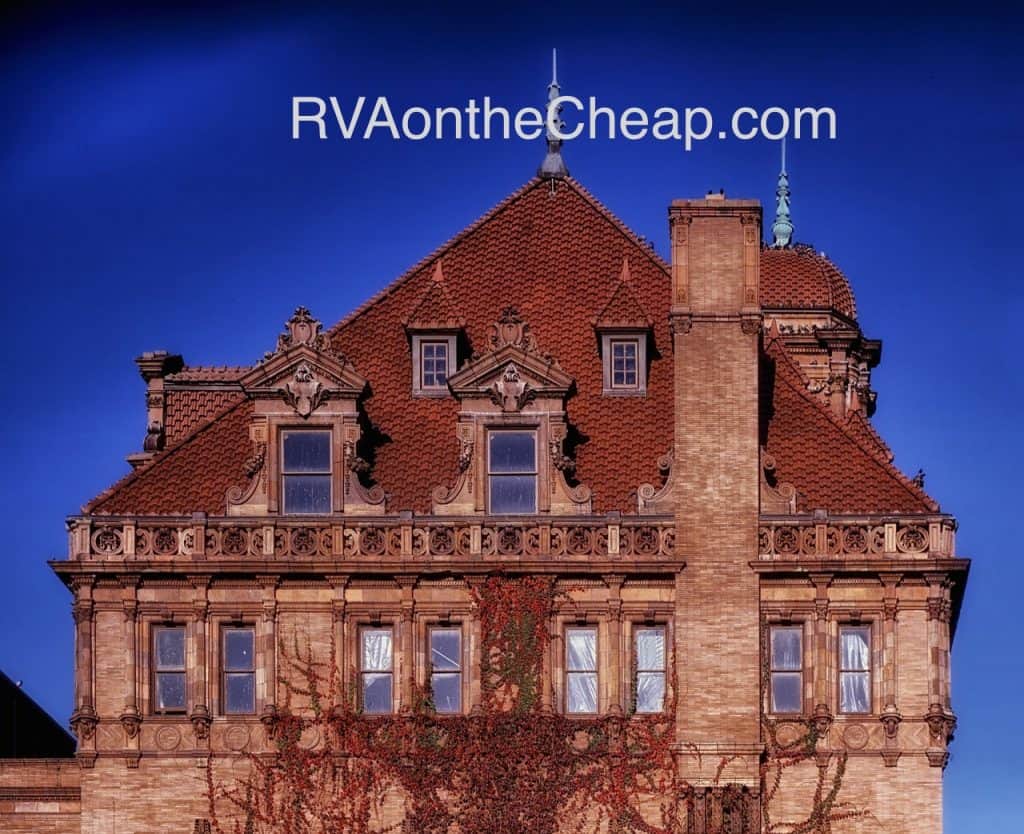 Museums
American Civil War Center at Tredegar. Children 5 and under are free.
Beth Ahaba Museum. The Beth Ahabah Museum & Archives collects, preserves and exhibits materials that relate to Jewish history and culture – with particular emphasis on Richmond, Virginia – so that Jewish history and culture may be documented, interpreted and passed on to future generations.
Branch Museum.  The Branch elevates awareness of the transformative power of architecture and design. Many exhibits and programs are free are very low-cost. Members enjoy free admission to most events. Visit here for more information on becoming a member.
Chesterfield County Museum and Old Jail. The recently reopened 1892 jail thrills visitors as they experience how prisoners were incarcerated in cells that pre-date the jail's closure in the 1960s. An exhibit entitled "Protecting our Citizens; a History of Law and Order in Chesterfield County" occupies the bottom floor. Tours begin at the county museum, where admission is $2.00. Admission to the jail is an additional $1.00. For more information, or to schedule a tour, please call (804) 768-7311.
Children's Museum of Richmond. Free Special Nights for Special Needs Children on 1st Friday of the month (check website for possible changes in nights) from 5:30pm-7:30pm. Also, third Fridays are Target $1 nights at CMoR Central- not free but almost.
Chimborazo Medical Museum. FREE of charge. Chimborazo Medical Museum sits on the site of the Civil War's famous Chimborazo Hospital, where between 1861 and 1865, more than 75,000 Confederate soldiers received treatment.
Clarke Palmore Museum. The Clarke-Palmore House Museum is located high atop historic Marion Hill in Henrico County. The Museum interprets the story of the Palmore family who lived on a small farm in 1930. Like other farm families living through the Great Depression, the Palmore family struggled to make a living during tough economic times. The museum is open for special programs, events, and by appointment.
Dabbs House Museum. Dabbs House is a historic house museum with exhibit galleries and a research library. The Dabbs House served as General Robert E. Lee's field headquarters during the summer of 1862. The museum provides a place to learn about the history of the Dabbs House from its use as a residence for the Dabbs family to its tenure as Henrico's police headquarters from 1941-2005.
Elegba Folklore Society. Based in Richmond, Virginia, we are proud to be your resource for African World cultural arts. Together, let's explore the richness of Mother Africa's gifts to us through interactive artistic, cultural experiences. Her influences are many. Come with your family. Admission is $5-$6.
Eppington Plantation in Chesterfield. Open the first Saturday in October for its annual Eppington Heritage Day that is free to the public. Eppington is located west of Chesterfield Court House on the south side of River Rd. (County Rte. 602) in the Winterpock vicinity. It is open for tours by appointment arranged through the Chesterfield County Department of Parks and Recreation. Please call 804-748-1624.
The Fed Experience. Tours are facilitated by members of the Economic Education department. The Economic Education department works with teachers, students and the public to enhance understanding about the economy and the Fed's role, and to support informed financial decision‐making.
Federal Reserve Bank of Richmond. Gleaming gold and shining silver, and other examples of money through the ages fill this museum at the Federal Reserve Bank of Richmond.
Keystone Tractor Works. Come experience the last century of agricultural heritage incorporating fully restored antique farm tractors, ongoing restoration projects and other farm related equipment. Keystone offers visitors more than the farm with a time warp of antique road trucks, classic cars, vintage gas pumps, oil cans, automotive signage, clocks, advertising posters of yesteryear and so much more. Military, fire and police, and seniors receive discount off admission fee.
Maggie Walker National Historical Museum. Free admission. Maggie Lena Walker devoted her life to civil rights advancement, economic empowerment, and educational opportunities for Jim Crow-era African Americans and women. As a bank president, newspaper editor, and fraternal leader, Walker served as an inspiration of pride and progress. Today, Walker's home is preserved as a tribute to her enduring legacy of vision, courage, and determination.
Magnolia Grange. Magnolia Grange, a Virginia Historic Landmark and is on the National Register of Historic Places, was built in 1822 by William Winfree. It is a Federal-style plantation house named after the circle of magnolias that once graced its front lawn. It was originally part of a large land grant to John Worsham in 1691. Here also were a tavern and gristmill in addition to the residence and its dependencies. Magnolia Grange contains elaborate ceiling medallions and sophisticated carvings on mantels, doorways, and window enframements. Careful paint restoration has been executed through wood graining and marbelizing. Scenic wallpaper by Zuber and carpeting of the period combine with authentic furnishings returns the house to the 1820s. Magnolia Grange welcomes visitors to an interpretation of life in a county mansion of the early 19th century. Price vary for tours (typically around $5 per person). Visit website for details and hours.
Meadow Farm Museum at Crump Park. Fees may apply for some events.
Richmond National Battlefield Park. No entrance fees.
Valentine History Museum. Military with ID FREE for up to 5 family members. Children 6 and under are free.
Virginia Historical Society. Discover Virginia's rich and unique history by visiting our research library, attending an event, or exploring one of our exhibition galleries.Donations are appreciated but admission is FREE.
Virginia Museum of Fine Arts. General admission is FREE (some special events may require a fee). As year-round participant of Blue Star Museums, VMFA provides free admission to special exhibitions for all active duty, National Guard, and Reserve military personnel and their immediate families.
Wilton House. FREE admission for teachers, press, members of NSCDA, military personnel and dependents, and children 6 and under.
Richmond Museums (these museums may or may not require a fee – check websites for information)
Be sure to subscribe to email updates, follow @rvacheap on Twitter or like RVA (Richmond) on the Cheap on Facebook to stay in the know about the latest freebies & deals.
More things to do in and around Richmond: