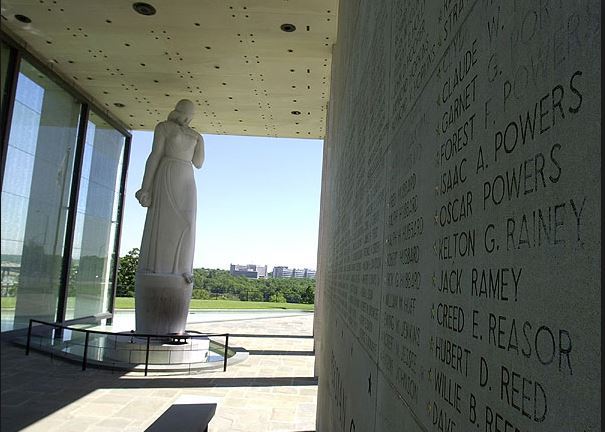 RVA is steeped in history with lots of historical venues – many of them free. Check our list.
Amtraks Main Street Station. Originally opened in 1901, Main Street Station has always been one of Downtown Richmond, Virginia's most visible landmarks. Once a bustling transportation hub, the station was closed in 1975 due to a decline in passenger rail service. The historic reopening of Main Street Station in 2003 marked the culmination of years of renovation to this 102-year-old landmark, and the return of passenger train service to downtown Richmond.
Armour House & Gardens. This Victorian style home is located directly behind Arthur Ashe Elementary School. The surrounding property boasts a scenic walking trail, tennis courts, a garden, flowing fountain surrounded by arbors with blooming vines, and children's gardens and play areas.
Ashland Station. In the Visitor Center at Ashland's circa-1923 train station, a museum houses RF&P Railroad memorabilia, including conductors' uniforms, photographs and news articles.
Cathedral of the Sacred Heart. The Cathedral of the Sacred Heart is located in Richmond, Virginia near the campus of Virginia Commonwealth University at 800 S Cathedral Pl, Richmond, VA 23220. The Cathedral is open for visitors Monday-Friday 9:00 a.m. – 4:00 p.m., Saturdays 3:30 – 6:00 p.m., and Sundays 9:00 a.m.- 6:00 p.m., unless there is a special event or services are in progress. Please note, the Cathedral is typically closed for major holidays such as Memorial Day, July 4 and Labor Day.
Chesterfield County Museum & Jail. Built as a replica of the county's 1750 Courthouse, the museum is located directly behind the historic 1917 courthouse. The Old Jail, adjacent to the museum, was built in 1892 and housed prisoners for 70 years. A Civil War Trails sign is located nearby which describes the April 1865 retreat from Petersburg through the county by Robert E. Lee's Confederate Army.
Cheswick Park. Henrico's oldest neighborhood park features picnic shelters, approximately a mile of walking trails, and a playground. Great playground for kids.
Clarke Palmore House. The Clarke-Palmore House Museum is located high atop historic Marion Hill in Henrico County. The Museum interprets the story of the Palmore family who lived on a small farm in 1930. Like other farm families living through the Great Depression, the Palmore family struggled to make a living during tough economic times. The museum is open for special programs, events, and by appointment.
Dabbs House. Dabbs House is a historic house museum with exhibit galleries and a research library. The Dabbs House served as General Robert E. Lee's field headquarters during the summer of 1862. The museum provides a place to learn about the history of the Dabbs House from its use as a residence for the Dabbs family to its tenure as Henrico's police headquarters from 1941-2005. Visitors can tour the 1862 field headquarters, browse the exhibit galleries and gift shop, and view a video on the history of Dabbs. The research library is open by appointment and primarily houses the research from the two-volume series Field of Honor: The Civil War in Henrico County, by Louis H. Manarin.
Hanover Tavern. For nearly three centuries, the Hanover Tavern has been a part of events that transformed America from an English colony to an independent nation; where rebellion threatened that new nation and Civil War tore it asunder. The owners, guests, and inhabitants of the Tavern have shaped the history of Hanover County, the Commonwealth of Virginia and, indeed, the United States. A license for a tavern at Hanover Courthouse was issued in 1733. When William Parks, editor of the Virginia Gazette, purchased Hanover Tavern in 1743, it was part of a 550 acre plantation at the courthouse. Today, Hanover Tavern occupies a site consisting of 3.5 acres.
Hollywood Cemetery. The skillful design and natural beauty of Hollywood Cemetery have made it one of the most beautiful garden cemeteries in America. Hollywood is open daily for the public to enjoy its winding paths, stunning views and impressive history. President James Monroe's Tomb, President John Tyler's monument, Davis Circle, Monument to the Confederate War Dead, View of the James River, and the Iron Dog are must-sees.
Jefferson Hotel. A hotel and an historic landmark! For more than a century, The Jefferson Hotel has provided visitors to the Richmond Region with an extraordinary travel experience in the heart of downtown. The Jefferson's first guests in 1895 found contemporary conveniences like electric lights and elevators and hot and cold running water in each guest room. Over the ensuing decades, The Jefferson has become synonymous with extraordinary dining, breathtaking architecture, flawless service and Richmond.
Library of Virginia. The Library is one of the oldest agencies of Virginia government, founded in 1823 to preserve and provide access to the state's incomparable printed and manuscript holdings. Our collection, which has grown steadily through the years, is the most comprehensive resource in the world for the study of Virginia history, culture, and government.
Maggie Walker. Maggie Lena Walker devoted her life to civil rights advancement, economic empowerment, and educational opportunities for Jim Crow-era African Americans and women. As a bank president, newspaper editor, and fraternal leader, Walker served as an inspiration of pride and progress. Today, Walker's home is preserved as a tribute to her enduring legacy of vision, courage, and determination.
Meadow Farm Museum at Crump Park. Meadow Farm Museum, an 1860 living history farm site and museum, presents programs and exhibits on the culture of the rural South. Costumed interpreters provide insight into the lives of Dr. John Mosby Sheppard, the owner of Meadow Farm, and his family. On selected weekends, they demonstrate seasonal activities in the farmhouse, barn, doctor's office, blacksmith forge, kitchen, fields, and pastures. Visitors can also stop by Meadow Farm's Gift Shop for a variety of items.
National Battlefield Park.  Planning ahead can often make the difference between a good trip and a great trip to Richmond National Battlefield Park, a collection of 13 park units scattered across Hanover, Henrico, and Chesterfield counties and the city of Richmond. Explore these pages to discover the essential things you need to know before you leave home—how to get around the park, where pets are allowed, how to stay safe, and more.
St. John's Church. A year prior to drafting the Declaration of Independence in 1776, Thomas Jefferson attended the Second Virginia Convention held inside St. John's Church.  Alongside George Washington, Richard Henry Lee and other important figures in the American Revolution, Jefferson listened as Patrick Henry gave his now-famous "Give me liberty or give me death" speech. Since 1938, St. John's Church Foundation has been charged with the preservation of St. John's Church, now a National Historic Landmark. (Visit the grounds for free – Tours are per person fee with group discounts.)
Virginia Civil Rights Memorial. In 1951, Barbara Johns and other students led a strike to protest the conditions at their racially segregated school. The students then contacted NAACP attorneys; the lawsuit that followed was joined with four other cases as Brown v. Board of Education of Topeka, Kansas (1954), which ruled against "separate but equal" education. This memorial recognizes these Virginians.
Virginia History Museum. Discover Virginia's rich and unique history by visiting our research library, attending an event, or exploring one of our exhibition galleries. (Some exhibits require a fee).
Virginia War Memorial. The Virginia War Memorial is the Commonwealth of Virginia's monument to honor the memory of Virginia's men and women who demonstrated a willingness to serve and fight to defend our way of life from World War II to the present; and through its Education Center, serves as the Center of Excellence for the Commonwealth in education of Virginian's experience of war from the birth of our nation to the present. In its educational mission, the Virginia War Memorial will project a variety of internal and outreach programs, artifacts, research materials, Virginians at War documentaries, exhibitions, seminars, and ceremonies will be used to inspire a living memorial to all citizens and citizen-warriors of the nation's commitment to freedom.
Walkerton Tavern. This restored 1825 historic tavern serves as a facility for programs and special events. The building, gazebo, and garden area are available for private rental. Walkerton Tavern is a unique facility perfect for everything from a business meeting or retreat, to an afternoon reception with your friends or serving as the backdrop for a beautiful wedding. Walkerton Tavern is located in the historic Mountain Road corridor. A variety of classes and events are offered for both children and adults throughout the year. Parking for programs and events at Walkerton Tavern is available in the parking lot shared with The Cultural Arts Center at Glen Allen.
Be sure to subscribe to email updates, follow @rvacheap on Twitter or like RVA (Richmond) on the Cheap on Facebook to stay in the know about the latest freebies & deals.
More things to do in and around Richmond: