The Poe Museum is housed in the Old Stone House, Richmond's oldest standing residential structure, a building where Edgar Allan Poe once stood guard and frequently walked past.
Today, visitors to the grounds learn about the life, death, and legacy of Edgar Allan Poe. On Saturday October 21, 2023 in the crisp, cool weather, the museum welcomed guests to their Fall Festival in the courtyard.
It was a well-planned event with crafts showcasing activities available from local art education organizations. Many other activities kept groups of all ages engaged in the fun!
Some favorites from our visit:
Richmond Young Writers hosted a table explaining types of poetry and inspired people to put their literary skill to work right there!

Shalom Farms brought a variety of veggies for children to try. The kids had fun rating each bite on a Taste Test! Hibiscus was a surprise hit while turnips didn't fare too well.

VisArts introduced a paint stamping technique with fun fall images on recycled paper.

Arts on Wheels encouraged visitors to use stamps of leaves to imprint designs on a journal cover to take home!

Sub Rosa Bakery's treat table with delicious croissants and pastries, hot chocolate and warm apple cider kept everyone cozy.

The costume contest for smaller children was adorable.

And of course we loved touring the Poe Museum itself!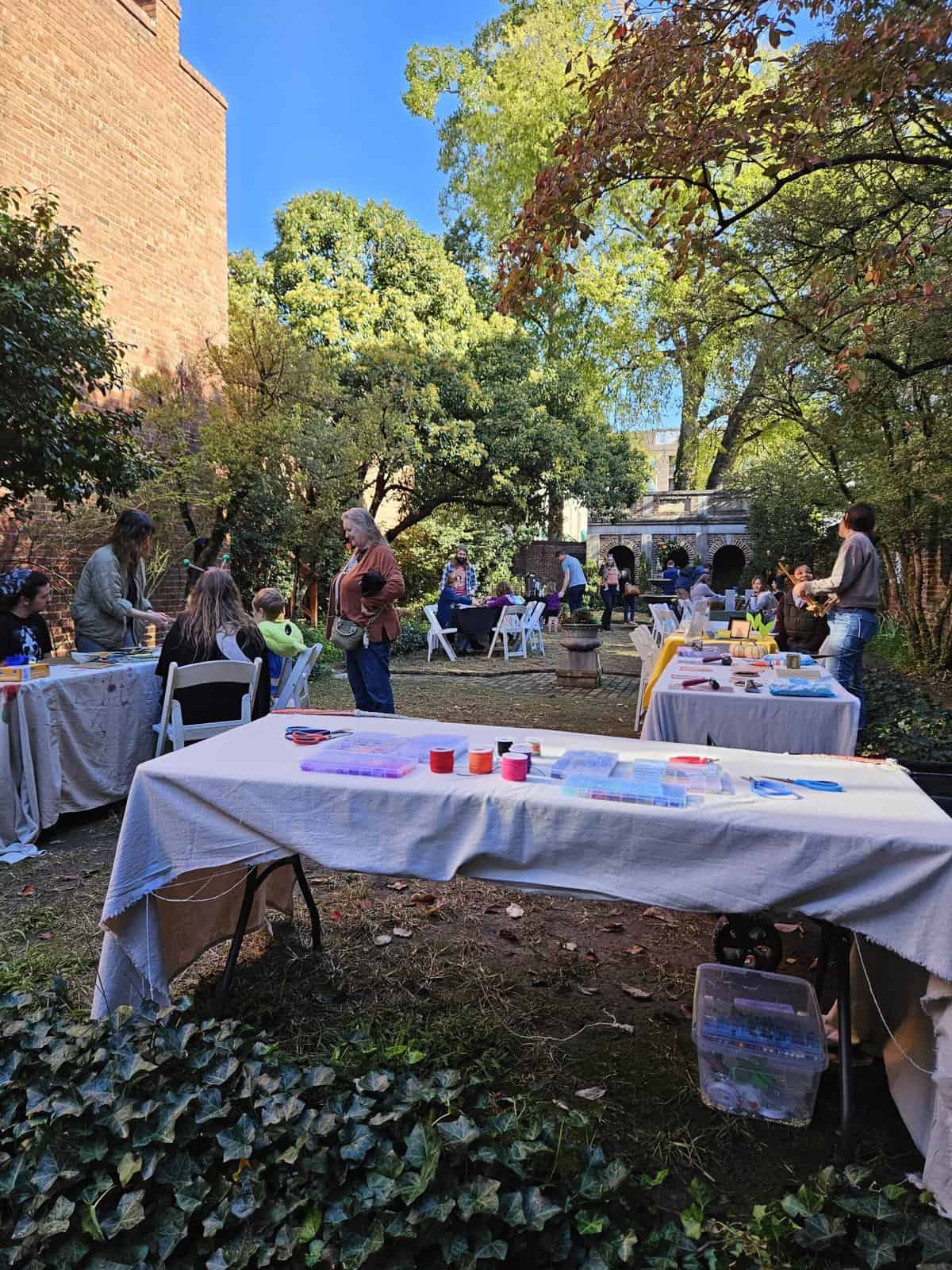 There is an accessible self-guided audio tour to aid visitors as they explore. My son appreciated the Scavenger Hunt throughout the exhibits. The museum boasts many personal items which belonged to Poe himself. There is also an impressive collection of recent art inspired by Poe and his works. Poe enthusiasts and novices alike will enjoy their visits!
This was a fantastic way to bring the community into the Museum's gates!
–By Regina Warriner
Regina Warriner is a local realtor, educator and mother of two who loves learning, reading, and building positive community connections. You can reach her by email: regina.warriner@metrorealtyservicesofva.com or follow her on Instagram: reginarva_realtor.