Thanksgiving is approaching. If you are thinking: "Help! I don't want to cook at all! Who's catering and selling Thanksgiving dinners?" then you are in luck.
Members of the Facebook page Richmond Events and Happenings have answered that question for a desperate Richmonder and now YOU have access to this randomly source but verified list of veritably delicious-looking Thanksgiving dishes with names of caterers, markets and restaurants compiled below. Be sure to contact caterers as soon as possible as many have cutoff dates for orders. (This listing is not an endorsement.) Bon Appetit!
Want to get out? Check out these Richmond area restaurants open on Thanksgiving Day.
Richmond area caterers, restaurants and markets that will prepare a Thanksgiving dinner to go.
•Cracker Barrel – Cracker Barrel Thanksgiving Heat n' Serve Dinners. Family Size serves 4-6. Feast Size serves 8-10. Pre-order now and receive a FREE Bonus Card. Schedule pickup on 11/22 or 11/23.
•La Milpa (6925 Hull St Rd Richmond, VA 23224 2547) OPEN THANKSGIVING DAY
•Sophia's International Cuisine (Puerto Rican & Caribbean food)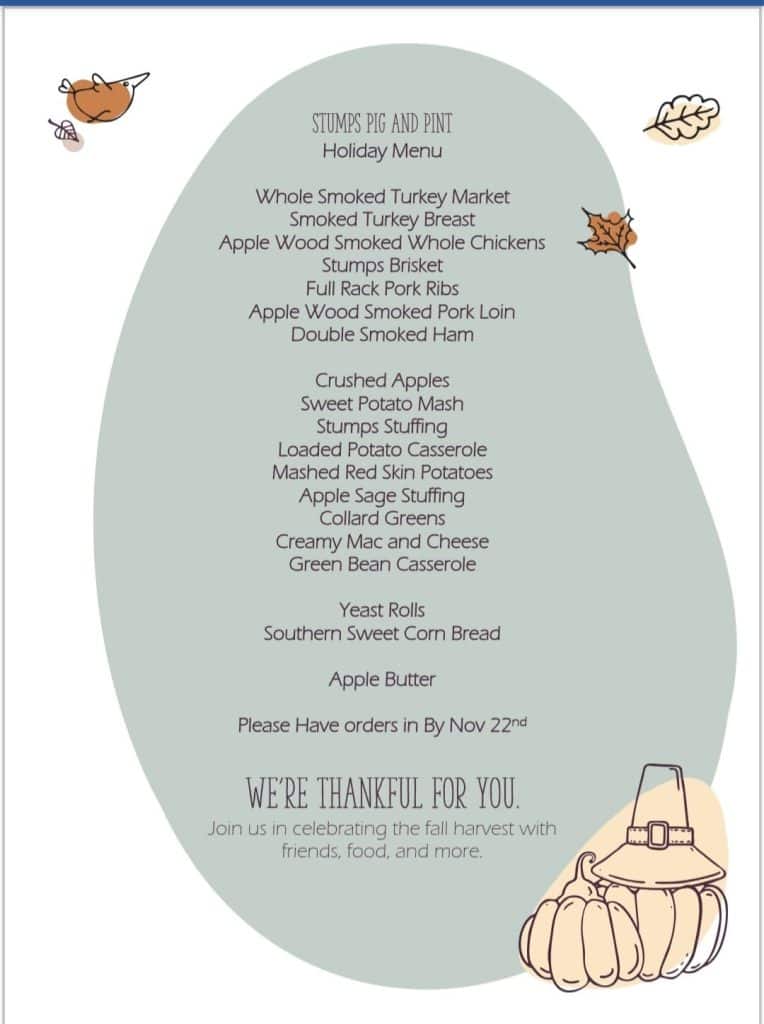 •Tasteful Cuisine, Chef Tatum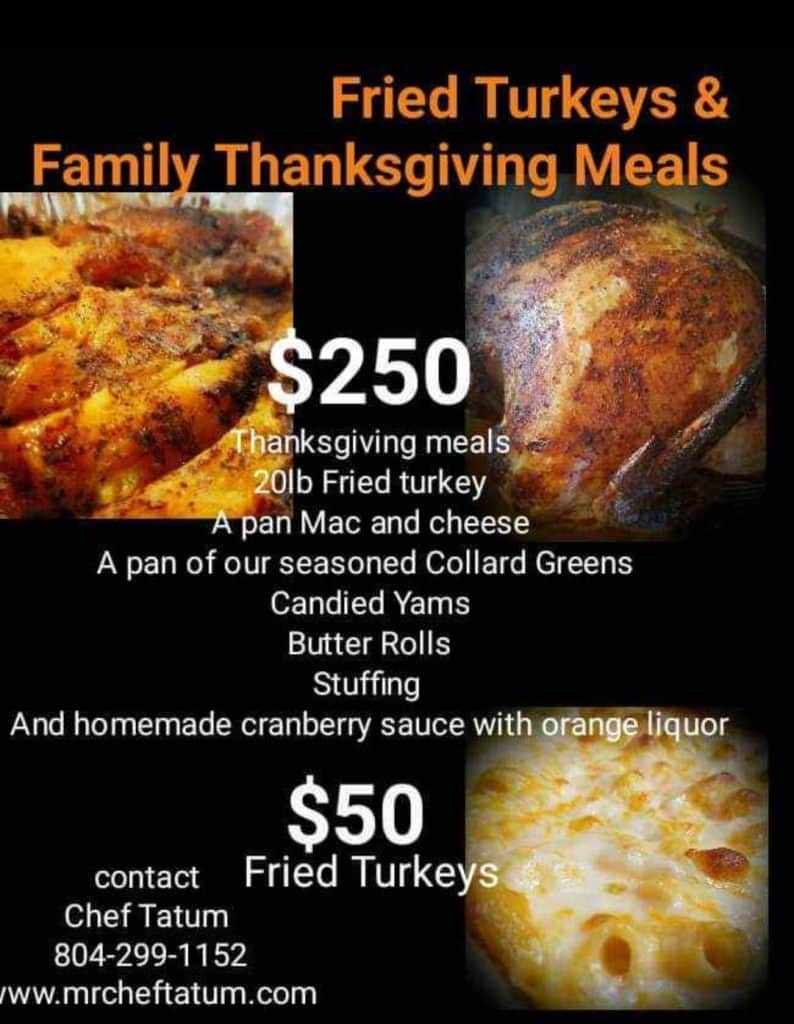 •Toast, New American Gastropub at The Village
Related post: Thanksgiving At Home – Richmond's Top Notch Takeout for Turkey Day
Check out more great Richmond on the Cheap food posts, resources and round-ups.
Be sure to subscribe to email updates, follow @rvacheap on Twitter or like RVA (Richmond) on the Cheap on Facebook to stay in the know about the latest freebies & deals.
More things to do in and around Richmond: