Lights! Camera! Savings! The movies are back. Most all cinemas opening their doors are instating policies that keep patrons safe as well as offer enticing discounts.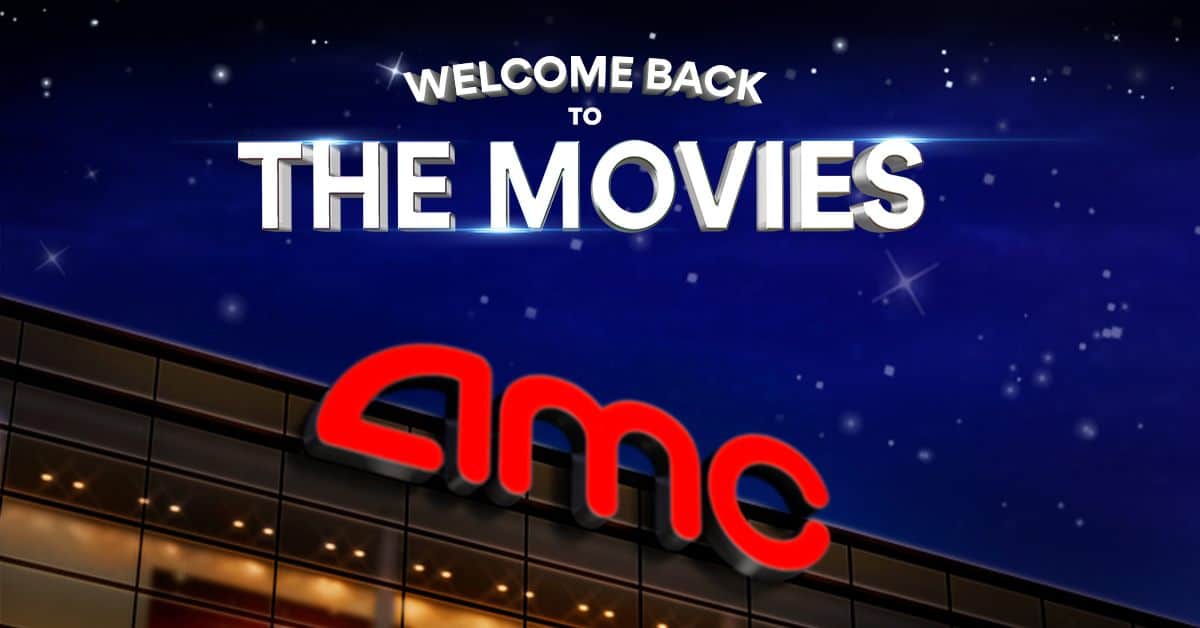 ⭐️ AMC Dine-In Midlothian 10, re-opened in August 27, 2020 with AMC Safe & Clean policies.
⭐️  AMC Theaters $5 Ticket Tuesdays – AMC Stub Members enjoy $5 Ticket Tuesdays. Tickets are just $5 on Tuesday each week. And you can also grab their savory popcorn and ice-cold Coke for $5 – so make it a date for just $10.
⭐️ Brand new movies and classic favorites are screening at Bowtie cinema on Arthur Ashe Boulevard seven days a week for $7.
Visit websites or call to verify FREE/discounted admission.
⭐️ Cinemas offering virtual pay per view streaming screenings in your living room:
•Bowtie Movieland – artsy films you can screen at home.
•Byrd Theatre art movies you can screen from home.
OTHER CINEMAS AROUND RICHMOND
*CURRENTLY CLOSED* At the Byrd Theatre Movies $4 per person and some FREE – foreign, funky, classic and second run shows in Carytown. During the December holiday season The Byrd Theatre hones in on this theme in cinema with a nostalgic, comedic and ironic bent.
*CURRENTLY CLOSED* Cinematheque film screenings presented by VCUarts Cinema are back at the Grace Street Theater on select Tuesday evenings this fall. Cinematheque regularly programs and presents a variety of films on selected Tuesday nights at 7pm at The Grace Street Theater. The majority of these films are 35mm print projections and all screenings are FREE of charge and open to the public.
*CURRENTLY CLOSED* Henrico Theatre – Movies are just $1 and they also have lots of special events. Refreshments available for just $1 each. And check out the Henrico Live! movies for just $10.
*CINEMA CURRENTLY CLOSED*  Institute of Contemporary Art Film Series -Work by independent filmmakers from Richmond and beyond. FREE
*CINEMA CURRENTLY CLOSED*  University of Richmond International Film Series – Now in its 31st season, the International Film Series (IFS) offers Richmond audiences access to expert-curated, contemporary and classic films from around the world, uniquely paired with commentary and audience discussion. FREE and open to the public, all films are screened in their original language with English subtitles. Friday afternoon screenings feature live introductions and faculty-led post-film discussion.
Related post: Summer cinema: Drive Ins boom in Richmond
AARP Discounts
AMC Theaters – Seniors 60-plus can save up to 30% on regular admission at most AMC Theatres and up to 60% on Tuesday Senior Days offered at select locations. Showcase Cinemas offers a discounted $6 admission for the 60-plus crowd on Senior Wednesdays. Senior day discounts at Cinemark theaters vary by location.
Regal Cinema – Save up to 25% off movie tickets. $3 off popcorn & soda combos.
Ticketmaster – Members save on tickets to select shows and events. Offers include 2-for-1 tickets, Me + 3 (4-packs) and events with select tickets under $40.
⭐️ Related post: Richmond area film festivals span the world, the arts and important issues
⭐️Related post: Summer cinema: Drive ins boom in Richmond and art films to stream from home
⭐️Related post: Richmond International Film Festival sets September 2020 dates and hybrid programming
Be sure to subscribe to email updates, follow @rvacheap on Twitter or like RVA (Richmond) on the Cheap on Facebook to stay in the know about the latest freebies & deals.
More things to do in and around Richmond:
When
Daily (starting August 16, 2020)
What
Virtual Screening room
When
Weekly on Sunday, Friday, and Saturday (starting August 21, 2020)