What's better than ice cream? FREE ice cream, of course. Everyone screams for free ice cream!
July is National Ice Cream Month, first designated by President Ronald Reagan in 1984, followed by National Ice Cream Day on the third Sunday of July. Sunny California ranks No. 1 in ice cream production, with Indiana coming in second. However, you will find deals and freebies in every state on July 17, 2022.
Baskin-Robbins
National Ice Cream Month is the perfect time to enjoy the Flavor of the Month for July at Baskin-Robbins — OREO S'mores. Toasted marshmallow- and graham-flavored ice creams come together with a thick chocolate cookie ribbon and OREO cookie pieces to create the perfect spoonful.
To make National Ice Cream Day even sweeter, Baskin-Robbins is offering $5 off any purchase of $15 or more from July 17 to 23. For online orders, use promo code BECOOLER at checkout. To redeem in-shop, customers can scan the digital coupon found in the Baskin-Robbins app at checkout.
If you're looking for more sweet deals, download the chain's app for exclusive deals and offers.
Bruster's Real Ice Cream
As a thank you to their loyal customers, Bruster's will be offering Sweet Rewards Double Points Days during the weekend of National Ice Cream Day, July 15, 2022 – July 17, 2022. Those looking to join the program can still do so prior to National Ice Cream Day and still take advantage of double rewards that weekend. Each new member will receive a $3 just for signing up. From there, earn 1 point for every $1 spent, and a $5 reward for every 50 points.
Burger King
Burgers aren't the only thing on the menu at Burger King. The fast-food chain also serves vanilla soft serve cups or cones. Last year, the fast-food chain offered a complimentary cone with a minimum purchase. However, no deals or giveaways have been announced for 2022. Check their app for any cool updates.
Fry fans love dipping fries in ice cream for a sweet and salty snack. Royal Perks members can enjoy FREE fries every week through the end of the year. Get more details here.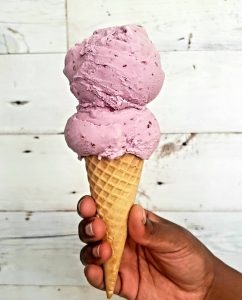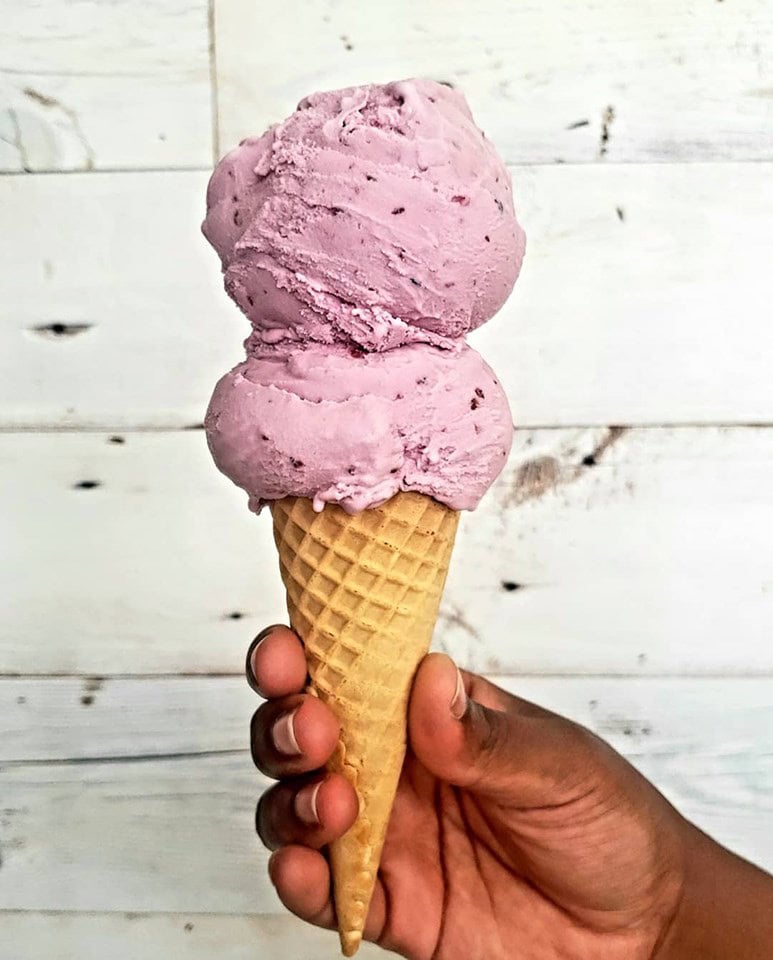 Cold Stone Creamery
Mix it up at Cold Stone Creamery during National Ice Cream Month. To celebrate the cool month, the shop is offering a $5 Bonus eCard with the purchase of a $25 gift card online. (The bonus card is valid July 1 to Oct. 31.)
The gift card bonus is available from July 1 to 31.
Dairy Queen
Dairy Queen might be the king of all ice cream shops. And it's one of the best places to celebrate National Ice Cream Day. Last year, the popular shop offered a sweet deal via its app. However, no deals or giveaways have been announced for yet 2022. Check their app for any cool updates.
Hungry for more food deals?
Friday, July 15, 2022
Lindsay Garrison grew up 30 minutes south of Richmond, and went to college 30 minutes north of RVA. She loves Richmond and is proud to raise her own family here. As a teacher for 12 years, she learned how to save, budget and stretch every penny. Additionally, she led groups of students to Europe annually, and took great pride in planning affordable, fun-filled trips. She transferred those skills to her daily life and shares them with readers of RVA on the Cheap. Lindsay utilizes RVA on the Cheap to make enriching life experiences accessible to all.
Be sure to subscribe to email updates, follow @rvacheap on Twitter or like RVA (Richmond) on the Cheap on Facebook to stay in the know about the latest freebies & deals.