Whether going to spend a rainy day, entertain the family, show out-of-town visitors around or go on a date, museums fit the bill.
The Richmond region is rich with attractions and institutions that highlight history, art, science and more.
Richmond, Virginia Museums
is a majestic Tudor mansion brought to Virginia piece by piece from Manchester, England located on 23 beautifully landscaped acres overlooking the James River.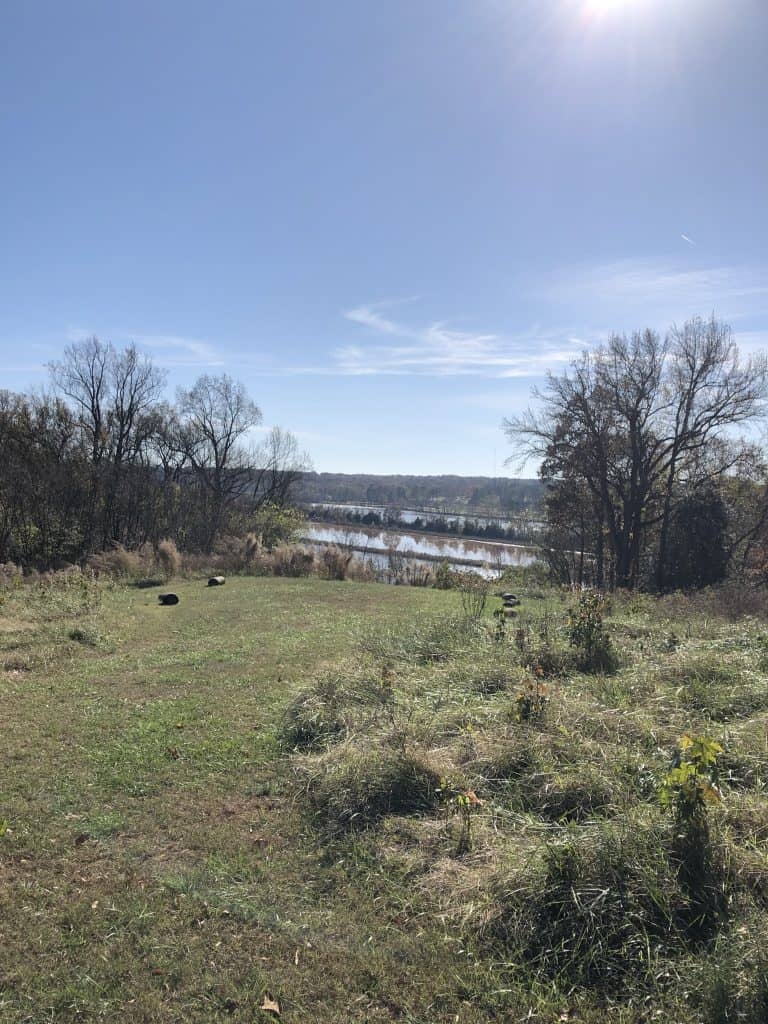 The museum consists of three distinct attractions in three locations that were recently merged that together tell of a complicated and dramatic aspect of American history – Historic Tredegar, White House and Museum of the Confederacy and the American Civil War Museum – Appomattox.
Edmund Christian built the house that is now the property of Henrico County and preserved as a historic site, at Meadowview in 1915. On the park grounds, archeologists identified two prehistoric Native American sites.
The Beth Ahabah Museum & Archives collects, preserves and exhibits materials that relate to Jewish history and culture – with particular emphasis on Richmond, Virginia – so that Jewish history and culture may be documented, interpreted and passed on to future generations.
The Museum seeks to become a permanent repository for visual, oral and written records and artifacts commemorating the lives and accomplishments of Blacks in Virginia. Statewide resource on the many facets of Black history through exhibitions, discussions and celebrations.
The Branch elevates awareness of the transformative power of architecture and design. Many exhibits and programs are free are very low-cost.
Bringing together furniture, painting, and archives, the exhibition considers the intellectual statements of an artisan outside the constraints of the past and the advanced technology of the twentieth century
The recently reopened 1892 jail thrills visitors as they experience how prisoners were incarcerated in cells that pre-date the jail's closure in the 1960s. Exhibits focus on the history of law and order and Virginia history.
Fun for children of all ages, at four locations – Chesterfield and Downtown locations have family classes on Tuesdays & Wednesdays.
FREE of charge. Chimborazo Medical Museum sits on the site of the Civil War's famous Chimborazo Hospital, where between 1861 and 1865, more than 75,000 Confederate soldiers received treatment.
Dabbs House is a historic house museum with exhibit galleries and a research library. The Dabbs House served as General Robert E. Lee's field headquarters during the summer of 1862.
The museum provides a place to learn about the history of the Dabbs House from its use as a residence for the Dabbs family to its tenure as Henrico's police headquarters from 1941-2005.
The collection is the most comprehensive in the world with permanent exhibits that focus on Poe in Richmond and as varied as disease and death in Poe's era. Tongue-in-cheek gift shop is worth the visit for a funky and morose souvenir.
The Elegba Folklore Society is a year-round, lively celebration of African and African American culture in Richmond. Enjoy art and imports in the cultural center. Sway with their performance company in the warmth and feel of an African village.
Participate in a guided heritage tour along the trail of enslaved Africans and of other notable sites. Signature events include The Capital City Kwanzaa Festival, Down Home Family Reunion, a Celebration of African American Folk Life, and Juneteenth, A Freedom Celebration.
at Virginia Commonwealth University – Features the art of our time and provides an open forum for dialogue and collaboration across the region and throughout the world.
Tells the story of the Virginian who was known as the "Great Chief Justice: for his role in creating the modern Supreme Court in the early 1800s. Self-guided plus changing exhibits as well as guided tours.
Displays include displays of the last century of agricultural heritage incorporating fully restored antique farm tractors, ongoing restoration projects and other farm related equipment as well as antique road trucks, classic cars, vintage gas pumps, oil cans, automotive signage, clocks, advertising posters of yesteryear and more.
Offers year-round beauty on a historic property with more than 50 acres of spectacular gardens, dining and shopping. More than a dozen themed gardens include a Conservatory, Children's Garden, Rose Garden, Asian Valley and Cherry Tree Walk.
Devoted to the life of a woman committed to civil rights advancement, economic empowerment, and educational opportunities for Jim Crow-era African Americans and women.
As a bank president, newspaper editor, and fraternal leader, Walker served as an inspiration of pride and progress. Today, Walker's home is preserved as a tribute to her enduring legacy of vision, courage, and determination. Free admission.
Part of the Chesterfield Historical Society of Virginia. Built in 1822 by William Winfree, the Federal-style plantation house was originally part of a large land grant to John Worsham in 1691.
Magnolia Grange welcomes visitors to an interpretation of life in a county mansion of the early 19th century. Price vary for tours (typically around $5 per person). (Chesterfield)
An historical Gilded Age mansion, nature conservatory and botanical garden with events like concerts.
Children can enjoy the Farm Barn and play with the chickens, goats, and other animals or watch the fox and bear roam around and play. Visit the indoor nature center or hike the trails around the park and see birds, butterflies and more. It's FREE!
An 1860 living history farm site and museum, presents programs and exhibits on the culture of the rural South. Costumed interpreters provide insight into the lives of Dr. John Mosby Sheppard, the owner of Meadow Farm, and his family.
On selected weekends, they demonstrate seasonal activities in the farmhouse, barn, doctor's office, blacksmith forge, kitchen, fields, and pastures.
The Richmond Railroad Museum is operated by the Old Dominion Chapter of the National Railway Historical Society, and is housed in the restored historic Southern Railway Station in Richmond.
The museum contains many interesting exhibits relating to Virginia's history, including authentic fixtures and furnishings, a gift shop, and a gallery devoted exclusively to Richmond's largest HO scale model railroad.
On view on the grounds are a real steam locomotive, baggage car and caboose, along with track cars, signals and other railroad artifacts. Tours are conducted on the weekends by knowledgeable hosts.
Richmond National Battlefield Park, are a collection of 13 park units scattered across Hanover, Henrico, and Chesterfield counties and the city of Richmond. Read up online to get the most of the locations, offerings and events.
Takes you back to A year prior to drafting the Declaration of Independence in 1776, when Thomas Jefferson attended the Second Virginia Convention held inside St. John's Church.
Alongside George Washington, Richard Henry Lee and other important figures in the American Revolution, Jefferson listened as Patrick Henry gave his now-famous "Give me liberty or give me death" speech.
The SMoV features hundreds of experiential exhibits , awe-inspiring artifacts and interactive technologies, the Museum presents dynamic science programming to hundreds of thousands of guests each year.
Permanent exhibitions focus on space, health, electricity and Earth—to name a few—and hosts visiting exhibitions from around the world.
The museum's permanent and changing exhibitions are dedicated to the history of Richmod. Founded by Mann S. Valentine II 1898, it was the first museum in the city.Military with ID FREE for up to 5 family members.
Located in the oldest standing firehouse in Richmond, Virginia. The building, which served as the home for Steamer Company number 5 from 1849 to 1968 and for the 3rd police station from 1865 to 1898, was slated for demolition in 1976. However, the building was saved to serve as the home for the museum.
The museum offers visitors a lesson in police and firefighting architecture, uniforms, and equipment, and provides an educational program on fire and life safety. (Richmond)
Check out the many robust variety of virtual events and digital programs at VirginiaHistory.org/Events. Learn more about our dramatic renovation and expansion project at VirginiaHistory.org/OurFuture.
The signature exhibition, The Story of Virginia, features more than 500 artifacts and covers 16,000 years of Virginia history from prehistoric times to the present. Along with rotating temporary exhibitions, you will be able to see long-term exhibitions, including Landscapes of Virginia, The Memorial Military Murals by Charles Hoffbauer, and Silver in Virginia during your visit. (Richmond).
Dedicated to depicting the Holocaust through the personal stories of its victims.
Formerly an English manor house, Virginia House was relocated to Richmond in 1925. The home is now owned and operated by the Virginia Historical Society and open by appointment only. (Richmond)
Collections include European, American and Decorative art with notable traveling exhibitions. General admission is FREE (some special events may require a fee).
As year-round participant of Blue Star Museums, VMFA provides FREE admission to special exhibitions for all active duty, National Guard, and Reserve military personnel and their immediate families.
Wilton House Museum is not only Richmond's sole 18th-century public plantation home but also home to a premier decorative arts collection with a collection of more than 1,400 objects.
These 17th-, 18th-, and 19th-century pieces include silvers, ceramics, textiles, paintings, documents, and furniture.
Be sure to subscribe to email updates, follow @rvacheap on Twitter or like RVA (Richmond) on the Cheap on Facebook to stay in the know about the latest freebies & deals.
More things to do in and around Richmond: