We've all heard about meal prepping – but why should we do it? Tricia Miller, local mom of 3 answers that question with precise and detailed answers. Plus, she has tips on how to get started and ways to make it easier! Read below to start meal prepping just in time for the school year.
Meal prepping has SO many benefits!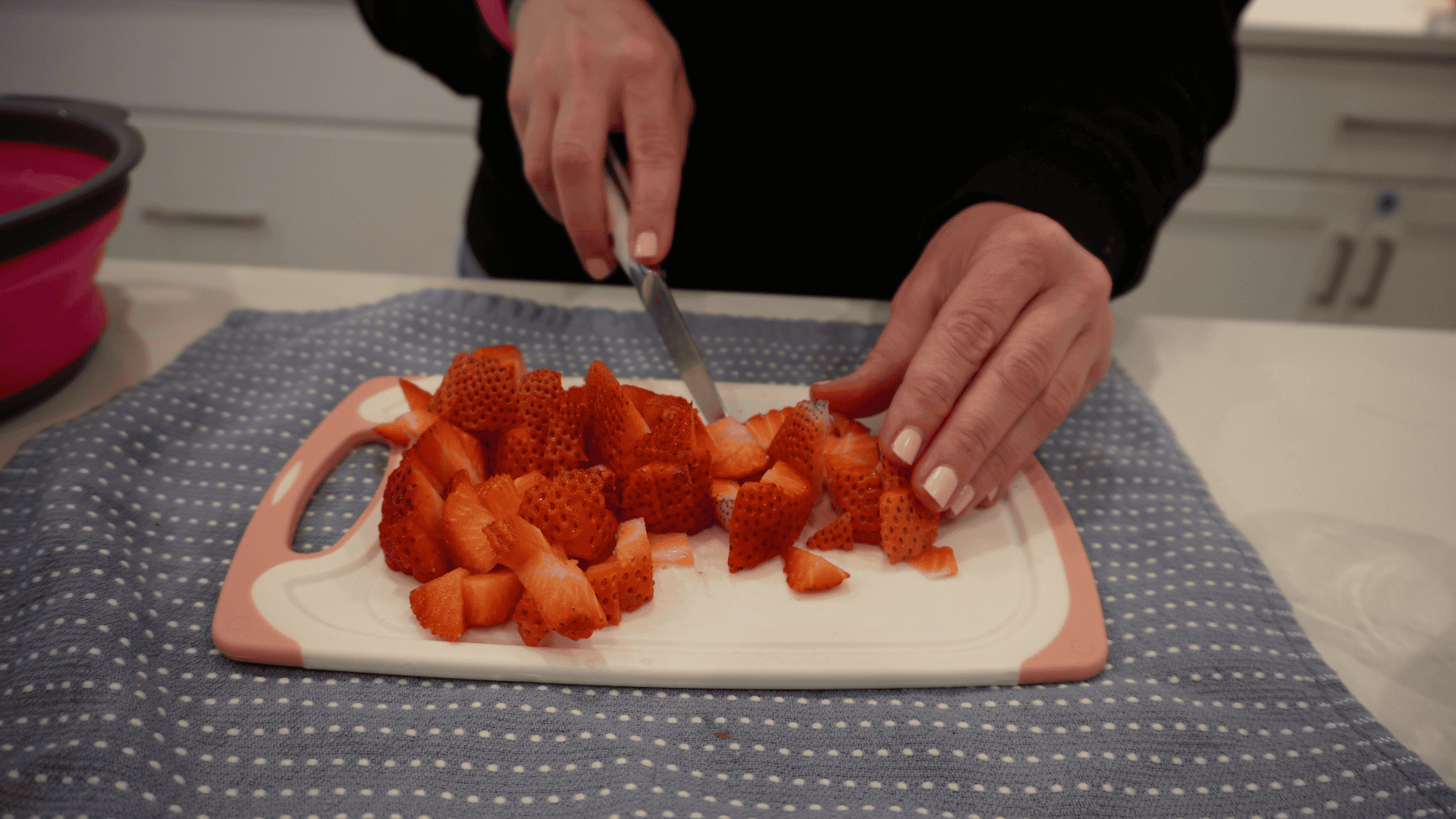 Saves Time and Effort:
By preparing multiple meals at once, you can reduce the time spent cooking and cleaning throughout the week. This also allows more free time for other activities. Here are some meal prep time saving tips!
Controls Portions:
Portion control is much easier when you're dividing meals in advance. This can assist in weight management or reaching specific nutritional goals.
Preparing your meals in advance can reduce the temptation to opt for unhealthy, last-minute options like fast food or takeout.
Eating out can be expensive. By buying and cooking your own food, you can manage your budget more effectively.
Reduces Waste:
Planning meals can help to ensure that all groceries get used, which reduces food waste.
Here are some meal prep tips to make the process easier:
Identify the number of meals you need for the week considering breakfast, lunch, dinner, and snacks. Try to mix up the types of meals to avoid monotony.
Make a Shopping List:
After planning your meals, create a shopping list of all the ingredients needed. Stick to the list to avoid impulsive buys.
Wash, chop, and store fruits and vegetables in the refrigerator. Cook grains and proteins in advance.
Use Containers:
Invest in good quality, leak-proof, and microwave-safe containers. Portion your meals in these containers and store them in the fridge or freezer.
Freeze Meals:
If you're prepping for longer periods, freezing is a great option. Just remember to defrost the night before. Smoothies can also be frozen in ice cube trays which saves time and you don't have to clean out the blender everyday.
Keep Snacks Simple:
Choose easy, healthy snacks like fruits, nuts, and yogurt. Yogurt parfaits can be customized to your preferences and are filled with nutrients.
Prepare Versatile Ingredients:
Cook ingredients like chicken, rice, or vegetables that can be used in different meals.
When you first get started with meal prepping, just remember to keep it simple. There are so many fast, healthy lunch options that take little to no time at all. If you want some meal prep ideas for the whole family, here is a Family Meal Prep with some great ideas! Remember, meal prepping is very flexible, so adjust it to fit your lifestyle, dietary preferences, and health goals.
For more meal prepping inspiration, watch Tricia's video:
Tricia Miller is a Richmond based mom of three young children. Before becoming a stay-at-home mom she taught high school science for 13 years. She wanted to continue to use her creativity outside the classroom so she recently started a Youtube channel, Miller Family Vibes. She enjoys creating videos about healthy recipes, organization ideas, cleaning motivation and relatable parenting adventures. She hopes her videos help make life a little easier for someone else and bring some positive vibes to your day. You can also find her on Instagram and Facebook.