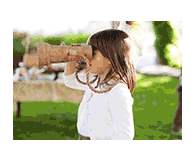 Planning to celebrate Earth Day? From festivals to hiking, you've got options. And you can even pick up a few freebies while you're out.
Here's Richmond's list of Earth Day freebies & deals:
National Parks
On April 22, 2023, you'll get free admission at 100+ national parks.
Not all national parks have an admission fee, so opt to visit one that does to maximize your savings.
Kid to Kid
On April 22 Kid to Kid locations around Richmond offer 25% off everything in the store.
Uptown Cheapskate
22% off all used product is the deal at all local Uptown Cheapskate locations.
Virginia State Parks
Throughout the state, Virginia State Parks will be offering activities from volunteer clean-ups to nature journaling. At Pocahontas State Park (the closest to Richmond),
Join our monthly Nature Journaling program and celebrate Earth Day while connecting with your surroundings in a mindful way. Perfect for beginners, this month we'll review basics of nature journaling and learn how to incorporate leaf/rubbings into your journal.
All materials are provided, but feel free to bring a personal notebook for you use. This program is recommended for ages 10 and up. Due to limited supplies, reservations are required. Please call (804) 796-4472 or email Rebecca.whalen@dcr.virginia.gov to register.
*Parking fee is required.