Through the heart of the city of Richmond meanders the James River. The river can be somewhat of an oasis from the hectic environment of city life with its frenzied traffic and towering high-rises. It can be the perfect (and inexpensive!) spot to spend a warm day cooling off and enjoying the water. However, certain care should be taken to make sure you and your loved ones stay safe while experiencing this precious natural area. As a whitewater boater, I know how fun it can be to enjoy the river but also how important it is to keep safety in mind. When people are not aware of the dangers or overestimate their abilities, serious injury or even death can occur. This is not to scare anyone away from the river. In fact, with basic safety knowledge, the James is a safe spot to relax this summer. Just follow these 13 easy steps and you can "dip your feet" into enjoying the James in both a fun and safe way!
(This article is aimed at everyday river goers not recreational whitewater boaters. If you are whitewater boating, there is much more safety preparation that should be taken.)
Be aware of the strength of the current
It can be easy to forget how powerful water can be. Fresh water weighs approximately 62 pounds per cubic foot. Even if a river current looks small, it can still be very powerful. Being mindful of the power of water is a major thread through all of these safety tips
Avoid strainers
Strainers are obstacles in the river that let water through but stop bigger objects. The most common strainers that you will see on the James River are fallen trees and branches. Even strainers in areas with little current can be very dangerous. The best way to stay out of danger of strainers is to stay away from them. If you are swimming, don't swim near one. If you are tubing, don't float close to one. However, if you are in an emergency situation and are going towards a strainer that you cannot get away from, the best thing to do is to swim straight towards it and attempt to pull yourself on top of it. Again, this is a tricky thing to do and should only be used as a last resort. The safest thing to do is to always allow strainers a wide berth.
Avoid Dams
The James River contains many dams. Dams pose a big safety risk for many reasons, a main one being because of recirculating hydraulics located behind them. A hydraulic is made when water pours over a dam and them recirculates upstream right behind it. This recirculating water can easily trap a person in it for long periods of time. Any dams can have recirculating hydraulics, but low-head dams (dams under 4 ft tall) are especially dangerous in this regard. Low-head dams can look less intimidating than larger ones but are actually very dangerous. Sadly, multiple people have died on the James River because they have been stuck in hydraulics. However, there is a really easy way to avoid the dangers that dams pose: Simply don't float over them or play around them. This map marks all of the dams on the James River in Richmond.
Be aware of the area you swim in
Swimming in the river is a great way to have fun and cool off this summer. As stated earlier, it is important to remember that water is much stronger than it looks. It is easy to be focused on where you are having fun and to not be aware of hazards surrounding you. When swimming in an area, make sure to look up and down stream for potential hazards (strainers, large rapids, dams, large floating objects, etc.). It is possible that a current can carry you to an area even if you are trying to avoid it. A location on the James River to be especially aware of this is Belle Isle. Belle Isle provides lots of trails with easy access to the river. There are lots of large rocks to sit on and calm areas of water to swim in. However, this section of the river contains multiple rapids that could be hazardous. It is important to stay out of the current here to avoid being unintentionally swept downstream and into any dangerous rapids.
Don't Stand Up in Moving Water
This safety step coincides closely with the previous step. If you are in moving water (even somewhere you do not want to be) it is very important for you to not stand up. When people stand up in moving water, it is possible for them to get a foot entrapment. A foot entrapment is when someone's foot gets stuck on an object on the riverbed, such as rocks. When someone's foot is stuck, the force of the water can easily push their upper body underwater so that they are unable to breathe. Foot entrapments are a common and overlooked cause of drowning in moving water. An easy way to avoid this danger is to never stand up in moving water. Instead, you should float on your back or actively swim on your stomach.
Plan Your Route
Knowing your route is an important step in safety preparation on the river. Planning where you will be floating ahead of time allows you to be aware where you will put in, where you will take out, and all the rapids and hazards on the river in-between. Find landmarks on a map so you will know when you are approaching your take-out area. A good and safe route for inner tubing on the James is to put in at Pony Pasture and to take out at Reedy Creek. This section of the river does not many potential hazards or challenging rapids. There is also a sign on the right of the river (looking downstream) about three quarters of a mile below the Boulevard Bridge showing where to take out at Reedy Creek. This helps to ensure you don't float the lower section of the river which contains much more challenging rapids and multiple dams. The map below shows this route. The put-in, take-out sign and the take-out are all circled in red.
Always have a PFD
Sometimes having a PFD (personal flotations device, a.k.a. life jacket) can seem unnecessary to people enjoying the river. However, this safety precaution is very important and can be a literal lifesaver on the river. It is recommended to have one with you at all times, but one is especially important if you are unable to swim or if you are floating through rapids. If the river level is above 5 feet, PFDs are required for everyone. You can visit this link to see what the water level is
Don't go out at high water
During the summer months, the James River often stays at a low level that is safe for swimmers, tubers, and beginning boaters. However, it should be mentioned that as the water rises, the current gets to be much quicker, and waves get to be much larger which makes the river more dangerous. When the James is at or below 5 ft. it is relatively safe. Between 5ft and 9ft the difficulty of river greatly increases. Caution should be used when the river is between these levels and only boaters of advanced intermediate skill level should be on the river above 9 ft. You can use this website to check the river level. When the river is at high levels, there are still a lot of trails along the river that are safe to enjoy, but swimming, tubing, and boating should be avoided. An exception to this is if you are on the river with a rafting company and a trained guide. Raft guides are highly trained and have the proper skills and safety knowledge to keep everyone safe at high water.
Wear proper shoes
It is recommended to wear closed toed shoes with sturdy soles while in the river. This makes sure your feet and especially your toes are fully protected from bangs and bruises.
Check the weather before going out
Weather can greatly change in a matter of hours when on the river. For example, if there is a thunderstorm, not only is there the danger of lightning, but temperatures will also greatly drop. It is important to know the weather forecast so you can prepare accordingly or avoid the river completely in cases of dangerous weather.
Don't do anything you are uncomfortable with
Being out on the James River is meant to be fun! Doing things you are uncomfortable with can not only make your outing less enjoyable but also make it less safe. There is no shame in not wanting to swim somewhere or not wanting to innertube a certain rapid.
The river is a wild area
Even though the James River runs through a major metropolitan region, it is a natural area. It is possible for any wild animal in Central Virginia to be in or around the River. Treat this wild are a with respect and take care not to destroy animal habitat. Generally, wild animals want to avoid human contact and there are not any especially dangerous animals you need to be aware of. It is possible to encounter snapping turtles or snakes, but as long as you don't provoke them, they are highly unlikely to bother you.
In an emergency call 911
If you are ever in a true emergency situation, the best thing to do is to call 911. First Responders have proper training on how to handle emergency situations. There is also never any harm in calling them if you think they might be needed.
Following all of these steps can help you make the James River an enjoyable, safe, and fun place to visit this while the weather is warm!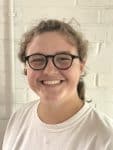 Written by Ella Swagger. Ella Swagger is a senior home schooled student who lives in Hanover County Virginia. She takes some classes at Randolph Macon College and likes boating. Ella produced this article as a part of the Richmond Young Writers Teen Summer Guide writing workshop.
Do you love to be in the know? Be sure to subscribe to email updates, follow @rvacheap on Twitter or like RVA (Richmond) on the Cheap on Facebook to stay in the know about the latest freebies & deals.
More things to do in and around Richmond this summer: