Farmers markets are open – from Ashland to Goochland, Carytown to Lakeside – with precautions set up for safety. There's just something about local produce that makes it look and taste better. And when you buy it straight from the person who grew it outside in the fresh air, you know it's as fresh as possible and that it was grown responsibly. You'll find that many local markets carry organic produce and meats.
Weekday markets include:
Tuesdays: Birdhouse and Goochland
Wednesdays: Urban Farmhouse in Midlothian, Powhatan Village Farmers Market
Thursdays: South of the James at Forest Hill Park (last market at the end of Aug.), Huguenot-Robious Farmers Market at the Great Big Greenhouse, Lakeside Farmers Market, Powhatan Village Farmers Market, Innsbrook Farmers Market
Weekend markets include:
Saturdays: Manakin Market, Ashland, Dorey Park Farms Market, RVA BIG Market at Bryan Park, Lakeside Farmers Market, Farmers Market at St. Stephen's, West End Farmers Market, The Market at Magnolia Green
Sundays: Carytown Farmers Market
⭐️ RVA Black Farmers Market rotates at locations around Richmond. See flyer below for more information.
See the details of the Richmond area farmers markets listed alphabetically below:
Be sure to subscribe to email updates, follow @rvacheap on Twitter or like RVA (Richmond) on the Cheap on Facebook to stay in the know about the latest freebies & deals.
🎃 Pumpkin patches, corn mazes and fall fun farms around Richmond 🌽
MARKET SCHEDULES
Be sure and visit the Virginia Grown website for the most current list of farmer's markets and confirm dates, locations, and times since they may change from season to season.
ASHLAND FARMERS MARKET The bounty of Hanover county – honey, artisan baked goods, fresh-cut flowers, grass-fed beef, pastured pork, preserves and more.. Main market takes place on Saturdays, May- Oct. 310 S. James St. Special holiday markets in November and December. Since 1999, the Ashland Farmers Market has provided a direct connection between local producers and the community.
BIRDHOUSE FARMERS MARKET Delectable pastries, bagels, micro greens, berries and more. Tuesdays, May-Nov, 3:00-6:30 pm WEBSITE: BirdhouseFarmersMarket.org, 1507 Grayland Avenue.

CARYTOWN FARMERS MARKET Locally grown produce, freshly baked foods, crafts, popsicles, coffee and flowers. 9 a.m.- 1 p.m. Sundays, May-November. City Stadium, 3201 Maplewood Ave.
CHESTERFIELD COUNTY FARMERS MARKET Local fruits, vegetables, plants, desserts and crafts on the grounds of the Chesterfield County Government Complex. 11:00 a.m.-2:00 p.m. Wednesdays, May 12-September 15. 6701 Mimms Loop.
DOREY PARK FARMERS MARKET, 2999 Darbytown Road, Henrico, Virginia 23231 – Dorey Park Farmers Market will open its onsite market on Saturday, June 13! In response to COVID-19, expect social distancing measures, the use of PPE, appropriately spaced vendors, one-way traffic patterns, no touch shopping (meaning you can pick your squash and your farmer will bag it for you), and a little bit of a different layout. Other than that, you will find the same smiling faces welcoming you back to the third season of the DPFM. OPENING DAY JUNE 5, 2021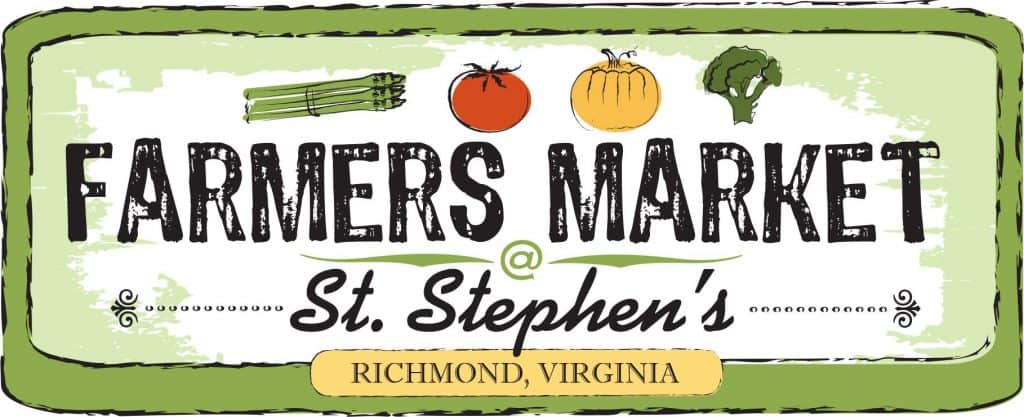 FARMERS MARKET AT ST. STEPHEN'S Market hosted by St. Stephen's Episcopal Church, 6000 Grove Ave Richmond, VA 23226, featuring produce, plants, flowers, berries, eggs, meat, seafood, baked goods, jams, baked goods and handicrafts. 8 a.m.-noon Saturdays, May-October. Indoor (November-April 9 a.m.-noon).
Farmers Market at Urban Farmhouse, 13849 Coalfield Commons Place Midlothian, VA 23114 – Wed., May 5-Sept. 29, 2021 – 4pm-6:30pm – The Farmers Market at Urban Farmhouse-Midlothian is an exciting way for local farmers and artisan crafters to offer their homegrown, homemade & hand-crafted products directly to consumers. Pre-order for drive thru pickup also available year-round.
GOOCHLAND FARMERS MARKET Goochland Farmers Market is a seasonal farmers market, open on Tuesdays from 4:00pm-6:30pm. One block south of Fairgrounds Road on Route 522, across from the County's athletic field & parking lot. Seasonal fruits and vegetables, sausage, pastured beef and chicken, plants, goats milk soaps, baked goods, food trucks, live music, and more.
HUGUENOT- ROBIOUS FARMERS MARKET at the Great Big Greenhouse Virginia Grown market featuring locally grown produce, flowers, cheese, bread, meat and crafts. Thursdays year-round, 10 a.m.-2 p.m. . 2051 Huguenot Road.
INNSBROOK FARMERS MARKET
at Innsbrook Pavilion (4901 Lake Brook Dr, Glen Allen, VA 23060) Come support our local vendors. 4-7 p.m. every Thursday through September 30th.
LAKESIDE FARMERS' MARKET A year-round market with an indoor pavilion featuring local produce, meat, cheese and handmade items. 9 a.m.-2 p.m. Wednesdays; 8 a.m.-noon Saturdays. Pavilion open year-round. 6110 Lakeside Ave.
MANAKIN MARKET Manakin Market is one of Central Virginia's premiere farmers' markets. With over 50 vendors featuring seasonal vegetables, fruits and berries, honey, baked goods, plants, pastured beef, pork, poultry and lamb, seafood, jams & jellies, micro-greens, pet treats, cut flowers, fresh juices, value added agricultural products, fine artisan crafts, and more. Enjoy live music, chef's demos, children's activities and lots of shade under a grove of trees. 9 a.m.-12 p.m. Saturdays, May-October. 68 Broad Street Road, Manakin-Sabot (west of Short Pump).

THE MARKET AT MAGNOLIA GREEN Every Saturdays, May 1-October 23 from 9 a.m. to 1:00 p.m. Shop for fresh produce and unique goods – all harvested or handcrafted by local farmers and artisans. 17320 Hull Street Road, Moseley.
Powhatan Village Farmers Market – Thursdays., May 6-Sept. 30 from 4:00pm-6:30pm- The Powhatan Village Farmers Market is a seasonal farmers market open from May-September in the Village of Powhatan Courthouse on the grounds of beautiful Bienvenue, 3841 Old Buckingham Road Powhatan, VA 23139. We feature local farm products and artisan crafts, music and food.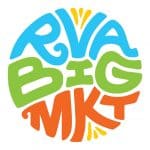 RVA Big Market: Bryan Park – Saturdays 8 am – Noon (Summer hours, May – October) More than 100 vendors, featuring local homegrown and craft products. Must-try donuts. Effective 5/9/20 Bryan Park – Azalea Gardens, Hermitage Avenue & Bellevue, 4308 Hermitage Road, Richmond VA 23227 IMPORTANT MARKET INFORMATION FOR SATURDAY, MAY 9TH, BRYAN PARK: DRIVE THRU – Customers in cars will enter on the Bellevue side, drive along the line of vendors to pick up, then loop around and exit on the Hermitage Road side of the Park. WALK THRU – Customers will enter at the Hermitage Road entrance, come through and park beside soccer field.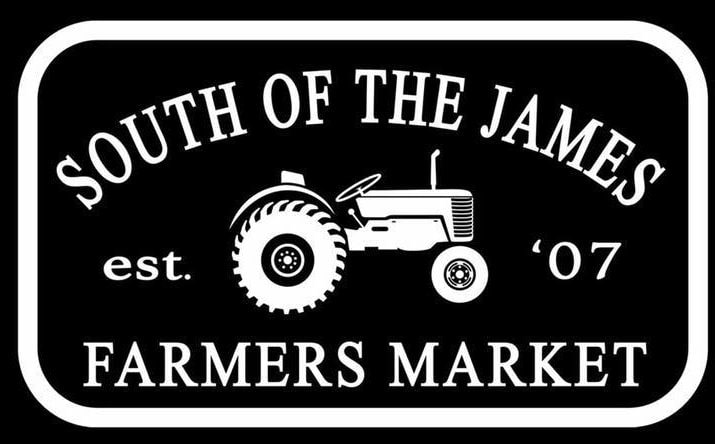 SOUTH OF THE JAMES MARKET Thursday evenings in Forest Hill Park, 4pm – 7pm, starting May 6, 2021 and running through October.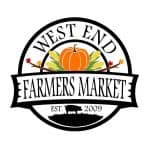 WEST END FARMERS MARKET Fruits and vegetables, herbs, meat, fish, picked items, spices, soap, poultry, sausage and baked goods. Open 8 a.m.-noon on Saturdays year-round. Winter location: in the parking lot of Discovery Methodist Church, Richmond, VA 23233 or westendfarmersmarket.com.
FARMSTANDS AND OTHER VENDORS
BERRY'S PRODUCE, 9592 Chamberlayne Rd Mechanicsville, VA 23116, is a locally owned family business on Route 301 that sells locally grown produce, Montana Gold Bread, Dutch Kettle jams & jellies, McCutcheon's jams & jellies, perennials, annuals, hanging baskets, vegetable plants, potting soil, bags of mulch, flags, and other great items for your yard & garden
BROADFORK FARM (9501 Deer Range Rd, Moseley, Virginia, Open every day, 9a-7p or dusk (whichever is earlier). See their Instagram feed for regular updates about what they have available in our stand. During these months they bake bread for the FarmStand on Wednesdays, Thursdays, and Saturdays. Breads like seed, herb, raisin, rye, baguettes, salad mixes / microgreens / arugula / kale / Sugar Snap Pea Shoots / spinach / cucumbers / flours we milled / honey / 🌱PLANTS🌱🍅 tomatoes, sweet peppers, summer squash, basil, cilantro, parsley, peppermint, lemon balm, oregano, tarragon, Rosemary, lavender, thyme, lettuce, kale.
CAVALIER PRODUCE is delivering boxes of produce directly to the public.
FALL LINE FARMS is an online market where shoppers order produce, meat, eggs, baked good and wellness products over the weekend and pick up on Thursdays.
🍅 Pole Green Produce (6547 Pole Green Road Mechanicsville, VA 23116) is a family-owned business that provides our community with locally-grown produce, flowers, flags, jar-goods, and more. Our business is designed to connect local farmers to community members through fresh produce and quality service. Open Mon. – Sat. from 8 am – 7:45 pm, and Sun. 8 am – 6:45 pm.
S.A.M.M. Sprout About Mobile Market brings fresh, local produce to a location near you and delivers produce boxes as well.
Be sure to subscribe to email updates, follow @rvacheap on Twitter or like RVA (Richmond) on the Cheap on Facebook to stay in the know about the latest freebies & deals.
Check out more stories about Richmond shopping bargains and events.
Be sure to subscribe to email updates, follow @rvacheap on Twitter or like RVA (Richmond) on the Cheap on Facebook to stay in the know about the latest freebies & deals.
More things to do in and around Richmond:
When
Weekly on Saturday @ 8:00 am-12:00 pm (starting May 8, 2021)
When
Weekly on Saturday @ 8:00 am-12:00 pm (starting May 8, 2021)
What
Farmers Market at St. Stephens
Where
Farmers Market at St. Stephens
When
Weekly on Wednesday and Saturday @ 9:00 am-12:00 pm (starting May 8, 2021)
What
Lakeside Farmers Market
When
Weekly on Saturday @ 9:00 am-12:00 pm (May 8, 2021 - October 30, 2021)
What
Ashland Farmers Market
Where
Henry Clay Elementary School
When
Weekly on Saturday @ 9:00 am-1:00 pm (May 8, 2021 - October 23, 2021)
What
THE MARKET AT MAGNOLIA GREEN
When
Weekly on Saturday @ 9:00 am-12:00 pm (May 8, 2021 - October 30, 2021)
What
MANAKIN MARKET, 68 Broad Street Road, Manakin-Sabot
When
Weekly on Sunday @ 9:00 am-1:00 pm (May 9, 2021 - November 7, 2021)
What
Carytown Farmers Market
When
Weekly on Tuesday @ 3:00 pm-6:30 pm (May 11, 2021 - November 9, 2021)
What
BIRDHOUSE FARMERS MARKET, 1507 Grayland Ave. Richmond, VA
When
Weekly on Tuesday @ 4:00 pm-6:00 pm (May 11, 2021 - September 28, 2021)
What
GOOCHLAND FARMERS MARKET
When
Weekly on Wednesday @ 4:00 pm-6:30 pm (May 12, 2021 - September 29, 2021)
What
Farmers Market at Urban Farmhouse – Midlothian
Where
Urban Farmhouse Market and Cafe-Midlothian
When
Weekly on Thursday @ 8:00 am-12:00 pm (May 13, 2021 - October 28, 2021)
What
South of the James Farmers Market
When
Weekly on Thursday @ 10:00 am-2:00 pm (starting May 13, 2021)
What
HUGUENOT- ROBIOUS FARMERS MARKET at the Great Big Greenhouse
When
Weekly on Thursday @ 4:00 pm-6:30 pm (May 13, 2021 - September 30, 2021)
What
Powhatan Village Farmers Market