While the leaves turn gold, red and orange a visit to Kings Dominion has a Halloween-themed focus for those who enjoy thrilling rides, autumn activities or scary costumes. Before you go, plan your route to whiz on the Twisted Timbers roller coaster or visit the family friendly kids' area at Kings Dominion at the right moments for your age group and to purchase tickets for these extra special (and sometimes heart-racing) programs.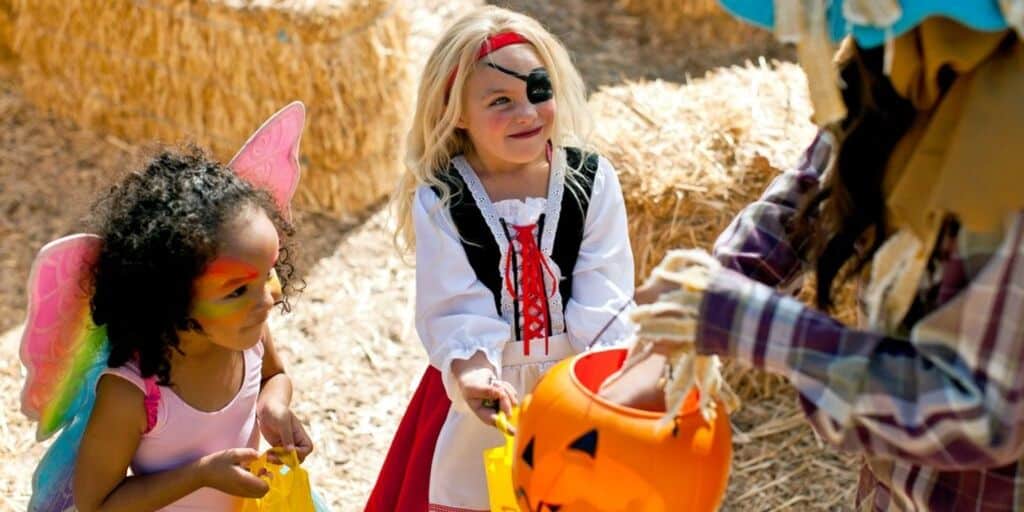 •All October– The Great Pumpkin Fest at Kings Dominion– The ultimate daytime fall festival, The Great Pumpkin Fest! Families and kids can participate in a collection of scare-free Halloween activities for kids presented by the PEANUTS characters like pumpkin decorating and so much more. Best of all, it's all included with your admission to Kings Dominion in the fall. Dates: 21 Sept. – Nov. 2, 2019 NOTE: Planet Snoopy closes at 6 pm each night as the park transforms for Halloween Haunt. This event is only for children 60″ and below.(160000 Theme Park Way, Doswell, VA)
•All October– Halloween Haunt at Kings Dominion –  Terror lurks around every corner at the annual Halloween-themed event. Dates: 21 September – 2. Nov., 2019 (Friday, Saturday & Sunday nights)
You've got a few options for discount tickets to King's Dominion, the region's premier entertainment attraction, most with no coupon code required:
Kings Dominion is located at 16000 Theme Park Way, Doswell, Virginia 23047 and is accessible from Richmond by the 102x GRTC Express bus.
Learn more about other festivals in Richmond in October and more Richmond area attractions.
Be sure to subscribe to email updates, follow @rvacheap on Twitter or like RVA (Richmond) on the Cheap on Facebook to stay in the know about the latest freebies & deals.