Despite health concerns there is still trick or treating in the Richmond area this Halloween season. Many events like the usually festively, crowded and popular Hanover Avenue in Richmond are toned down or cancelled due to health recommendations about the danger of crowds. Many though are still embracing Halloween traditions. There are still children and families out on October 31st, so be careful. If you are out after dark, bring a flashlight or wear reflective clothing so car drivers can see you. And motorists, don't forget to drive carefully.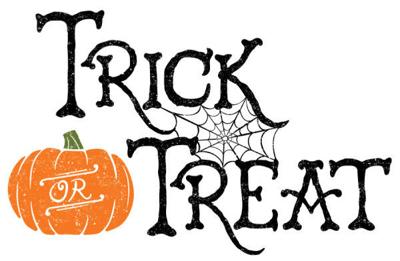 The Center for Disease Control gave these pointers to make trick-or-treating safer:
Avoid direct contact with trick-or-treaters.
Give out treats outdoors, if possible.
Set up a station with individually bagged treats for kids to take.
Wash hands before handling treats.
Wear a mask.
Wear a mask
Make your cloth mask part of your costume.
A costume mask is not a substitute for a cloth mask.
Do NOT wear a costume mask over a cloth mask. It can make breathing more difficult.
Masks should NOT be worn by children under the age of 2 or anyone who has trouble breathing
Stay at least 6 feet away from others who do not live with you
Indoors and outdoors, you are more likely to get or spread COVID-19 when you are in close contact with others for a long time.
Wash your hands
Bring hand sanitizer with you and use it after touching objects or other people.
Use hand sanitizer with at least 60% alcohol.
Parents: supervise young children using hand sanitizer.
Wash hands with soap and water for at least 20 seconds when you get home and before you eat any treats.
The CDC also has a bunch of other alternative and festive ideas to avoid Trick or Treating altogether. If you are enthusiastic to go door to door with kids for the candy in a costume, one way to find who is going to give away treats or highly decorated homes is through the Nextdoor app.
A safe way to trick or treat is at an organized event at a commercial center or a trunk or treat.
Trick-or-Treating and Trunk-or-Treating around Richmond:
•SUNDAY, OCTOBER 24, 2021 at 5 – 9 pm Trunk Or Treat Car Show Hosted by Performance Plus of RVA, Richmond Raceway
Be sure to subscribe to email updates, follow @rvacheap on Twitter or like RVA (Richmond) on the Cheap on Facebook to stay in the know about the latest freebies & deals.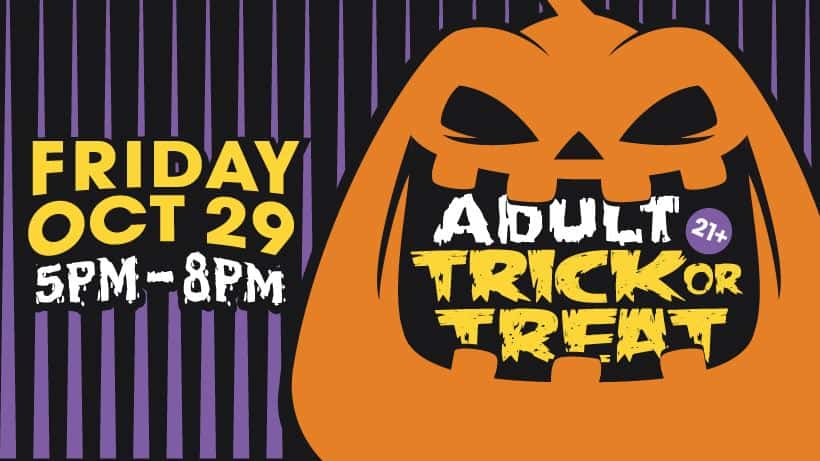 FRIDAY, OCTOBER 29, 2021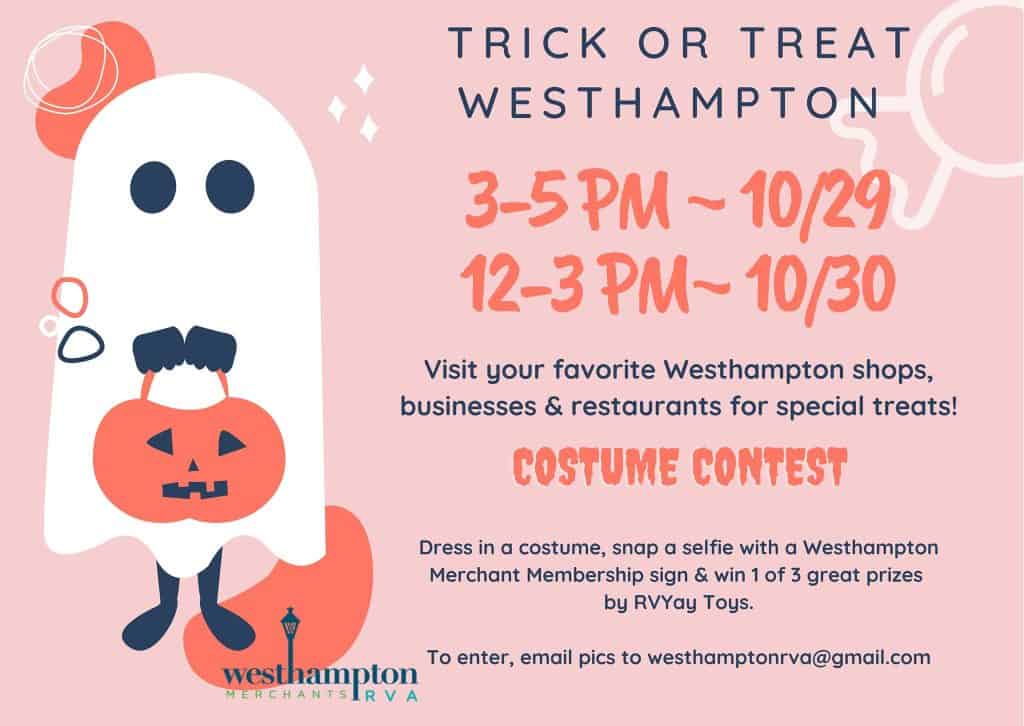 •3pm – Westhampton Neighborhood Trick or Treat
•5:30 pm FARM-TASTIC TRUNK OR TREAT & COSTUME CONTEST @ HOLLY FORK FARM, Holly Fork Farm, Produce & Pumpkin Patch, Barhamsville, VA
•5 pm – 8 pm Ashland Adult Trick-or-Treating, S Railroad Ave, Ashland, VA 23005
•
6 pm – 8 pm
Octoberfest Trunk or Treat
Chester Family YMCA, 3011 West Hundred Rd. Chester, VA
•6pm – Adult Trick or Treating – Foodio at Ashland Coffee and Tea
•6:30pm – Trunk or Treat – Chesterfield Baptist Church, 16520 Hull Street Rd Moseley, VA 23120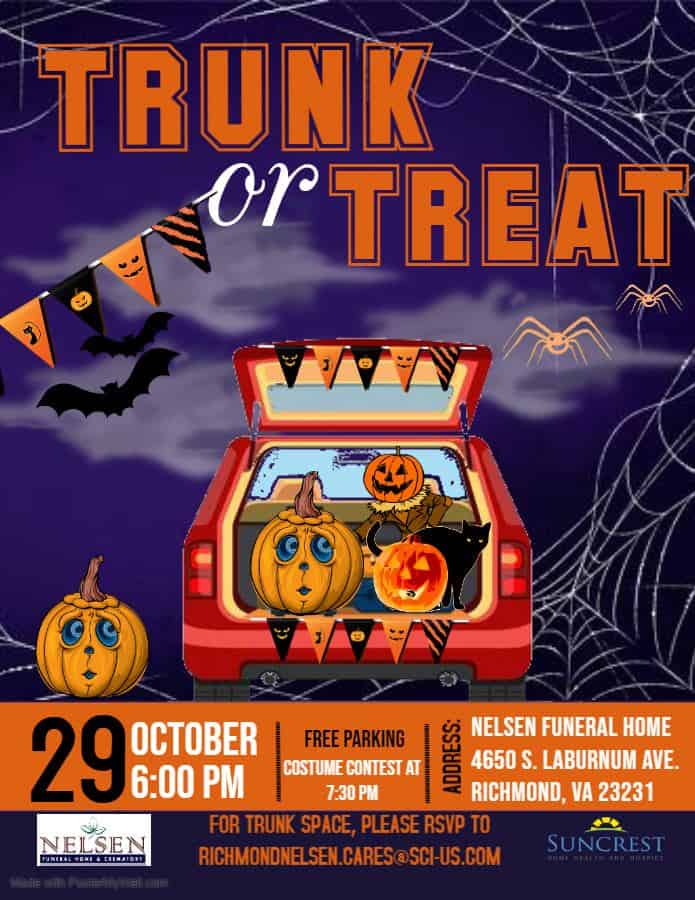 SATURDAY, OCTOBER 30, 2021
•10am – 3pm –
Daytime Trick or Treating, Pop Up Market at The Diamond
, 2001 Arthur Ashe Blvd. Richmond
•11 am – 3 pm 2nd Annual Trunk or Treat, 1507 Huguenot Rd, Midlothian, VA 23113
•11 am – 1 pm Fall Festival – Trunk or Treat at Enon Baptist Church, Chester, VA
•2 – 5 pm Trunk-or-Treat – Free – Wave Church RVA, 11801 Nuckols Road,,Glen Allen,23059
•3 – 5 pm Fall Festival with Trunk or Treat, Second Branch Baptist Church, 12217 Second Branch Road, Chesterfield, VA 23838
•4 – 6 pm Scarytown Trick-or-Treating, Carytown Shopping District
•4pm Treat Street: A Trunk or Treat at Oasis Church, 1630 E Parham Rd., Henrico, VA
•6 – 8 pm Trunk or Treat at Hopewell UMC, Chesterfield, VA
SUNDAY, OCTOBER 31, 2021
•9:15am-1pm Heights Church Candy Crawl, 12440 Gayton Rd., Henrico, Virginia
•11 am – 1 pm Electrics & Espresso car meet + Trunk-or-Treat at The Carytown Farmers Market, 3201 Maplewood Ave, Richmond, VA
•1 – 5 pm Trunk or Treat Pop Up Shop, 3021 Maplewood Ave, Richmond, VA 23221
•1 – 6 pm Trunk or Treat Spooky Fun Fest, Socialite By Trade Thrift Boutique, 3302 Williamsburg Rd, Richmond,23231
• 3pm – Kingsland Baptist Church
*3pm – Westover Hills United Methodist Church
•
4 pm – 7 pm
Trunk or Treat at
The Heights Baptist Church, Colonial Heights
•
5 pm – 8 pm
Ashland Halloween: Trick-or-Treat,
Ashland, Virginia
•5 pm Annual Trunk or Treat at Cricket Wireless Authorized Retailer, 400 East Belt Ave. Richmond
Do you know of a Trick or Treat or Trunk or Treat event? Email details to news@rvaonthecheap.com
🎃 If you are looking for general Halloween events, there are many.
🎃 Don't forget there are plenty of places to eat free or cheap on Halloween, including Chipotle, Krispy Kreme, and more. Stay safe!
Be sure to subscribe to email updates, follow @rvacheap on Twitter or like RVA (Richmond) on the Cheap on Facebook to stay in the know about the latest freebies & deals.
More things to do in and around Richmond:
• Richmond area pumpkin patches
•Farmers markets around Richmond
•Scary movies at Richmond cinemas or to stream at home