As always, on the first Monday in September, many get the day off to grill and enjoy some leisure on bicycle, in parks, swimming, at sunflower fields or visiting Richmond's attractions or museums. During the legal holiday banks and public buildings are closed.
Traditionally, Labor Day celebrates the end of summer and looks forward to back to school. This year, things are a tad different and some school systems will already have begun. You can still make a list of school supplies, organize your child's desk and plan (home) school lunches. For summer's last hurrah at home. Be sure to grill. If hot dogs are on the menu, set out the relish, mustard, potato salad, watermelon, lemonade, paper plates, ice cubes, popsicles and brownies. To make it festive, put out lawn games like corn hole, badminton, bocci, croquet or just toss a football with those to whom you are closest.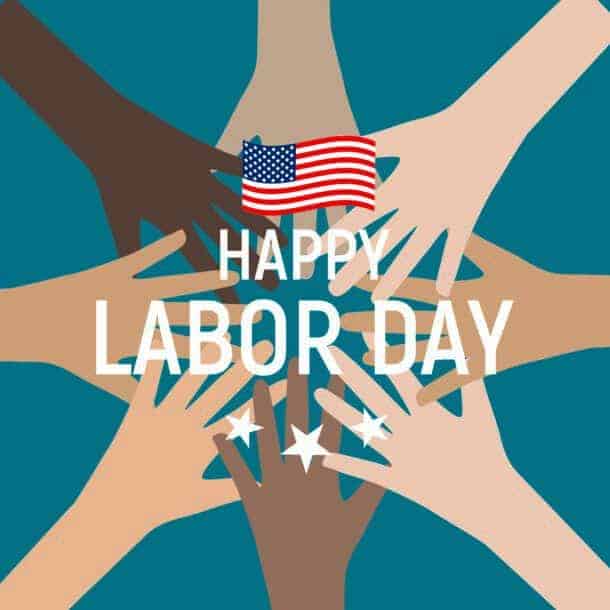 Take the time to read about labor in Virginia during the 20th Century from the Encyclopedia Virginia for an interesting reflection on how the past may connect to the present. You can also read a blog from The Valentine museum on explores the moment in 1885 when Richmond's Black and white workers joined forces to exert political pressure as one.
We'll be keeping track of some events that are taking place, as well as some other great ideas for things to do. When we hear for sure that an event is canceled, we'll share that information too. Keep Checking Back for More Events all Labor Day Weekend Around Richmond:
🌻 Sunflower fields around Richmond 🌻
🎃 Pumpkin patches, corn mazes and fall fun farms around Richmond 🌽
⭐️ See more features on museums around Richmond ⭐️
⭐️Labor Day Weekend is our last chance to check out the SMV Exhibit, Planet Shark: Predator of Prey.
⭐️See more details about Bier Fest, fireworks and more fun at Busch Gardens
Looking for even more Labor Day Weekend events? Scroll down for our complete calendar of free and cheap events.
⭐️Kings Dominion is open 11AM – 9PM. Soak City, the water park, is open from 12PM -6PM.
⭐️Main Line Brewery will have events throughout Labor Day Weekend.
⭐️The Chesterfield County Fair runs through September 3, 2022.
Let us know of other Labor Day Weekend events or deals to add by sending an email to news@rvaonthecheap.com. Check websites for dates, times, locations, and fees as they may change after posting.
Be sure to subscribe to email updates, follow @rvacheap on Twitter or like RVA (Richmond) on the Cheap on Facebook to stay in the know about the latest freebies & deals.
Virginia Museum of Fine Arts
200 N Arthur Ashe Blvd.
Richmond, VA 23220
(804) 340-1400
Busch Gardens
1 Busch Gardens Blvd.
Williamsburg, VA 23185
(757) 229-4386