Whether you picked up gardening as a quarantine hobby or have years of experience, there are always opportunities to learn more about the science and art of growing your own produce and flowers. This list is not all inclusive; the free resources listed in this article are tailored to our growing area. Many other states and organizations also offer free online education and reference materials, pertinent to the topic of gardening, that are accessible to anyone with internet access, regardless of residency.
🌱 Virginia Cooperative Extension

Virginia Cooperative Extension (VCE) is an excellent state-wide resource. It is "a dynamic organization that stimulates positive personal and societal change, leading to more productive lives, families, farms, and forests as well as a better environment." Their website offers valuable information for a wide range of topics, from small home vegetable and flower gardens to livestock farming. This organization also hosts the Virginia Master Gardener Program.
🌱 Virginia Master Gardeners
Each county and city has a local chapter of the Virginia Master Gardeners Program (list and link to each chapter can be found here). Master Gardeners are individuals who serve their local communities through education and outreach. To earn this title, one must complete a year-long training program and serve the required number of volunteer hours. Virginia Master Gardeners have put together a free YouTube course, Get Gardening, comprised of a series of 14 videos of varying length, covering topics including gardening planning, canning, and soil health.
🌱 Seed Sellers
Many companies who sell seeds and plants offer some form of education, whether as articles or events. For example, Southern Exposure Seed Exchange is located just outside of the Richmond area, in Mineral, Virginia. This company not only offers products tailored to our locale, their website is host to a series of Growing Guides. The Growing Guides are perfect for gardening beginners and for those who may be new to gardening in our climate and soil.
🌱 Social Media
Each of the above listed resources regularly posts updates to their Facebook pages about upcoming classes and information relevant to our local growing zones.
Local Facebook groups are also a valuable resource and serve as a forum to share information, photos, to ask and answer questions. These groups also provide a platform to buy, sell, or trade plants and seeds.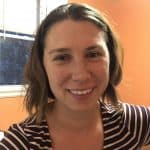 Richmond on the Cheap contributor Denise Levitskiy is a Richmond, Virginia-based thrifty mama and gardening enthusiast. She is a Virginia Commonwealth University graduate, had a writing stint as a Marine Corps civilian, and then switched professions to attend Bon Secours Memorial College of Nursing. She recently paused her nursing career to be home with her boys and focus on her family's homesteading dreams. You can follow her gardening and home improvement adventures on her Instagram account: @thisoldhouseishome.
Want to get out more and enjoy the fresh air in natural places around Richmond? Check out other posts about ways to explore the outdoors.
Be sure to subscribe to email updates, follow @rvacheap on Twitter or like RVA (Richmond) on the Cheap on Facebook to stay in the know about the latest freebies & deals.
More things to do in and around Richmond: