1708 Gallery's 13th annual InLight Richmond will take place November 12-15, 2020 at sites across the city and will address the paired themes of Safety and Accountability. InLight is a public exhibition of contemporary light-based artworks—multimedia and interactive projects, video, projection, sculpture, installation, performance, community-based work, digital and virtual projects—and has historically taken place in a singular location each November.
In response to COVID-19, InLight's multi-site platform will allow for socially distanced and virtual viewing. Further inspired by the ongoing community dialogues surrounding the unjust and inequitable treatment of Black lives and by Richmond's coming together in support and aid during these crises, this year is focused on Safety and Accountability.
Artists will present 17 light-based artworks that respond to and elaborate on themes of Safety and Accountability. Artworks will be located near Virginia Union's campus, in Church Hill, through the Downtown Arts District, at the T. Tyler Potterfield Bridge, along the Richmond Slave Trail, in the Randolph neighborhood, and more. Additionally, a series of streaming and virtual projects will be featured online. Visitors will explore the artworks over 4 nights, navigating the sites via a digital platform; all artworks will be outside.
Make a lantern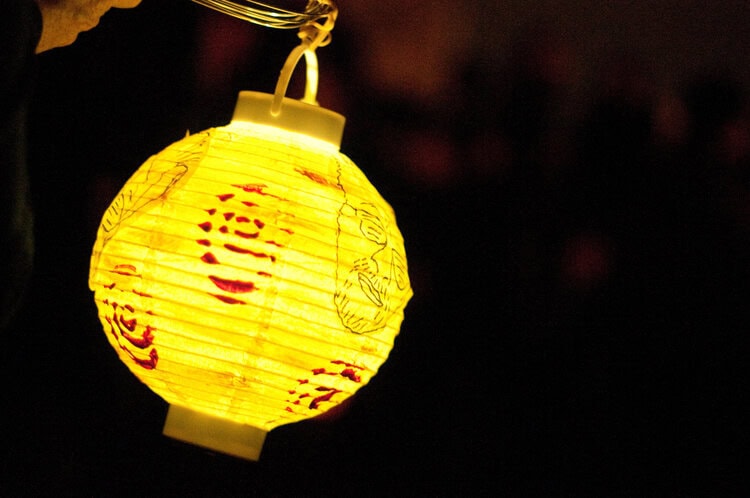 InLight traditionally begins with a Community Lantern Parade. The lanterns are created by children and adults alike at workshops, schools, and homes in the months leading up to the exhibition. This year InLight will not include a parade due to COVID-19, but 1708 Gallery is encouraging people to make their own lanterns at home so we can still "Light up Richmond" with an array of unique, artful lanterns handmade by members of our community.
With the help of volunteers, 1708 has assembled more than 1,700 lantern-making kits to share with community organizations so that children, families, adults, and seniors in the community who might not have access to art materials can create their very own lantern for InLight 2020. Whether you received a lantern-making kit or are using your own materials at home, please share a picture of your lantern on social media and tag us with #1708InLight. We'd love to see what you create!
More things to do in and around Richmond: