Many parents of preschool aged children express concern over the lack of socialization for their children throughout the last couple of years. Fortunately, around the Richmond area, there are several opportunities for toddlers and preschoolers to engage with other children; and to help hone some important life skills ranging from fine and gross motor to sharing and taking turns. The list below serves as a guide for parents searching for ways to keep children interacting, learning and connecting with others.
Activities for young children around Richmond – a roundup
Art Factory: (4810 Market Square Ln., Midlothian, VA, 23112) offers weekly toddler classes for children ages 0-6. Each class is caregiver inclusive. Caregivers, rejoice – Art Factory sells coffee and other treats to help everyone feel more energized! There are classes like "Music and Movement" as well as musical storytimes.
Chesterfield County Public Libraries: Check the CCPL Event Calendar to keep up with various offerings. All CCPL programs are FREE.
Cultural Arts Center at Glen Allen (2800 Mountain Rd., Glen Allen, VA, 23060) offers many courses for young children, including Read, Art & Play and Nature's Art Series.
Happy Palette RVA (10450 Ridgefield Pkwy., Henrico, VA, 23233) offers Toddler Time for children ages 1-3. Caregivers are required to stay during the class. Classes focus on motor skills, learning about colors and texture and sensory activities. Each class is $20. For older children, Preschool Play is a one hour class for ages 3-5. Parents drop off for this class while children learn about new art materials, styles and artists. Advance registration required.
Launch Trampoline Park (10903 Hull Street Rd., Midlothian, VA, 23112) offers Toddler Time for ages 5 and under. Let your little one bounce, jump and climb with other toddlers.
Pocahontas State Park (10301 State Park Rd., Chesterfield, VA, 23832) hosts Caterpillar Club weekly. While the program is geared toward ages 3-5, all family members are encouraged to participate. Each class is hands-on, with seasonal activities. There is no extra fee to attend the course, but parking fees at the park apply. After the class, enjoy the trails and playground at this beautiful state park.
Romp'n'Roll (11541 Busy St., Richmond, VA, 23236) specializes in classes exclusively for ages 0-5. Classes vary with options incorporating music, like Tumble Tunes and Rhythm'n'Roll to Superheroes and Construction themed classes. Further, if your little one just needs to burn energy, the Open Gym Playtime is a fantastic option; 45 minutes of running, swinging, leaping and twisting is sure to be a hit. Classes are booked online in advance; schedule includes a description of each class. Classes are offered daily at various times. A trial class is $10.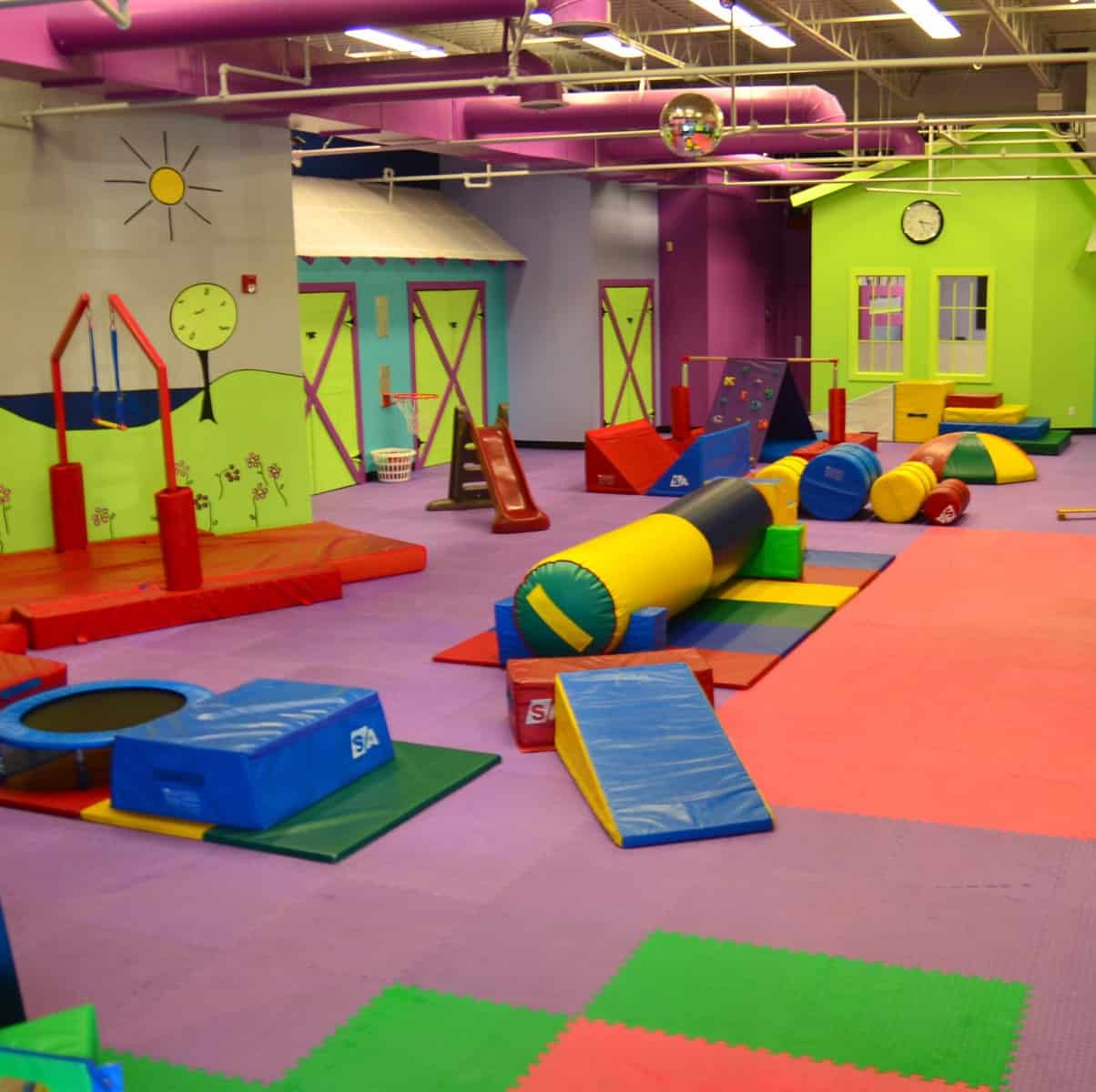 Rockwood Park Nature Center (3401 Courthouse Rd., Chesterfield, VA, 23236) offers nature programs for preschoolers, called Nature Explorers. Classes' themes include: insects, water, shapes found in nature and more. Programs include nature walks, a craft and a story. Advance registration required.
Each of the above activities is sure to bring a smile to any toddler, offering exercise, education and the necessary social interaction from which they derive so much happiness.
Lindsay Garrison loves Richmond and is proud to raise her own family here. As a teacher for 12 years, she learned how to save, budget and stretch every penny. Additionally, she led groups of students to Europe annually, and took great pride in planning affordable, fun-filled trips. She transferred those skills to her daily life and shares them with readers of RVA on the Cheap. Lindsay utilizes RVA on the Cheap to make enriching life experiences accessible to all. Check her instagram: rva.familyfun for more affordable family adventures!
⭐️ See more posts on family friendly things to do in Richmond.
Be sure to subscribe to email updates, follow @rvacheap on Twitter or like RVA (Richmond) on the Cheap on Facebook to stay in the know about the latest freebies & deals.