Spring has officially arrived and numerous spring activities, both in person and online, are now occurring. Plant sales, children's story times, crafting events, and even tours and lectures discussing the history of gardens and role of garden clubs are on the calendar for April. There are options for everyone, at every price point, to welcome the season of growth and renewal.
This is the Lewis Ginter Botanical Garden's month long event, celebrating the arrival of spring.
Lewis Ginter Botanical Garden
Open daily 10am-5pm
Prepurchased tickets required. $8-14 for non members, free for members.
Lowe's is hosting "SpringFest" and offering free family project kits this month.
April 8: Garden-to-Go kit sponsored by Miracle-Gro with exclusive recipes from professional cook and food stylist Amanda Frederickson.
April 15: Lowe's Mystery Garden Pinata with mystery seed packets.
April 22: 500,000 tree saplings given out in honor of Earth Day.
April 29: Lowe's Butterfly Quest which helps families create a butterfly garden.
Kits are free. Registration opens April 1st. Curbside pickup each Thursday of the month.
Special Focus Tour: Garden Walk History with Tulips
Join for a 45-minute guided tour, then explore on your own after the tour.
Agecroft Hall & Gardens
April 3, 9, & 10, 9:30am-10:15am
Tickets required. $7
Seasonal Garden Walk at Lewis Ginter
This guided garden tour focuses on seasonal garden features.
Lewis Ginter Botanical Garden
April 6, 10am-11am
Registration required. Free for members, $17 for non members.
Join virtually for a story, songs, and to make a paper craft garden.
Henrico County Public Library
April 6, 2-3pm
Webex. Free. For ages 3+ with an adult. Optional advanced registration.
Faces of Virginia Farming: featuring Richlands Dairy & Creamery
This event is the first in a series of webinars and features "Coley Drinkwater and TR Jones of Richlands Dairy and Creamery as they share how the farm lives up to its promise to do good within the community."
Virginia Farm Bureau Federation
April 8, 6pm-7pm
Webinar. Free.
Use seeds, sponges, and other materials to create houses that sprout in this virtual class.
Richmond Public Library
April 9, 3:30-4:30pm
Online via Zoom. Registration required.
Virtual Storytime in the Garden
Join for an online, garden themed storytime.
Lewis Ginter Botanical Garden
Every other Friday, 10am-10:30am (recurring event)
April 9: Goodbye Winter, Hello Spring by Kenard Pak
April 23: Step Gently Out by Helen Frost and Rick Lieder Insects
Facebook Live. Free.
Springtime in the Garden Virtual Tour
This virtual garden tour covers much of what makes the A Million Blooms event possible.
Lewis Ginter Botanical Garden
April 8 1:30pm-2:15pm
April 28 1:30pm-2:14pm
Zoom. Free for members, $10 for non members.
Preschool Craft – Gnome and Fairy Houses
Use cardboard, glue, and items found from your yard to create gnome and fairy houses.
Henrico County Public Library
April 12, 3:30-4:30pm
Webex. Free. For ages 3-5 with an adult. Optional advanced registration.
Get Crafty Together: Origami Flowers
Using craft kits provided by the library, create origami hyacinth bouquets.
Richmond Public Library
April 14, 4:30-5:30pm
Zoom. Advance registration required, to reserve a craft kit.
This week features a large selection of garden tours, hosted by the Garden Club of Virginia.
April 17-24
Tours of 102 private gardens, limited capacity, by ticket only.
Tickets required. Free Historic Garden Week Guidebook available here.
This is the annual plant & craft sale at Maymont.
April 24, 8am-3pm
Carriage House Lawn
Free for members and children 12 and under, $7 for non members. Purchase tickets in advance.
Scenic Sisters: How Garden Clubs Cultivated Virginia's Female Political Activists
This online talk is by 2021 Virginia Humanities Fellow Meredith Henne Baker.
Richmond Public Library
April 27, 12pm-1pm
Online. Registration required.
The spring plant sale outside of the Lewis Ginter gardens is free to attend.
April 30-May 1, 9am-5pm
Free. Held in Parking Lot C.
-By Denise Levitskiy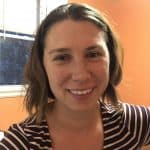 Richmond on the Cheap contributor Denise Levitskiy is a Richmond, Virginia-based thrifty mama and gardening enthusiast. She is a Virginia Commonwealth University graduate, had a writing stint as a Marine Corps civilian, and then switched professions to attend Bon Secours Memorial College of Nursing. She recently paused her nursing career to be home with her boys and focus on her family's homesteading dreams. You can follow her gardening and home improvement adventures on her Instagram account: @thisoldhouseishome.
Want to get out more and enjoy the fresh air in natural places around Richmond? Check out other posts by Denise about gardening and ways to explore the outdoors.
Be sure to subscribe to email updates, follow @rvacheap on Twitter or like RVA (Richmond) on the Cheap on Facebook to stay in the know about the latest freebies & deals.
More things to do in and around Richmond:
Lewis Ginter Botanical Garden
1800 Lakeside Ave.
Richmond, VA 23228
(804) 262-9887