What kind of items do you put into your Easter Baskets? Do you just toss in a bunch of candy? What about presents? Do you make it a whole theme? Growing up my mom used to fill our baskets with candy and then include a little gift or two.
Now that I am the one filling the baskets, I personally like to fill them with a mixture of candy and spring or summer-themed presents.
Things I would be buying for them anyway but receiving them in their Easter basket is just more "special" since it's from the Easter Bunny.
Usually, I will put a new bathing suit in their baskets along with a new pair of flip-flops or summer shoes, a pair of sunglasses or a hat, sunscreen, maybe a summer dress, and if we have the extra money to spare some kind of summer game or toy and of course a new book or two.
Then I add just a little candy as filler. (Most of their candy comes from the eggs on their egg hunt.)
Here are some more cute ideas to help inspire your own baskets this year!
Easter Baskets by color –
Get all kinds of toys or candy in your child's favorite color. If you can't find something specific you want to give them in that color, just wrap it in wrapping paper or fit it into a colored easter egg.
Book Themed Baskets –
If you have not heard of Usborne Books check them out! I LOOOOVE UBAM!
I used to be a 'Book Lady' for them and sold UBAM for a while so I may be a bit biased, but I have over 100 UBAM books that I chose to buy for my own kids. They are GREAT books for kids-tweens and the price is awesome too! (They're good for teens and adults too but there is just SO much for kids!)
If UBAM isn't your cup of tea, no biggie. Check out any local bookstore! Also, goodwill usually has TONS of great books for really cheap!
Spring Theme –
A new raincoat and boots, a cute umbrella, some gardening equipment, fun outdoor toys, a new game, books, anything about flowers or baby animals, and a book!
Summer theme –
These baskets are similar to what I like to do. Fill up their basket with all kinds of fun summer goodies! Shoes, bathing suits, towels, outside toys, games, goggles, beach/pool toys, sidewalk chalk, sunscreen, lip sunscreen, sunglasses, a hat, a cute outfit, and of course books!
Baby Theme –
Board books, rattles, sensory toys, balls, finger puppets, mesh feeders, linking rings, accessory holders (those lanyard things so when baby throws his/her sippy cup or toy off the bouncer/highchair/stroller they don't actually land on the floor and you don't have to clean it AGAIN!), activity mats, stuffed animals, baby food, (Puffs, yogurt drops, jars of food), teethers, extra outfits, etc.
Toddler Theme –
Books, thick crayons, markers, learning safety scissors, temporary tattoos, stickers (sticker books!) gardening tools, beach toys, bubbles, clothes, shoes, puppets/finger puppets, bath toys, candy, sunglasses, sun hat, sunscreen, pinwheels, stuffed animals, etc.
Gardening Theme –
Seeds, watering can, bucket, shovel, trowel, rake, gloves, hat, sunglasses, books, a chair, kneeling pad, plant markers (so they know where they laid each specific plant)
Cook/Bakers Theme –
Measuring cups, special kid knives, cutting cloves, ingredients to make a special Easter treat together, cookbooks, mixing bowls, measuring cups, spatula/wisk set, an egg timer, silicon molds, sprinkles, cookie cutters, a cup/mug, etc.
Superhero –
A book or comic book. (reading is reading!) a mask/cape/costume set, a shirt, action figure, movie, videogame, candy, room décor, toys/games, toothbrush/soap, sunglasses, etc.
Crafty (arts and crafts) –
Paint, canvas/paper, an easel, crayons, markers, colored pencils, stencils, coloring book/activity book, glue, fun scissors, fun shape paper punches, mini craft kits from your local craft store, play-doh, project books/magazines, etc
There are tons of other ideas for themes; Musical Themed, Specific Characters, Sports, Trucks, Animal, Trains, Videogame, LEGO, Pirates, Princesses just take a few minutes and think about each of your children. What do they love to do? What is their passion? And then go from there.
Not feeling as creative as Deni? Check out Baskets for Every Occasion: Cracker Barrel can help you create unique gift baskets for everyone on your list this spring.
Just start with a base, from traditional baskets to rainboots, skillets and more, and then pick the items you want to include. Whether it is for a holiday, wedding, birthday, baby, grandparents, or to relax and unwind, baskets are perfect for every occasion and even surprising someone "just because."
-By Deni Schiren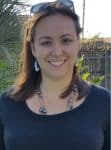 Deni Schiren is a Midlothian, VA based mom to two young girls. Before becoming a stay-at-home mom she lived in central Florida and graduated from Daytona Beach College with a degree in Sign Language Interpretation. She worked in Florida's public school system for a few years before relocating to the Richmond Area with her family. She is now a homeschool mom and runs the 'Plan-Ahead Parent' Facebook group and documents her efforts visually on Instagram at the.plan.ahead.parent.
Be sure to subscribe to email updates, follow @rvacheap on Twitter or like RVA (Richmond) on the Cheap on Facebook to stay in the know about the latest freebies & deals.