Richmond Parks and Recreation's 2022 Festival of the Arts at the Dogwood Dell in Byrd Park is underway.
With its eclectic mix of old and new, the Festival of Arts has become one of Richmond's cultural treasures, bringing the Richmond community some of the most innovative and avant-garde performers, while also respecting the value and importance of traditional and classical works.
During this season the public can enjoy a full lineup of performances including classical music and dance; drama, comedy, and musical theatre; reggae, pop, swing, rhythm and blues, rock, jazz, theater and contemporary music concerts.
The Festival of Arts is flavored for every taste. Come early for a seat in the amphitheater or bring a blanket to sit in the surrounding park.
Dogwood Dell Amphitheater is located at 600 S Arthur Ashe Blvd, Richmond, VA 23220
⭐️ Related post: Free and cheap things to do in Richmond this weekend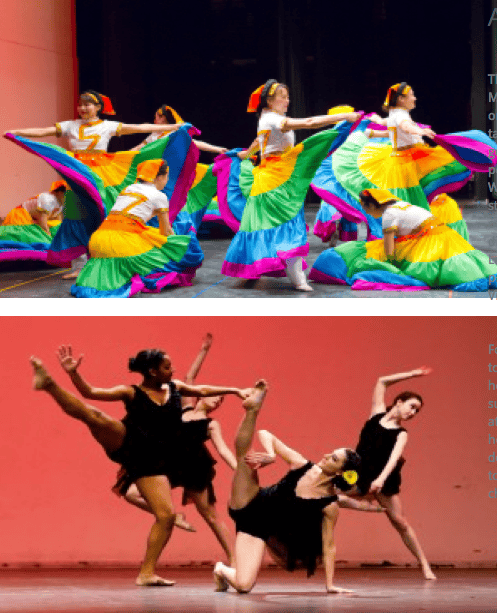 Remaining dates for performances at Dogwood Dell Amphitheater
AUGUST
5 Plunky – Jazz Fusion 8 p.m.
6 Yes And – Heart Cover Band 8 p.m.
12 Mighty Joshua – Reggae 8 p.m.
14 Summer Theater Intensive Presents 8 p.m.
19 Weekend Plans – Jazz, Soul, Hip Hop 8 p.m.
20 Festival of Virginia Fiddling 3 p.m.
27 Latin Jazz Festival 3 p.m.
SEPTEMBER
10 Afro Fest 3 p.m.
Music on Thursdays
8/4 Charlie D. Sydnor DJ Tony & Ty Bizzy – 6 pm
8/11 17th St. Market Prince Tribute Night – 6 pm
8/18 Forest Hill Joe the Spy Band – 6 pm
8/25 Battery Park Richmond Police Department Band – 6 pm
For teens and others interested in the arts or need volunteer hours, opportunities exist for volunteers to participate in theatre instruction and production. Theatre lovers and volunteers experience behind the scenes activity participate in theatre trips at special rates and attend special appearances of well-known guest actors For more information about volunteering call (804)646-1437 or (804)646-1031. or see Volunteer Opportunities.
Love the performing arts? Read more Richmond on the Cheap entertainment & arts posts.
Be sure to subscribe to email updates, follow @rvacheap on Twitter or like RVA (Richmond) on the Cheap on Facebook to stay in the know about the latest freebies & deals.
Dogwood Dell Ampitheater
600 South Arthur Ashe Boulevard
Richmond, VA 23220
(804) 646-1437