A warm meal is an especially welcome item now that so many people are affected by hard times. At this time Feed More, the Central Virginia community food bank, means more than most people can imagine. Volunteers and donations are always welcome at Feed More.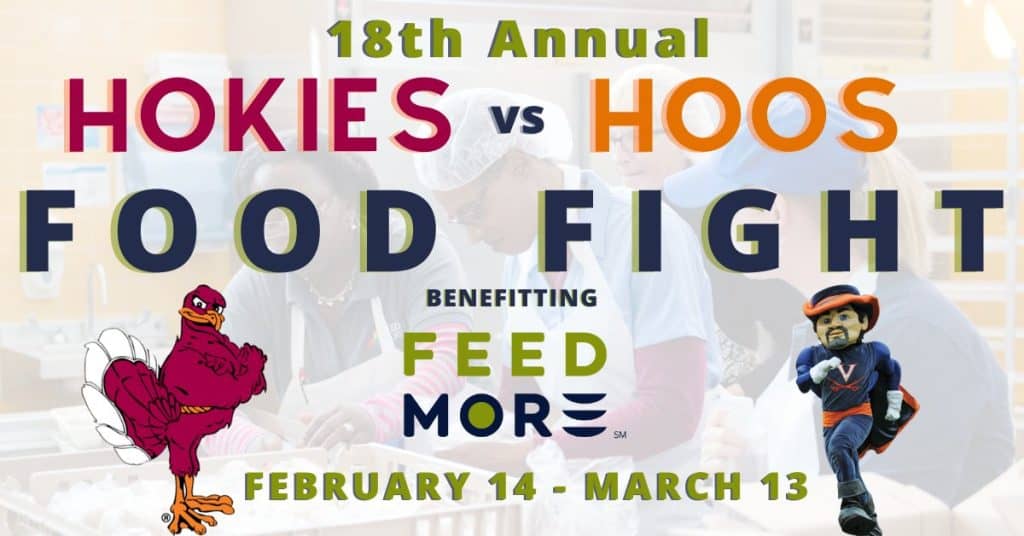 Each year a community of supporters, help Feed More by:
Distributing 18.6 million meals
Feeding approximately 1,900 children each weekday through the Kids Cafe program
Distributing 920,482 meals to 56,271 individuals with our Mobile Pantry
Volunteers deliver more than 298,000 fresh and emergency meals to 1,532 homebound seniors in the Meals on Wheels program
Distributing more than 357,000 meals through our weekend BackPack program
Providing nearly 51,000 meals each day

And they do plenty to support kids who need a meal too. Thanks to FeedMore, kids know they will have a hot meal at the end of the day through the Kids Cafe program. They know they won't go hungry over the weekends with the BackPack program. And during the summer, the Summer Food Service Program ensures they will eat when school is out.
Visit the website and learn more about giving to this worthy Richmond nonprofit that fights hunger and don't let anyone go hungry tonight.
There are many more ways to give back with numerous nonprofits in Richmond to help those in need.
If you hear of a nonprofit making a difference in the lives of people in the Richmond area with volunteer opportunities to publicize, email: news@rvaonthecheap.com
Be sure to subscribe to email updates, follow @rvacheap on Twitter or like RVA (Richmond) on the Cheap on Facebook to stay in the know about the latest freebies & deals.