March is coming in like a lion with a vibrant lineup of events around Richmond as people are feeling safer to mingle and temperatures rise with signs of spring just around the corner. Keep checking back to this varied listing of fun things to do around Richmond from food-focused events to shopping, parties to farm visits and of course St. Patrick's Day festivities. Enjoy March responsibly and safely.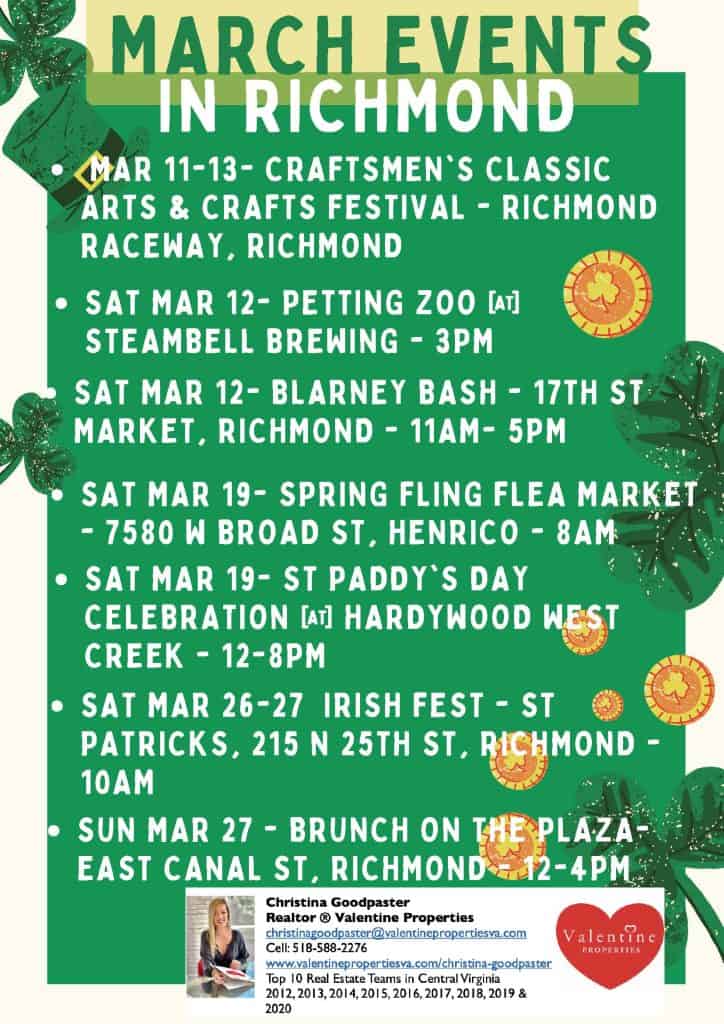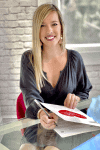 Helping people settle into Richmond is contributing writer, Christina Goodpaster's specialty as a Realtor® at Valentine Properties. After quite a few moves, Christina has settled with her family in Richmond, Virginia. Years in corporate retail and staying home with kids has taught her to be a savvy activity & deal seeker. She is enjoying this new chapter exploring the city and all the local happenings, and finding & decorating dream homes with her clients all over the Richmond Metro area! Connect with Christina at: christinagoodpaster@valentinepropertiesva.com
Christina's website is: www.valentinepropertiesva.com/christina-goodpaster
Be sure to subscribe to email updates, follow @rvacheap on Twitter or like RVA (Richmond) on the Cheap on Facebook to stay in the know about the latest freebies & deals.
More things to do in and around Richmond:
It's almost spring! So plan to make time to:
Stage a do-it-yourself photoshoot at one of these Seven Spots To Enjoy Cherry Blossoms in the Richmond Area
Springtime is for visiting cute animals at petting zoos: Richmond Area Farms Offer Families Opportunities to See, Learn about Animals
Travel on a tank to see the lambs at Colonial Williamsburg (FREE)
Try new creative ways to dye Easter Eggs