With the average last frost date now behind us, it is time to dig in to gardening and outdoor activities. May's offerings include a variety of activities, from farm swaps and plant sales, to garden concerts and virtual education. In addition to the many events you can attend this month, there are several volunteer opportunities available, at which you can get your hands dirty, learn a little about gardening, help improve our Richmond landscape, and meet others with similar interests.
Recurring Gardening Events in May:
— By Denise Levitskiy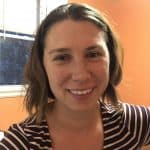 Richmond on the Cheap contributor Denise Levitskiy is a Richmond, Virginia based thrifty mama and gardening enthusiast. She is a Virginia Commonwealth University graduate, had a writing stint as a Marine Corps civilian, and then switched professions to attend Bon Secours Memorial College of Nursing. She recently paused her nursing career to be home with her boys and focus on her family's homesteading dreams. You can follow her gardening and home improvement adventures on her Instagram account: @thisoldhouseishome.
Be sure to subscribe to email updates, follow @rvacheap on Twitter or like RVA (Richmond) on the Cheap on Facebook to stay in the know about the latest freebies & deals.
More things to do in and around Richmond:
Lewis Ginter Botanical Garden
1800 Lakeside Ave.
Richmond, VA 23228
(804) 262-9887