Many museums in Richmond continue to tell the untold stories of struggle, sacrifice, achievement, and triumph that have been created over the 400-year history since the first Africans touched American soil. These stories shape who we are today and serve as inspiration for our future. Museums tell these stories every day, to everyone. Below is a list of Richmond museums and cultural institutions that tell that history not only during Black History Month, but all year to engage, reflect, and be inspired!
•American Civil War Museum – The museum consists of three distinct attractions in three locations that were recently merged that together tell of a complicated and dramatic aspect of American history – Historic Tredegar (480 Tredegar St Richmond, VA 23219) with three exhibits on the Civil War, the South's Global Ambitions and Currency; the White House and Museum of the Confederacy; and the American Civil War Museum – Appomattox. Children 5 and under are free. (Richmond)
•Black History Museum & Cultural Center – The Museum seeks to become a permanent repository for visual, oral and written records and artifacts commemorating the lives and accomplishments of Blacks in Virginia and the many facets of Black history through exhibitions, discussions and celebrations. Current exhibition Virginia Jazz: The Early Years runs through June. (122 W. Leigh Street Richmond, VA 23220) Hours: Thursday – Saturday 10am – 5pm.
Visit the website to plan your trip today. blackhistorymuseum.org (Richmond)
•Elegba Folklore Society. A resource for African World cultural arts invites everyone to explore the richness of Mother Africa's gifts through interactive artistic, and cultural experiences. Family-friendly. Current exhibition focuses on Africa's Art in painting & wood. Admission is $5-$6. (Richmond)
•The Institute for Contemporary Art at VCU features work by diverse living artists. Lecture: TUESDAY, FEBRUARY 16, 2021 AT 12 PM-Wavelength: American Artist.
•Join the Library of Virginia for a virtual genealogical book lecture by retired physician and geneticist Bettye Kearse, author of The Other Madisons: The Lost History of a President's Black Family on Thursday, February 18, 2021 | 6:00 PM. Kearse—a descendant of an enslaved cook and, according to oral tradition, President James Madison—shares her family story and explores the issues of legacy, race, and the powerful consequences of telling the whole truth. Part personal quest, part testimony, part historical correction, the book is the saga of an extraordinary American family told by a griotte in search of the whole story. Free, but registration required: https://attendee.gotowebinar.com/regi…/7068809044284753163 For more information, contact Ashley Ramey at ashley.ramey@lva.virginia.gov or 804.692.3001.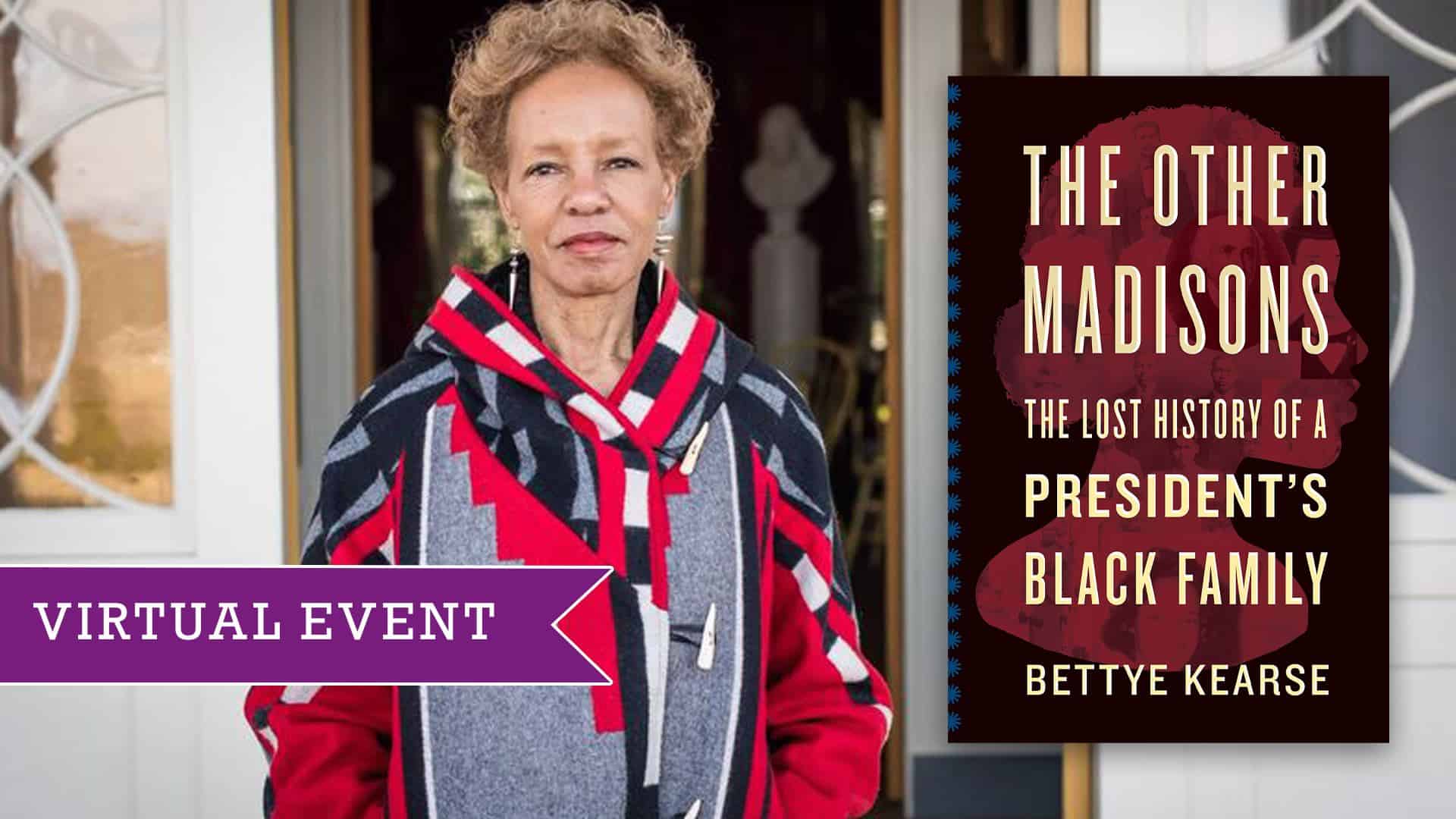 Related content: Presidential Landmarks in Virginia offer a Stark Lesson on Black History
•Maggie Walker National Historical Museum – Devoted to the life of a woman committed to civil rights advancement, economic empowerment, and educational opportunities for Jim Crow-era African Americans and women. As a bank president, newspaper editor, and fraternal leader, Walker served as an inspiration of pride and progress. Today, Walker's home is preserved as a tribute to her enduring legacy of vision, courage, and determination. Free admission. (Richmond)
•University of Richmond's Modlin Center for the Arts presents Sankofa Danzafro La Ciudad de los Otros (The City of Others) on Feb. 3, 2021 at 7pm ONLINE –  an episodic work about urban struggle and resilience combining elements of hip-hop and Afro-Colombian dance.
•Valentine History Museum – The museum's permanent and changing exhibitions are dedicated to the history of Richmond. Founded by Mann S. Valentine II 1898, it was the first museum in the city. The lower floor unflinchingly describes the life of the hired help and the actual labor that went into supporting such a luxurious household. One terrific way to learn about the Black history of Richmond is to go out on one of the Valentine Museum's FREE self-guided city tours. specifically Shockoe Bottom, Richmond Cemeteries and Jackson Ward – Self-Guided Murals Walking Tour. The exhibit Voices from Richmond's Hidden Epidemic offers a nuanced look at the HIV/AIDS crisis through the stories of survivors, caregivers, activists and health care workers on the front lines. Military with ID FREE for up to 5 family members. Children 6 and under are free. (Richmond)
•The Richmond Virginia Black Lives Matter Art Show is now virtual. This 2021 online exhibition is available for viewing beginning on February 1, 2021 which is the first day of Black History Month and will continue to be available for viewing online till the next BLM RVA ART Exhibition planned for 2022. BLM RVA ART 2021 includes 130+ works from 80+ artists. The mission of the show is to gather the community together to combat institutional racism, to champion racial justice, to promote spaces for the black imagination and to celebrate black joy. The artwork is displayed in six online galleries: Injustice in America, The Black Pastoral, Inspiration and Aspiration, Identity, In Memoriam, and Black Lives Matter – Uncategorized. There is also an Emerging Voices category for artists under the age of 18. Guest curators, Emily Smith and Francis Thompson, have selected a work from each of the six themes that most exemplify the spirit of that category. Those works are included in the images above, and as the cover image for each of our online galleries. You can read the curators' comments about their choices and other work in the show by clicking this link.
•Virginia Museum of History & Culture. The museum is closed for renovations at this time. But there are multiple online programs listed in social media and resources listed on the museum's website. The signature exhibition, The Story of Virginia, features more than 500 artifacts and covers 16,000 years of Virginia history from prehistoric times to the present. In commemoration of the 400th anniversary of the arrival of the first enslaved Africans in British North America, the exhibit Determined: The 400-Year Struggle for Black Equality, examined the long history of black Americans as they have fought for freedom, equal justice, and access to opportunities. The exhibit shows how African-American's actions have pushed our nation ever closer to its ideal of universal equality.
•Virginia Museum of Fine Arts – Collections include notable African-American artists. General admission is FREE (some special events may require a fee). As year-round participant of Blue Star Museums, VMFA provides free admission to special exhibitions for all active duty, National Guard, and Reserve military personnel and their immediate families. (Richmond)
•Virginia Union University Museum and Galleries – Collection include artifacts from Papua New Guinea, masks and sculptures from West and Central Africa, Coptic crosses from Ethiopia and an extensive collection of African American Folk art. (Richmond)
Related content: Presidential Landmarks in Virginia offer a Stark Lesson on Black History
Be sure to subscribe to email updates, follow @rvacheap on Twitter or like RVA (Richmond) on the Cheap on Facebook to stay in the know about the latest freebies & deals.
More things to do in and around Richmond:
Elegba Folklore Society Cultural Center
101 East Broad Street
Richmond, VA 23219
(804) 644-3900
Prev

1
2

Next