There's no hibernating for the Richmond Metro Zoo this winter. In fact, you should plan a visit to the Zoo this holiday weekend. The zoo will be open Martin Luther King Jr. Day for Drive-Thru Tours from 10:00 am – 3:30 pm. Members receive a special discount on the Drive-Thru tour. Each vehicle will receive $10 OFF per member present (up to $40 off).

This winter the zoo will be open for Drive-Thru Tours Mondays and Tuesdays. The walk-in zoo will be open for visitors on Wednesdays, Thursdays, Fridays, and Saturdays. These seasonal hours will end on February 27, 2021.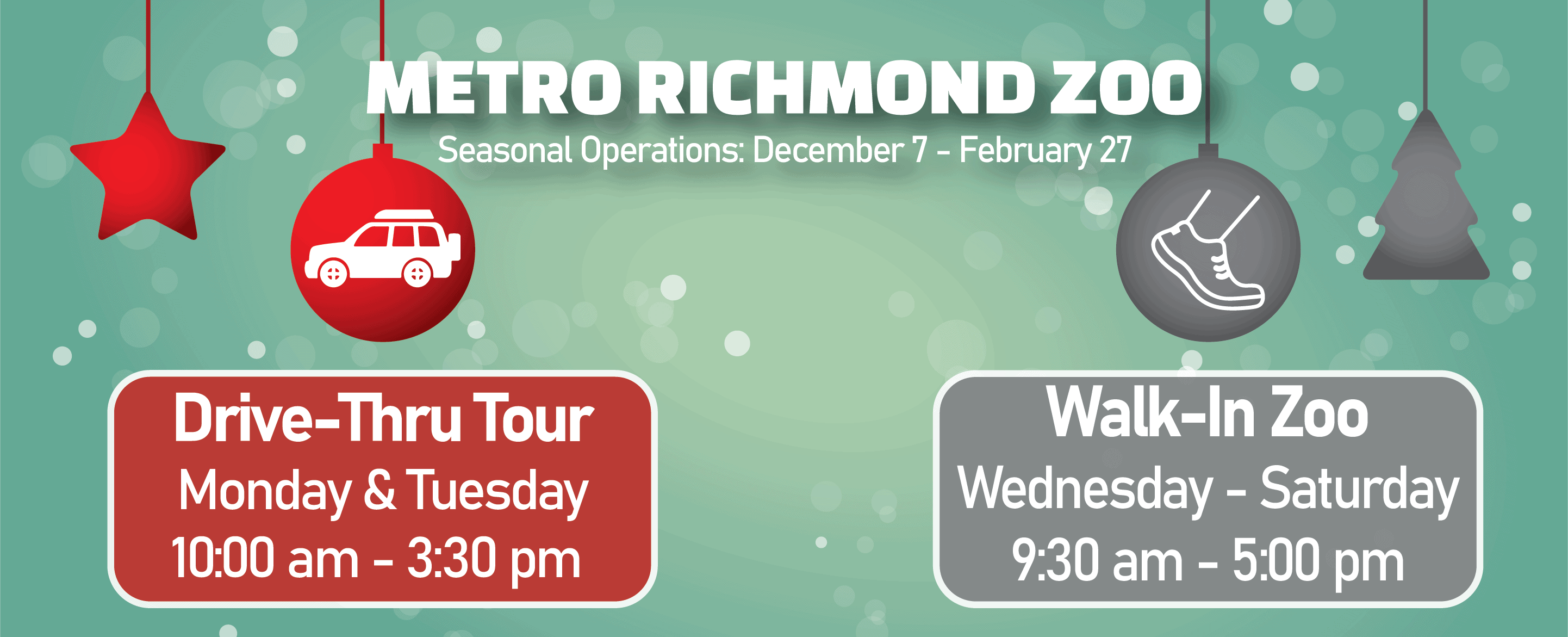 While at the Zoo try theTreetop Zoofari, Richmond's First Zip Line and Adventure Park which is open year round:
Monday-Saturday (Closed Sundays)
Open at 9:30 am
Training times (start times) every 30 minutes
3:30 pm last admission
Winter Sale (January – February)
Junior Explorer Course 50% Off
Treetop Zoofari Course 50% Off
The Metro Richmond Zoo is home to over 2,000 animals representing 190 species from around the globe.
Metro Richmond Zoo is located at 8300 Beaver Bridge Rd Moseley, VA 23120
Read more here: https://metrorichmondzoo.com/drivethrutour/
Be sure to subscribe to email updates, follow @rvacheap on Twitter or like RVA (Richmond) on the Cheap on Facebook to stay in the know about the latest freebies & deals.
Richmond Metrozoo
8300 Beaver Bridge Rd.
Moseley, VA 23120
(804) 739-5666