Coming soon! The Richmond Environmental Film Festival highlights urgent issues facing the environment with a full line up of FREE provocative movies accessible from your couch. The line-up includes many visually stunning award winning environmental films to create awareness of environmental issues impacting our region, our country and our planet. All films are FREE. For the very first time, the Richmond Environmental Film Festival is exclusively virtual and will be live streamed. Go to rvaeff.org to view film trailers and to register.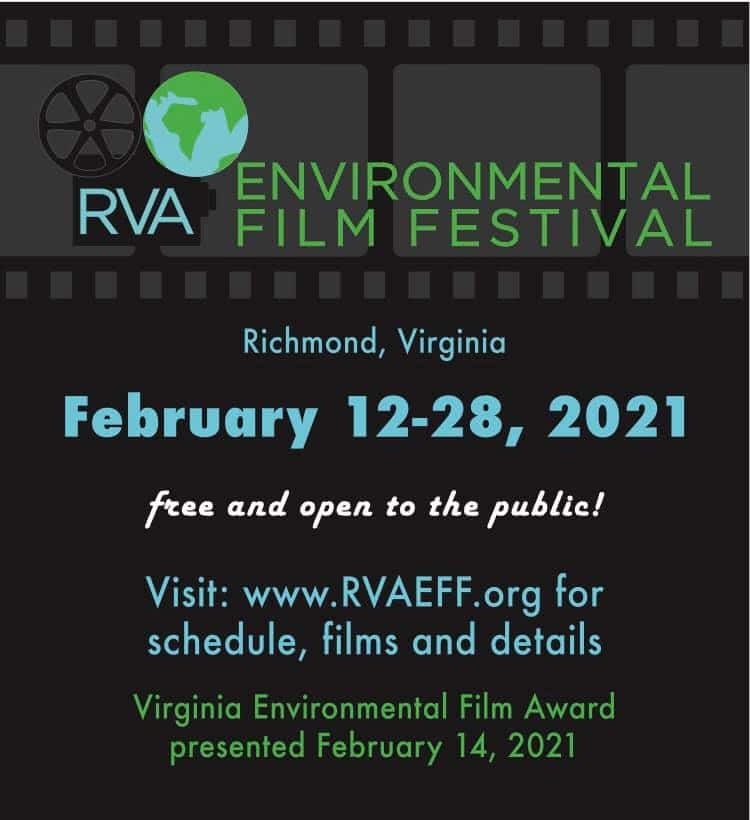 The 2021 line up of films at the Richmond Environmental Film Festival focus on worldwide, domestic and Virginia issues. For more information rvaeff.org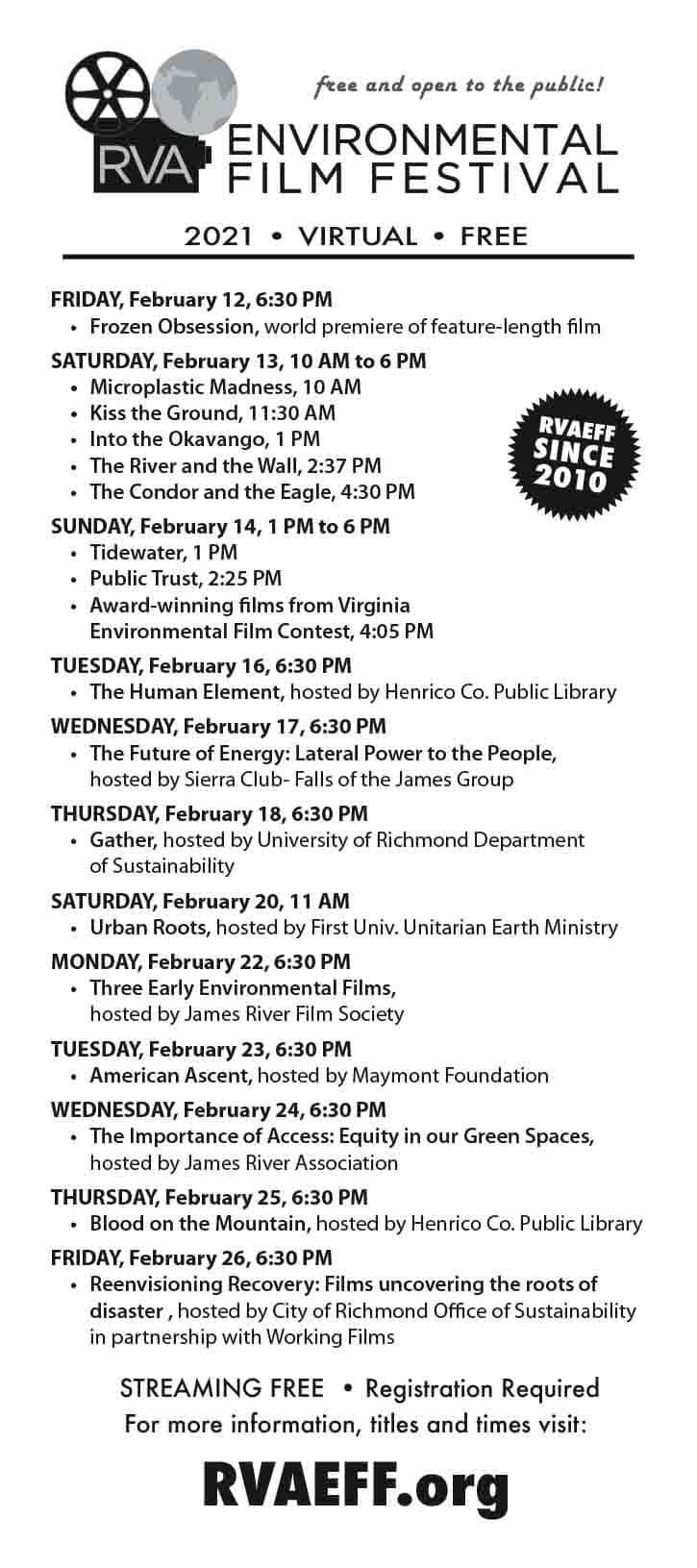 Related post: FREE or cheap movies around Richmond.
Are you a film fan? Mark your calendar for upcoming film festivals in Richmond:
•James River Film Festival (late January)
•Reelabilities Richmond Disabilities Film Festival (February)
•French Film Festival (March)
Be sure to subscribe to email updates, follow @rvacheap on Twitter or like RVA (Richmond) on the Cheap on Facebook to stay in the know about the latest freebies & deals.
More things to do in and around Richmond:
RVA Environmental Film Festival
When
February 12, 2021-February 28, 2021
What
RVA Environmental Film Festival