September 15th marks the start of Hispanic Heritage Month, a time to honor the cultures and contributions of Hispanic and Latino Americans. Around Richmond there are plenty of ways to celebrate. Below are half a dozen fun ways to learn and immerse yourself in Hispanic culture from dance to food, volunteering to reading literature!
⭐️ Related post: Spotlight on eaters' favorite Richmond-area Mexican restaurants and deals
1. La Sabrosita Bakery: (7730 Midlothian Tpke, Richmond, VA) You don't have to venture far to take in yummy and authentic fare, baked by Salvadoran native, Argentina Ortega. Enjoy delicious flan or a tres leches cake from this local, family-owned bakery.
2. Abuelita's: (6400 Midlothian Tpke, Richmond, VA) From a guiso, or Mexican stew, chicken tinga, rajas de poblano, Abuelita's daily changing menu allows patrons to truly feel as if they're being served a homemade meal by their Mexican grandmother.
3. Sacred Heart Center: The Center's Mission is to connect Latino families with tools to thrive and flourish. Consider volunteering your time, or donate products to Sacred Heart Center. Programs offered to families include: Kings of the Corazon, an after school program, food distribution and more.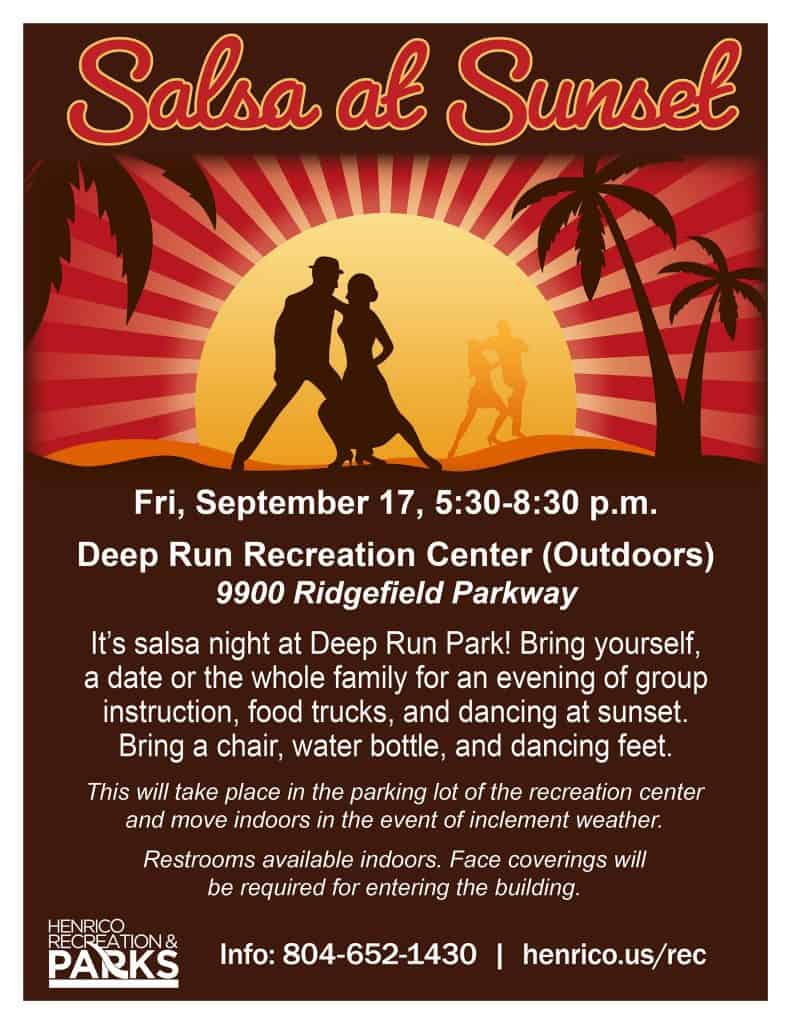 4. Celebrate at home: Read books with your children and expose them to Hispanic culture and traditions.
5. Take a dance class with the Latin Ballet of Virginia. Classes Start September 20th – https://mailchi.mp/d11e1608843b/in7skmm1eb-4951410
Fortunately, for Richmonders there is no shortage of opportunities to celebrate the stories and contributions of Hispanic Americans.
— By Lindsay Garrison
Richmond on the Cheap contributor Lindsay Garrison is a Richmond, Virginia based mom to two young children. A graduate from Chesterfield Schools and Randolph-Macon College, Lindsay is proud to call Richmond home. In the years prior to planning activities and outings with her own children, she was a French teacher. During her tenure she earned accolades for her creative teaching style and ability to connect with her students. Lindsay now applies the skills she learned when she was planning student trips to France, to her own family adventures. She can't wait to take her own children to France one day! Follow the Garrison's family adventures on Instagram: @thegarrisonsrva
Be sure to subscribe to email updates, follow @rvacheap on Twitter or like RVA (Richmond) on the Cheap on Facebook to stay in the know about the latest freebies & deals.