The weather may be chilly but there's still plenty to do around Richmond this February. Keep checking back as events are added to this post.
February 4, 10AM – ChinaFest – VMFA
February 11, 3PM, Valentine's Craft – Steam Bell Brewery
February 11, 12PM, Valentine's Event – 7580 W. Broad Street
February 15 6PM, Winter Wonderland Cookie Workshop – Hardywood Park Brewery
February 25, 12PM, West Creek Winter Warehouse 2023 – Hardywood Park Brewery
February 26, 1PM, Family Fun Creative Canvas – Art Factory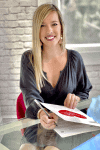 Helping people settle into Richmond is contributing writer, Christina Goodpaster's specialty as a Realtor® at Valentine Properties. After quite a few moves, Christina has settled with her family in Richmond, Virginia. Years in corporate retail and staying home with kids has taught her to be a savvy activity & deal seeker. She is enjoying this new chapter exploring the city and all the local happenings, and finding & decorating dream homes with her clients all over the Richmond Metro area! Connect with Christina at: christinagoodpaster@valentinepropertiesva.com
Christina's website is: www.valentinepropertiesva.com/christina-goodpaster
Be sure to subscribe to email updates, follow @rvacheap on Twitter or like RVA (Richmond) on the Cheap on Facebook to stay in the know about the latest freebies & deals.
More things to do in and around Richmond:
Related post: Document your love at LOVEworks signs around Richmond
Celebrate Valentine's Day through cuisine by exploring: The French Connection in Richmond
Do It Yourself Valentine's Day Fun At Home
Virginia Museum of Fine Arts
200 N Arthur Ashe Blvd.
Richmond, VA 23220
(804) 340-1400
Hardywood Craft Brewery
2408-2410 Ownby Ln.
Richmond, VA 23220
(804) 420-2420