This post is intended to link those in need of mental support to help in the Richmond, Virginia community. Crisis counselor Tracey Messina has compiled an extensive listing of local community service boards, support for those in crisis, 24-hour hotlines, helplines & resources, and specific assistance related to COVID-19 and mental health.
It is widely known that pandemic and other outbreaks of disease can cause widespread mental health problems within a population. Fear, worry, and stress are normal responses to perceived or real threats, and at times when we are faced with uncertainty or the unknown. So. it is normal and understandable that people are experiencing fear in the context of the COVID-19 pandemic. The CDC Report Highlights Mental Health Issues During COVID-19 and new data shows large disparities in access to healthcare across Central Virginia so please share these mental health resources widely as it may help someone.
Added to the fear of contracting the virus in a pandemic such as COVID-19 are the significant changes to our daily lives as our movements are restricted in support of efforts to contain and slow down the spread of the virus. Faced with new realities of working from home, temporary unemployment, home-schooling of children, and lack of physical contact with other family members, friends. and colleagues, it is important that we look after our mental, as well as our physical, health.
In a new report produced by the US Centers for Disease Control & Prevention (CDC), researchers found the amount of adults with recent symptoms of an anxiety or depressive disorder increased from 36.4-41.5%, while the percentage of individuals reporting unmet mental health care needs increased from 9.2-11.7% between August 2020 and February 2021 due to the COVID-19 pandemic. "The percentage of adults who had symptoms of an anxiety or a depressive disorder during the past 7 days and those with unmet mental health needs during the past 4 weeks increased significantly from August 2020 to February 2021," the authors wrote.
Mental Health Support Resources Around Richmond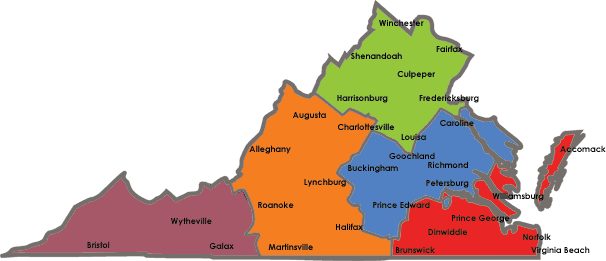 Local Community Service Boards
Community Services Boards (CSBs) are the local government agencies responsible for mental health, developmental disabilities, and substance abuse services for citizens in their communities. CSBs exist to provide individual, flexible, effective, integrated, and efficient services in the most accessible, responsive, and appropriate yet least restrictive settings possible. They draw upon all available community resources along with people's natural support systems (family, friends, work) to ameliorate the effects of mental disabilities and substance abuse, encourage growth and development, and assist individuals to realize their maximum potentials.
www.chesterfield.gov/csb
Main Line:
804-768-7220
Mental Health Intake:
804-768-7318
Mental Health Crisis Line:
804-748-6356
www.crossroadscsb.org
Areas Served:
Amelia, Buckingham, Charlotte, Cumberland, Lunenburg, Nottoway, Prince Edward
Main Line:
434-392-7049
434-392-7208
Emergency Services-24 Hour:
1-800-548-1688
www.d19csb.com
Areas Served:
Colonial Heights, Emporia, Hopewell, Petersburg, Dinwiddie, Greensville, Prince George, Sussex, Surry
Main Line:
804-862-8002
24-Hour Crisis Hotline:
804-862-8000
(Toll Free: 1-866-365-2130)
Emporia Crisis Line (Toll Free):
1-434-634-2020
Crisis Assessment Center:
804-862-6095
www.gpcsb.org
Main Line
Goochland
804-556-5400
Powhatan
804-598-2200
Emergency Services-24 Hour
Goochland 804-556-3716
Powhatan 804-598-2697
www.hanovercounty.gov
Main Line:
804-365-4222
Emergency Services-24 Hour
804-365-4200
www.henrico.us/mhds
Areas Served: Henrico, Charles City, New Kent
Main Line
804-727-8500
Request for Services
804-727-8515
Emergency Services-24 Hour
804-727-8484
Richmond Behavioral Health Authority
www.rbha.org
Main Line 804-819-4000
Crisis Services-24 Hour 804-819-4100
TDD 804-819-4145
For help finding a therapist, support group, or treatment center in your community please visit: Psychology Today
Support for those in Crisis
If you or a loved one is experiencing a psychiatric crisis, please refer to these numbers:
If you or someone you know is a danger to themselves or others, please call 911.
Contact the emergency services number for your local community services board. At that page, you can search by city, county, or zip code to find the community services board in your area. Once located, go to their webpage, and locate their emergency/crisis number that is 24/7.
Suicide Prevention Lifeline (800) 273-TALK or (800) SUICIDE
Text "NAMI" to 741741 if you are having suicidal thoughts or urges.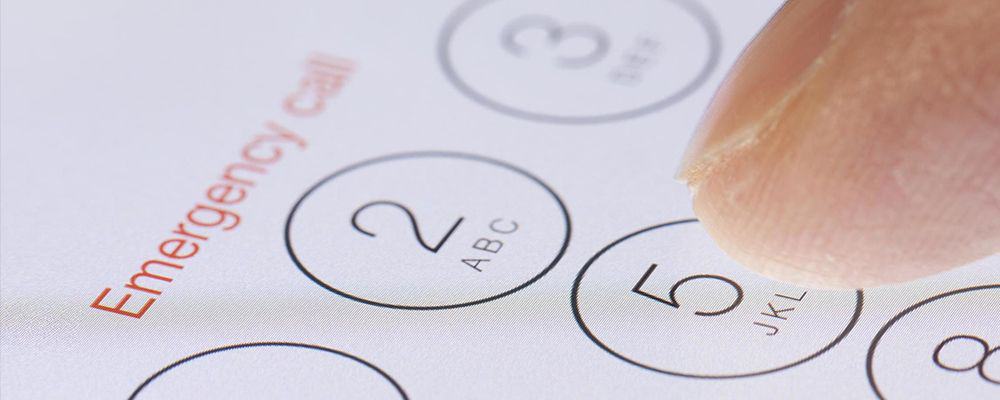 24-hour Hotlines
Suicide Hotline
For those needing to discuss suicidal thoughts and behaviors, you can call the suicide hotline. They offer support for people in every state and can direct you to more appropriate services if necessary. They offer resources for specific mental health issues, LGBTQ specific issues, bullying, and assistance for those who may know someone who is suicidal. You can also send them an email if your question is not urgent or time sensitive. This is a great site for those who are looking for local resources within their state. To reach a trained professional call 1-800-SUICIDE.
National Suicide Prevention Helpline
When you dial the number 1-800-273-TALK, your call is automatically routed to the nearest crisis center. This network of crisis centers works together to provide high quality crisis intervention, psycho-education, and helpful resources. Your call is completely confidential, and centers are available 24 hours a day and seven days a week. They also offer the same services for those who are hard of hearing, as well as for Spanish-speaking individuals. There is also a chat feature available on the website for those who prefer to instant message.
Teen Line
This unique hotline connects suicidal or distressed teens to other adolescents who have been trained in crisis response. Teen Line is available from 6 pm until 10 pm PST for phone calls, and their number is 310-855-HOPE. You can also reach them nationwide by calling (800) TLC-TEEN. You can text TEEN to 839863 from 6 until 9pm PST if you prefer texting. You can also reach them via email if your question is not time sensitive as they answer emails in the evening. Teen Line also provides helpful message boards and resources if you have more general questions.
Postpartum Depression
If you are experiencing symptoms of postpartum depression, you can call 1-800-PPD-MOMS, or email info@hopeline.com. PPD Moms is a great website that offers resources, helpful explanations, and connections to professionals who can provide help. The site thoroughly explains postpartum depression, various treatment methods, and current research.
Veteran Crisis Line
The Veteran Crisis Line provides confidential free services that are administered by the Department of Veteran's Affairs responders. They can be reached through phone by calling 1-800-273-8255, then pressing 1. Texts can be sent to 838255 24 hours a day, seven days a week, and you can also chat with someone through the website. Services are also available for those who are hard of hearing. Those who reach out can expect to speak with a caring, well-trained individual who can assist with finding resources, crisis intervention, and support.
211 Helpline
This helpline offers assistance to those who are in abusive relationships, are suicidal, have been sexually assaulted, are being bullied, or are thinking of running away. This hotline is available in the United States and some parts of Canada, and their website offers nearly 100 available language options. To call, dial 211, and you will be provided with free confidential services that can connect you to appropriate resources, counselors, safe houses, and support groups.
Your Life Counts
This hotline provides free, confidential services for young people struggling with depression and suicidal thoughts. You can reach them by calling 1-877-968-8454 or accessing their online, anonymous chat through their website. You will speak or online chat with a trained volunteer who can provide support and connect you to resources. This site also offers support to friends and loved ones of someone who is suicidal or has already committed suicide.
Covenant House Nine-Line
This non-profit assists youth who are homeless or live in an unsafe home environment. By calling 1-800-999-9999 or emailing them, you can get connected to helpful resources, such as safe shelters, mental health treatment, van pickups, and transitional housing. Their crisis line provides youth with support and helps them create an immediate plan of action.
The Trevor Helpline
The Trevor Project provides crisis intervention and suicide prevention services to LGBTQ people ages 13 to 24. By calling 866-488-7386, you will have access to a professional counselor 24 hours a day, seven days a week who can help you process what you are feeling and provide support as well as resources. You can also reach a counselor any day of the week between 3 pm and 10 pm EST through their chat located on their website in the top right corner. If you prefer texting, feel free to text TREVOR to 1-202-304-1200. Texting is available Monday through Fridays from three to 10pm EST.
Befrienders Worldwide
If you are looking for an e-mail depression hotline or local support numbers to call, go to the Befrienders Worldwide website. They are made up of a collection of volunteers worldwide who provide non-judgmental support to those who are suicidal. Their website provides access in different languages and has a ton of helpful resources for people who feel suicidal and their loved ones.
Crisis Text Line
For those who are in crisis and are not comfortable or able to speak on the phone, text HOME to 741741. The Crisis Text Line is available in the United States and provides those who are in distress with support, referrals, and resources. The responders are trained crisis volunteers who are available 24 hours a day and seven days a week.
National Runaway Safeline
This is a great resource for kids who are thinking about running away or already have. Worried parents can also connect to National Runaway Safeline for support and resources. Trained volunteers respond to your calls, emails, or chat and can provide you with support and resources and help you establish a plan. Volunteers can be reached 24 hours a day and seven days a week by calling 1800-RUNAWAY, by live chatting through the website, or by emailing them.
Depression E-mail Hotlines and Chat Rooms
If you're not fond of calling on the phone, some support centers provide online help. You can send a message through the website or send an e-mail to the address provided. A trained professional will usually answer your e-mail within the timeframe the website indicates.
Where to Email or Chat
The following have online chat and email options.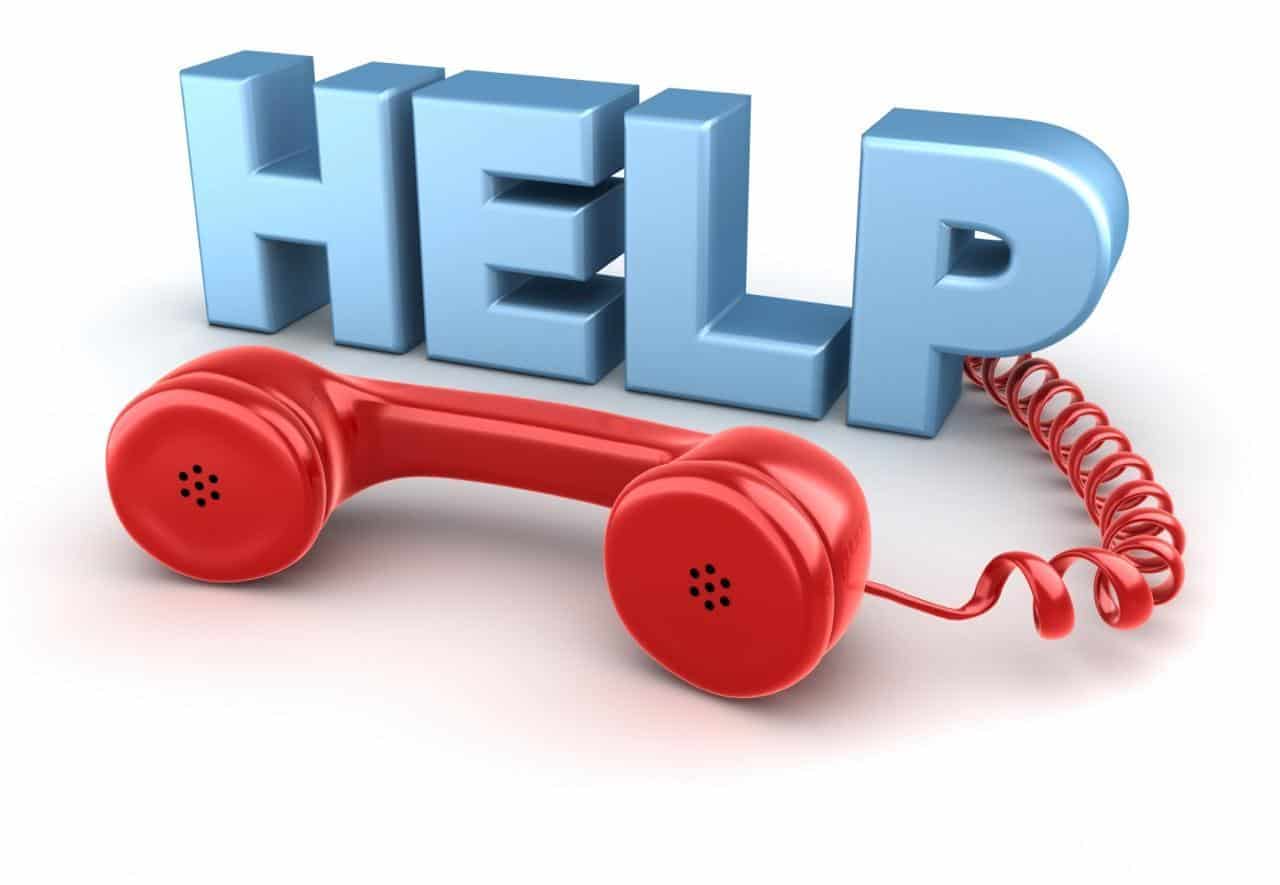 Helplines & Resources
The following list includes many local 24-hour hotlines along with support for mental health, substance use, and suicide prevention.
American Association of Suicidology
800-273-TALK
American Foundation for Suicide Prevention
American Psychiatric Association
888-35-PSYCH
ANXIETY CLINIC AT VCU
804-828-8069
BEHAVIORAL HEALTH SERVICES OF VIRGINIA
804-261-4163
Center for Deployment Psychology
The Columbia Lighthouse Project
Covenant House (The 9 Line)
(800) 999-9999
Dept. of Behavioral Health and Developmental Services
804-786-3921
Families for Depression Awareness
FAMILY SUPPORT GROUPS FOR MENTAL HEALTH
800-414-6427
The Friendship Line
800-971-0016
Hanover County Family Support Group
804-365-4222
Hanover Mental Health Association
Henrico Family Support Group
804-236-8752
INTERCEPT
804-612-3332
International Foundation for Research & Education on Depression
International Suicide Hotline Listings
Jewish Family Services
804-282-5644
LGBT National Hotline
888-843-4564
LIFE SERVICES, INC.
804-201-4320
MCGRATH ART THERAPY
804-272-1963
McGuire Veterans Administration Mental Center (VAMC)
804-675-5000
1-800-969-6642
Mental Health America of Virginia
MERIDIAN GROUP OF CHESTERFIELD
804-751-8644
National Alliance on Mental Illness-Central Virginia
804-285-1749
National Domestic Violence Hotline
1-800-799-7233 or if you're unable to speak safely, you can log onto thehotline.org or text LOVEIS to 22522.
National Graduate Student Crisis Line (24 Hour)
1-800-GRD-HELP
1-800-SUICIDE
National Parent Helpline
1-855-427-2736
National Runaway Switchboard
1-800-621-4000
The National Sexual Assault Telephone Hotline
1-800-656-HOPE (4673)
Postpartum Support International
1-800-944-4773
Richmond VA Medical Center
Suicide Prevention Coordinator
804-675-5000 (Ext. 3499)
Sage LQBT Elder Hotline
888-234-7243
SECOND CHANCES YOUTH SERVICES
804-201-4320
Self-harm Hotline
1-800-366-8288
Suicide Hotline Listing by State
Suicide Prevention Action Network USA
Suicide Prevention Resource Center
Survivor of Suicide Loss Support Group
Monument Heights Baptist Church
email: namicva@aol.com
UCLA School Mental Health Project: Hotlines for suicide prevention and other crisis resources
ULifeLine: Resources for college mental health
VA Army National Guard Suicide Prevention Program
434-298-6036
434-298-6149
Virginia Department of Behavioral Health and Developmental Services (DBHDS)
804-786-3921
Virginia Department of Veteran Services
804-371-4675 (Local)
1-877-285-1299 (Toll Free)
Virginia Veteran and Family Support (South Boston)
434-572-6916 (Ext. 310)
Virginia Institute of Pastoral Care
804-282-8332
YWCA Women's Advocacy Program
804-643-0888
Youth America Hotline
1-877-986-8454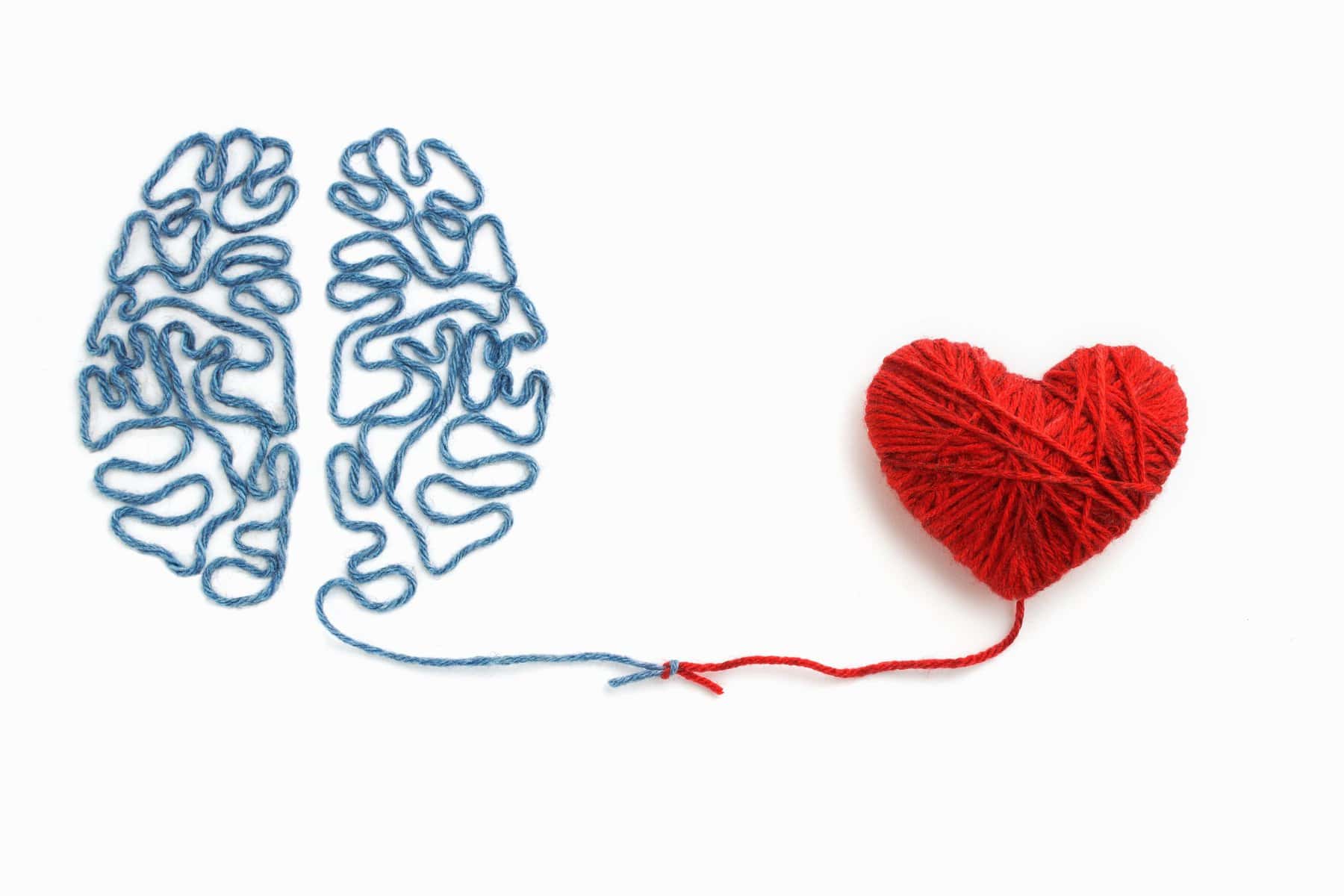 COVID-19 and Mental Health
VA COPES (Compassionate, Optimistic, Person-Oriented, Empowering, Support)
Help for those struggling with stress, trauma, and grief related to COVID-19. • Contact the VA COPES warm line for emotional support, active listening and referrals for Virginians who find it difficult to cope with the impacts of COVID-19. [Visit VA COPEs Online – https://vacopes.com ]
(877) 349-6428 9 a.m. – 9 p.m. Monday-Friday and 5 p.m. – 9 p.m. Saturday and Sunday.
Online screening is one of the quickest and easiest ways to determine whether you are experiencing symptoms of a mental health condition. Mental health conditions, such as depression or anxiety, are real, common, and treatable.
Coping With COVID-19 Vaccine Anxiety
Since the COVID-19 pandemic started, your anxiety levels might be higher than usual, or maybe you've been feeling near-constant underlying anxiety. You aren't alone – uncertainty is a common trigger for many, and the past year has been anything but certain. As we start to get toward the other side of this pandemic, a new anxiety has surfaced for many: getting the COVID-19 vaccine. Here we'll try to alleviate some of the most common causes of vaccine-related anxiety.
Coronavirus Mental Health Toolkit
Help for when you're feeling trapped, isolated, or anxious to get back to normal life.
Coping with COVID-19: General Resources for Mental Health and Well-Being
Coronavirus: Tips for Reducing Stress
World Health Organization's Mental Health Considerations During COVID-19 Outbreak
CDC: Stigma and Resilience During Covid-19
Coping with Stress During Infectious Disease Outbreaks
CDC: Mental Health & Coping During Covid-19
Mental Health America
Mental Health First Aid
Living with worry and anxiety amidst global uncertainty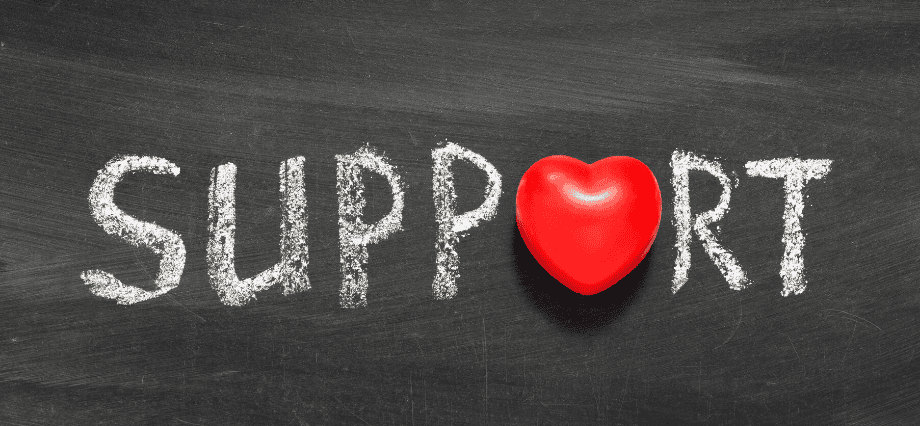 Support for those who Lost a Loved One During The COVID-19 Outbreak.
Losing a loved one can be deeply painful, and you deserve support. The types of gatherings and social experiences that many people would usually have after the death of a loved one are often not possible during the COVID-19 pandemic. It's important to seek alternative types of support. Your mental health is especially important when experiencing loss or grief.
Many funeral homes and faith communities are offering new virtual ways to connect, and many local organizations offer grief support services. A good place to start is to contact your local NAMI affiliate through find your local NAMI.
Additional options include:
About Richmond on the Cheap contributor Tracey Messina: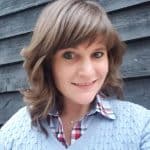 Tracey Messina is a Qualified Mental Health Professional (QMHP) who provides mental health support to adults in the Richmond, Virginia community. She began working in the mental health field as a Mental Health Skill Building Counselor in January 2017 and now works as a Crisis Stabilization Specialist for Sims Supportive Services, LLC. Messina moved from Alexandria, VA where she worked as a Special Education teacher for Fairfax County Public Schools. Prior to teaching Tracey worked with at-risk youth in Prince William County, Virginia for The Boys & Girls Clubs of Greater Washington first as an Education Director and was later promoted to Program Director. She is a Mount Vernon, Virginia native and a proud graduate of James Madison University. Sims Supportive Services, LLC provides person-centered Mental Health Skill Building and Crisis Stabilization services in Richmond, VA. Our mission is to assist adults with mental, behavioral, and emotional difficulties towards self-sufficiency and stability in their lives, while ultimately reducing the likelihood of disruption to their homes and way of living. The staff at Sims Supportive Service are licensed Qualified Mental Health Professionals dedicated to providing quality service for adults that need additional support.
Read more Richmond on the Cheap health and wellness posts.
Be sure to subscribe to email updates, follow @rvacheap on Twitter or like RVA (Richmond) on the Cheap on Facebook to stay in the know about the latest freebies & deals.