If you're looking for a unique gift this season, consider shopping at local museum stores. Whether you're shopping for a history buff, an art lover, or a science explorer, you can find the perfect gift at a museum store. Here's a roundup of some of the museum stores in Richmond and the type of the gifts you can find there. Museum memberships are also great gifts for people of all ages providing a year-round outlet, destination and discounts. See a full list of Richmond area museums.
Be sure to subscribe to email updates, follow @rvacheap on Twitter or like RVA (Richmond) on the Cheap on Facebook to stay in the know about the latest freebies & deals.
Related post: Places to take photos with Santa in the Richmond area
Related post December holiday fun and FREE events around Richmond
The American Civil War Museum operates three sites: The White House of the Confederacy and Historic Tredegar, both in Richmond, and The American Civil War Museum – Appomattox with t
he goal to help a diverse national and international audience learn American Civil War history in all its breadth and scope.
Using dynamic and interactive exhibits, engaging educational programs and historical research, the museum tells a multitude of military, political and civilian stories of the people of the time with
an unparalleled collection of Civil War artifacts.
Museum store features Civil War-related apparel like the Frederick Douglas t-shirt (pictured above) and accessories, brass buckles & pins, hats, pins & buttons, T-shirts, watches, and books. A museum membership is also a great idea for a history buff.
⭐️ Black History Museum 122 W. Leigh Street Richmond, VA 23220
The Black History Museum & Cultural Center of Virginia celebrates the rich culture and moving histories of African American people in Virginia and their contributions to the country, endeavoring to tell a more complete and inclusive story about America.
Shop at the Black History Museum for one-of-kind gifts including accessories, books, purses, masks, T-shirts, journals, drums, dolls, note cards, ceramics, and more! The majority of our gift shop items are made or provided by Virginia artists. All proceeds from gift shop sales benefit our schedule of exhibitions and educational programs.
And, of course, a Black History Museum membership is always a great gift. For just $35 you get free museum admission for one year and a 10% discount when you shop. Come see! The gift shop is open during museum hours, Tuesday thru Saturday 10 AM – 5 PM.
The Children's Museum is much more than a space for children to play — it's a community resource of programs and activities, all built around learning through play and providing access for all children and their caregivers.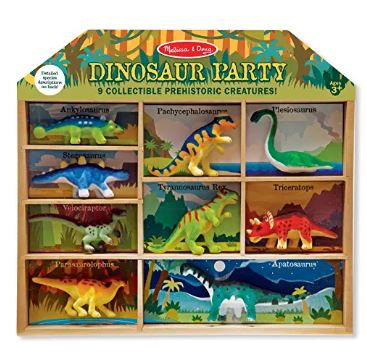 Online and onsite gift shop features activity books, building sets, costumes, craft kits, dolls, fun with stickers, games, jewelry, leanring mats, musical instruments, outdoor fun, painting kits, playsets, plush items, pretend play, puzzles, science kits, slap watches, and play vehicles. Curbside pickup available at Downtown location at 2626 W. Broad Street. Items can be picked up Friday between 11am and 1pm. Orders must be submitted by 8AM Friday morning, for pickup on the same weekend.
Experience the joy and excitement of the Children's Museum of Richmond all year long! Today through Monday, November 30, use the code "BFR20" to receive $15 off your membership purchase. Museum members can enjoy exclusive discounts, early registration for special events and programs, and unlimited access to both our Downtown and Chesterfield locations for a full year. More details: https://www.childrensmuseumofrichmond.org/pla…/memberships
Richmond's Edgar Allen Poe Museum is dedicated to illuminating the poet for everyone, evermore. Explore the world's finest collection of Edgar Allan Poe's manuscripts, letters, first editions, memorabilia and personal belongings.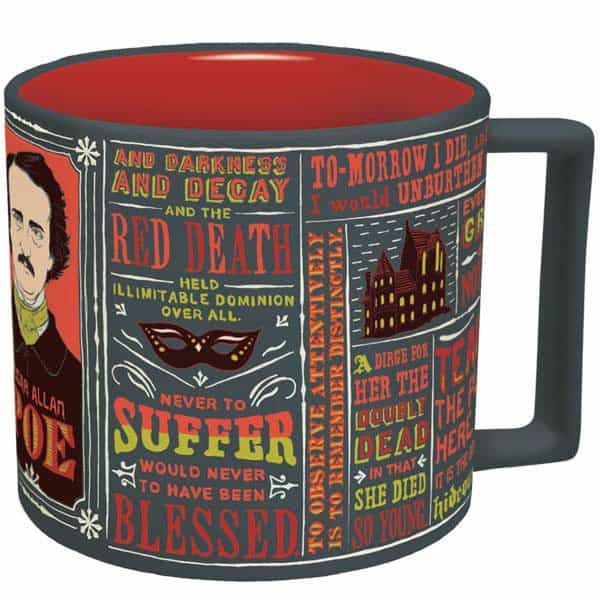 The Poe Museum Store carries apparel, art & prints, books & media, drinkware & housewares, holiday items, jewelry & accessories, souvenirs, tickets, toys and membership which saves you money on entry
One of the most-visited attractions in the Richmond, Va., area, the Lewis Ginter Botanical Garden offers year-round beauty on a historic property with more than 50 acres of spectacular gardens, dining and shopping. A classical domed Conservatory is the only one of its kind in the mid-Atlantic. More than a dozen themed gardens include a Healing Garden, Fountain Garden, Asian Valley and Victorian Garden. Dining options include the Garden Café and Tea House; the Garden Shop offers an extensive array of items. Lewis Ginter Botanical Garden is a non-profit organization and proceeds support the Garden's educational mission.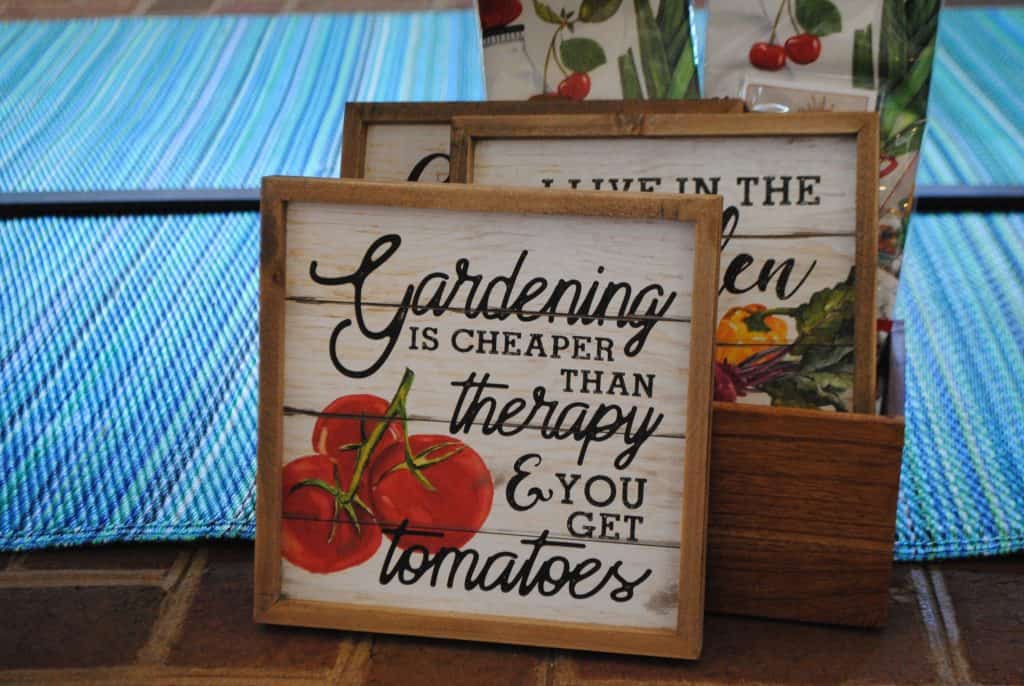 DISCOVER UNIQUE TREASURES IN THE GARDEN SHOP The Garden Shop is known for its distinctive merchandise including gardening accents and tools, containers and statuary, home décor, jewelry and fashion, soaps and lotions, educational games and toys for children, gardening and nature books, gardening gifts, and much, much more. We are stocked with merchandise for everyone on your shopping list. Let our trained staff and volunteers help you select the perfect gift for any occasion.
All proceeds from the Garden Shop go directly to support the Garden's educational mission.
Garden Members receive 10 percent off every purchase.
Ask about Garden gift cards or order them online (good towards admission, memberships and Garden Shop merchandise) and Meriwether Godsey gift cards (good towards food in the Garden Café and Tea House) sold separately or together as a package "experience."
The Library of Virginia, the state's oldest institution dedicated to the preservation of Virginia's history and culture, holds collections with more than 129 million items and attracts more than 100,000 visitors each year to learn about Virginia's history. And FREE parking.
Free shipping on orders over $50 all this week at the Virginia Shop. What could be more perfect than this gorgeous cardinal ornament to include in this year's holiday care packages? Inventory includes more history, Virginia and literary-oriented gift items that you can purchase easily online and support the Library of Virginia at the same time. You can buy the ornament above and other Virginia-focused items at: https://www.thevirginiashop.org/product/cardinal-heart/1061
⭐️ Science Museum of Virginia 2500 W Broad St Richmond, VA 23220
Through experiential exhibits, awesome artifacts, interactive technologies, innovative programs, dynamic films, impressive live animals and interesting lab demos, the Science Museum of Virginia inspires hundreds of thousands of guests each year to enrich their lives through science. The Museum is a catalyst for inspiration, a place that sparks curiosity, encourages discovery and generates ideas in science, technology, engineering and math.
The Museum features permanent hands-on exhibits about wellness, innovation and speed — to name a few — and hosts touring exhibitions from around the world. At 76 feet, the Dome theater is the largest screen in Virginia and provides guests with the ultimate "you are there" experience. The Museum also hosts hundreds of special events throughout the year, such as overnight adventures, talks and summer camps.
The Science Museum of Virginia has something for curious-minded guests of all ages
The Science Museum of Virginia gift shop, Shop4Science, has the perfect gift for scientists of all ages. Take a look at out-of-this-world technology as you make your own tin can robot and solar rover. Travel to another dimension with a perpetual motion kinetic sculptures and test the laws of motion with Newton's cradles. Choose from a selection of unique and quirky t-shirts to commemorate your visit! For more information, please contact Shop4Science at 804.864.1460. Shop4Science is currently open Saturdays and Sundays, 11 am – 5 pm Members looking for that perfect gift? Stop by Shop4Science the next three weekends (December 5, 6, 12, 13, 19 and 20) to receive 20% off all purchases. The store is open 11 a.m. – 5 p.m Saturdays and Sundays.
The Valentine has been collecting, preserving and interpreting Richmond's 400-year history for over a century. Located in the heart of historic downtown, the Valentine is a place for residents and tourists to discover the diverse stories that tell the broader history of this important region.
The Museum Store at the Valentine features a selection of unique products inspired by the city of Richmond as well as our rotating exhibits. Explore: books on Richmond history, jewelry, home accessories, note-cards, children's items and so much more.
On November 29, join the Valentine for Museum Store Sunday and enjoy 20% off your in-store or phone purchases.
Explore a unique selection of locally-made and Richmond-inspired items for everyone on your list while also supporting the Valentine's mission and programming. You can give the store a call at 804-649-0711 to receive a Personal Gift Shopper experience. Associates will be happy to provide a variety of personalized gift suggestions.
VMFA Arts is a top comprehensive US art museum with more than 5,000 years of art from around the world. VMFA is open 365 days a year and general admission is always free.
The VMFA shop features holiday items, face masks, puzzles, jewelry, clothing, stationary, art books, kids items and materials related to exhibits.
Discover, explore, and learn about more than 16,000 years of history at the Virginia Museum of History & Culture.
Shop Virginia history for the holidays and enjoy free shipping on all orders* from the VMHC Museum Shop this weekend! The museum shop has Virginia oriented holiday gifts for you and all of your loved ones. Browse signed books, home decor, and more at ShopVirginiaHistory.org.
Double-Check Before You Head Out!
We make every effort to make sure that everything on Triangle on the Cheap is 100% accurate.
However, sometimes things change without notice, and it's also possible that we can make a mistake. In addition, we can not guarantee that all events adhere to the safety measures that are necessary at this time, so we encourage you to ask any questions of the organizer, to make your best decision, and to stay safe.
Please verify all deals and events with the venue or organizer before you go.
Related post: Richmond Area December Craft Shows, Holiday Bazaars and Markets
Be sure to subscribe to email updates, follow @rvacheap on Twitter or like RVA (Richmond) on the Cheap on Facebook to stay in the know about the latest freebies & deals.
More things to do in and around Richmond: