Pride Month events in Richmond includes a growing list including comedy, parties, advocacy, drag performances and athletics. Keep active with cultural and advocacy organizations all year long with this listing of resources at the bottom of this roundup. 🌈
Pride Month events in June in Richmond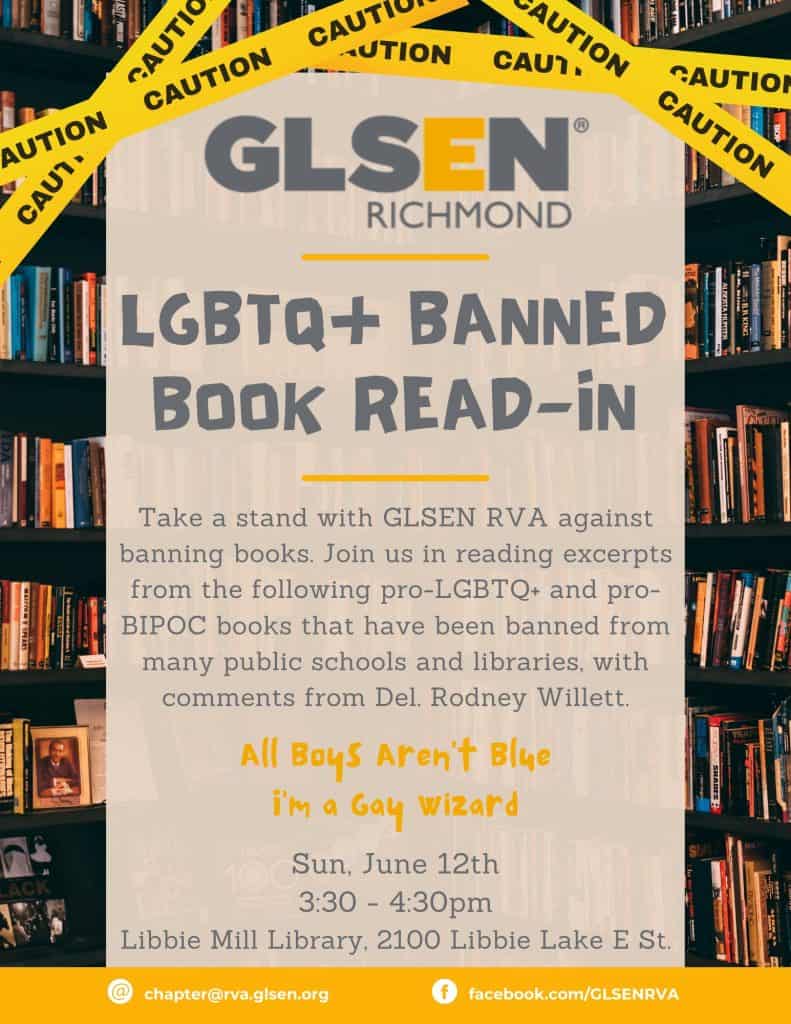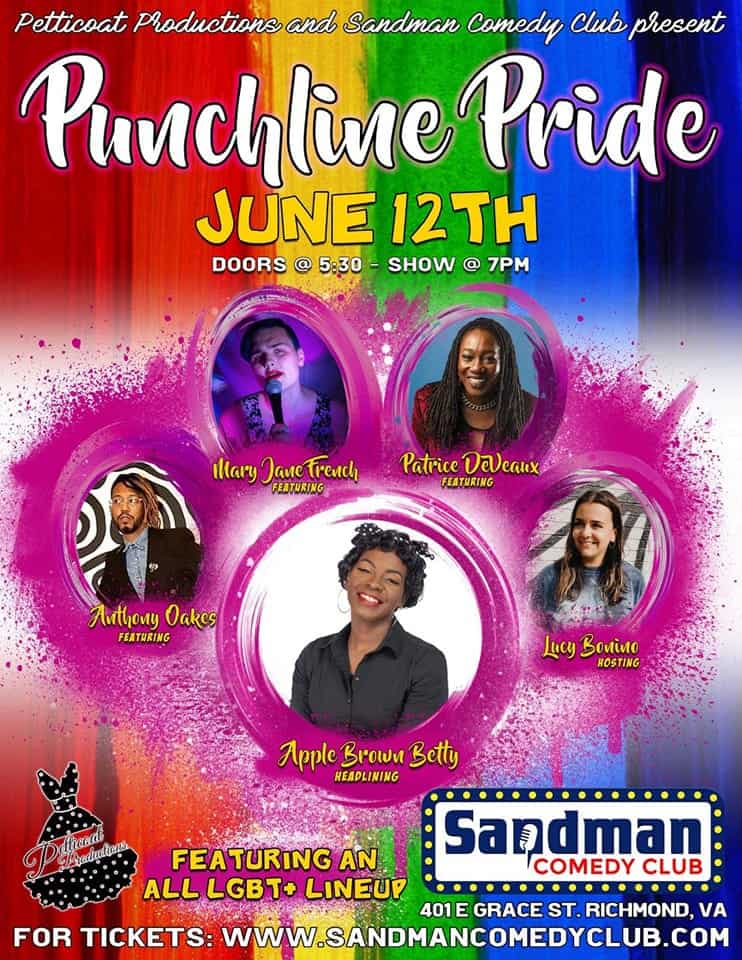 Other organizations to follow:
⭐️ Diversity Richmond – Since its inception, Diversity Richmond has distributed nearly $1,000,000 to area non-profit organizations that use these funds to strengthen the LGBTQ+ and Greater Richmond community. In addition to supporting our community financially, Diversity Richmond is a collaborator, convening groups with similar aspirations to effect social change and encourage acceptance. http://www.diversityrichmond.org/
⭐️ Side by Side is dedicated to creating supportive communities where Virginia's lesbian, gay, bisexual, transgender, and questioning youth can define themselves, belong, and flourish. Since 1991, we have served as Virginia's lifeline to LGBTQ+ youth ages 11-20 providing weekly support groups, a youth support line, as well as trainings to local schools and communities. https://linktr.ee/sidebysideva
⭐️ Richmond Triangle Players changes the community conversation about diversity and inclusion through the production of LGBTQ works. RTP is the longest continuously-operating theater in the entire Mid-Atlantic with this mission. http://www.rtriangle.org/
Be sure to subscribe to email updates, follow @rvacheap on Twitter or like RVA (Richmond) on the Cheap on Facebook to stay in the know about the latest freebies & deals.
More things to do in and around Richmond: