Does cooking a traditional Thanksgiving meal sound exhausting?
If you are just not skilled in the kitchen or are too busy to labor over food prep, there are some higher end restaurants that are primed to give you delicious dishes for your Thanksgiving Holiday. Foodies and members of the RVA Dine Facebook group weighed in on what is in their opinion the best Thanksgiving menu to order from. This listing consists of 13 top notch restaurants doing a Thanksgiving to go type deal, traditional and non-traditional but gourmet.
In a phrase, if you order in advance of Turkey Day, you'd be treating yourself, your family or whoever dines at your Thanksgiving table to some super delicious dishes while helping local businesses, making the holiday memorable.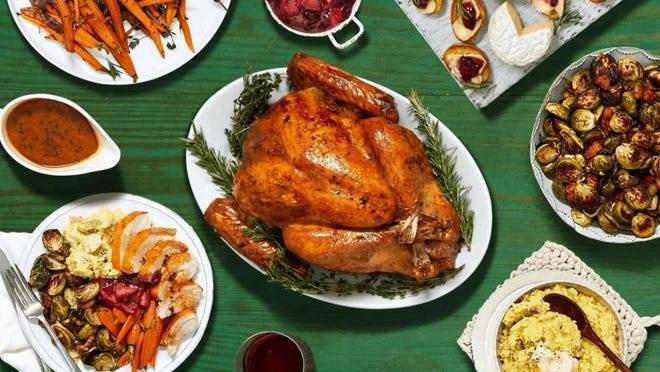 Thanksgiving At Home – Richmond's Top Notch Takeout
1. A Sharper Palate Catering and Events
6. Hobnob
7. Kitchenette-full meal to go
8. Longoven
9. Perch RVA
10. ShagbarkRVA
11. Spoonbread Bistro – closed Thanksgiving for dine-in service this year, and offering a pre-order take out menu for pickup November 25th. Orders may be place by emailing us at events@spoonbreadbistro.com, or call the restaurant at 804-360-7900 before 5pm.
12. Ukrops has pick up for T-giving.
13. Yellow Umbrella Provisions
Check out more great Richmond on the Cheap food posts, resources and round-ups.
Be sure to subscribe to email updates, follow @rvacheap on Twitter or like RVA (Richmond) on the Cheap on Facebook to stay in the know about the latest freebies & deals.
More things to do in and around Richmond: