The month of June marks the beginning of summer. June 20 is this year's summer solstice, the day with the most daylight. This month we also celebrate National Pollinator Week from June 21-27, as pollinators are essential to the growth and success of our gardens. Events in our area this month include a Master Gardener's plant sale, pollinator events, and several chances to volunteer with the set up and maintenance of local gardens and parks.
Recurring June Gardening Events Around Richmond
June Gardening Events
June Gardening Events
— By Denise Levitskiy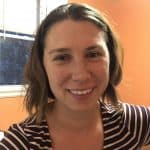 Richmond on the Cheap contributor Denise Levitskiy is a Richmond, Virginia based thrifty mama and gardening enthusiast. She is a Virginia Commonwealth University graduate, had a writing stint as a Marine Corps civilian, and then switched professions to attend Bon Secours Memorial College of Nursing. She recently paused her nursing career to be home with her boys and focus on her family's homesteading dreams. You can follow her gardening and home improvement adventures on her Instagram account: @thisoldhouseishome.
Be sure to subscribe to email updates, follow @rvacheap on Twitter or like RVA (Richmond) on the Cheap on Facebook to stay in the know about the latest freebies & deals.
More things to do in and around Richmond: