Whether you are letting the kids play with the Nintendo Switch, watch YouTube, and munch on a bucket of snacks within arms reach because "Mama has to work" or doing lots of baking and cookie decorating and gingerbread house making like Helen Shepard Trevey's family this winter vacation, there's plenty for kids to do in Richmond. Parents around Richmond offered up what they are up to this break. Some are staying safe and busy at home and some are getting out of the house, depending on the budget and interest. These ideas and listings offer various ideas for keeping kids busy this winter vacation.
At Ann Randolph Taylor's home the plan is: "Puzzles, coloring, playdoh, practice writing letters, rotating new books – [my daughter] is 3 and I am working from home." Even if you are not going anywhere, vacation should be different. Let the kids build forts and craft with glitter glue, make cake pops and watch Octonuts, color, play with slime and work on puzzles.
Mom, Sarah Robinson Hendricks will be doing lots of hikes, cookie decorating, gingerbread houses, playing, and relaxing. Kara Brault Stup said she will make holiday treats, evening city walking / hiking to see holiday lights, reading, streaming and relaxing. She's giving more choices and flexibility on break than during school weeks. Jennifer Mills Neimeyer said her kids will be crafting gifts to give to grandparents for Christmas, doing lots of reading, watching movies, and having outdoor playtime. "We're staying away from crowded places to not spread COVID to the few people we'll see for Christmas," said Robinson Hendricks.
And Geremi Estolloso said she is luckily able to stay at home and not work so she is able to take her children places. Her son loves ice skating so they spend our afternoons at the rink at Stony Point Fashion Park. "We basically live there lol other than that, we visit Busch Gardens Christmas town a lot and go lights touring around town while blasting Christmas music in the car."
Be sure to subscribe to email updates, follow @rvacheap on Twitter or like RVA (Richmond) on the Cheap on Facebook to stay in the know about the latest freebies & deals.
More winter vacation activities for kids in Richmond:
Camps & lessons
⭐️ Dec. 27 – 30 from 9am – 1pm – Winter Creative Performance Camp: The Snowman at Passion Academy. Campers will recreate the magic of the famous children's book, The Snowman, written by Raymond Briggs. The story follows a child and magical friend, the Snowman, who comes alive at night. This camp, focuses on acting, singing, and dance. The structure of our day will be divided into sessions with daily vocal warm ups, song rehearsal, dance, acting, prop making/ crafts, and theatre games that help sharpen our acting skills and build confidence/ improvisational skills. No matter the experience level of each child, they are sure to have fun, learn new things, and discover a deeper understanding of theatre performance. It is always amazing to see the growth in each student, no matter what experience he or she may have in acting, dance, or music. No prior experience is required for this camp. This camp includes a final performance on Thursday at 12:30 p.m.
⭐️ Related post: Virtual and in-person classes for teens and tweens
Museums:
See a comprehensive list of the museums in the Richmond area.
Science Museum of Virginia – Features hundreds of experiential exhibits including Giant Insects, awe-inspiring artifacts and interactive technologies, the Museum presents dynamic science programming to hundreds of thousands of guests each year. Permanent exhibitions focus on space, health, electricity and Earth—to name a few—and hosts visiting exhibitions from around the world. The Dome theater, at 76 feet, is the largest screen in Virginia and provides guests with the ultimate immersive experience. Reserve your time slot in advance on the website: https://www.smv.org/ (2500 W Broad St Richmond, VA 23220) During the school vacation, the Science Museum is doing race-themed activities to go along with the Hot Wheels exhibition. The Fast and the Curious Dec. 27 – Jan.2.
Children's Museum of Richmond – Fun for children of all ages, at four locations – Chesterfield and Downtown locations have family classes on Tuesdays & Wednesdays. Military always get $1 off admission price. *Until further notice the weekly schedule will be Thursday – Sunday. Learn more about the reopening by visiting https://www.childrensmuseumofrichmond.org/news-updates/covid-19-updates & many online resources for activities. (2626 W Broad St Richmond, VA 23220)
Get outside
•Bundle up and visit one of Richmond's many parks.
•Go biking.
•Take a family hike.
•Be a tourist in your own town with self guided tours from The Valentine museum.
•Travel to places to learn more about Native American Culture and history in the Richmond area.
•Check out murals throughout the Richmond area.
Be sure to subscribe to email updates, follow @rvacheap on Twitter or like RVA (Richmond) on the Cheap on Facebook to stay in the know about the latest freebies & deals.
Attractions
•Red Vein Escape Room, 108 Robinson Street Ashland, VA 23005. Book a game or ghost tour with RED VEIN Escape and Ashland Haunted History Tours. The lobby at RED VEIN Escape is also stocked with gifts for your friends and family, from t-shirts, to stickers, buttons, candles, puzzles and more.
•Colonial Williamsburg, a living, breathing 18th-century city & living history museum with demonstrations and performances. 101 Visitor Center Drive, Williamsburg, VA 23185, Open daily 9 a.m.-5:00 p.m. Single day Admission, many other deals (multi-day, multi-destination passes and yearly memberships, etc.) Check the calendar of daily and weekly events.
Get active:
•Go
ice or roller skating
at Stony Point Fashion Park or Ice Zone.
•
Jumpology
has 11,000-square-feet of trampolines, Ninja training skill course, a rock wall and foam pit.
•
Escape Room RVA
offers a fun activity where you have to work as a team to escape a themed room.
•G-Force Karts
center offers karting, laser tag, Nerf fun and more
•
Sky Zone
trampoline park offers weightless fun with open jumping, trampoline basketball, foam pits and Ultimate Dodgeball.
•Thunderbolt Indoor Karting
is a thrilling indoor electric powered racing experience in Chesterfield
•Work on your swing at
Topgolf
or
Drive Shack
.
Get in tune with more African American culture by:
•Attending the Elegba Folklore Society's Capital City Kwanzaa festival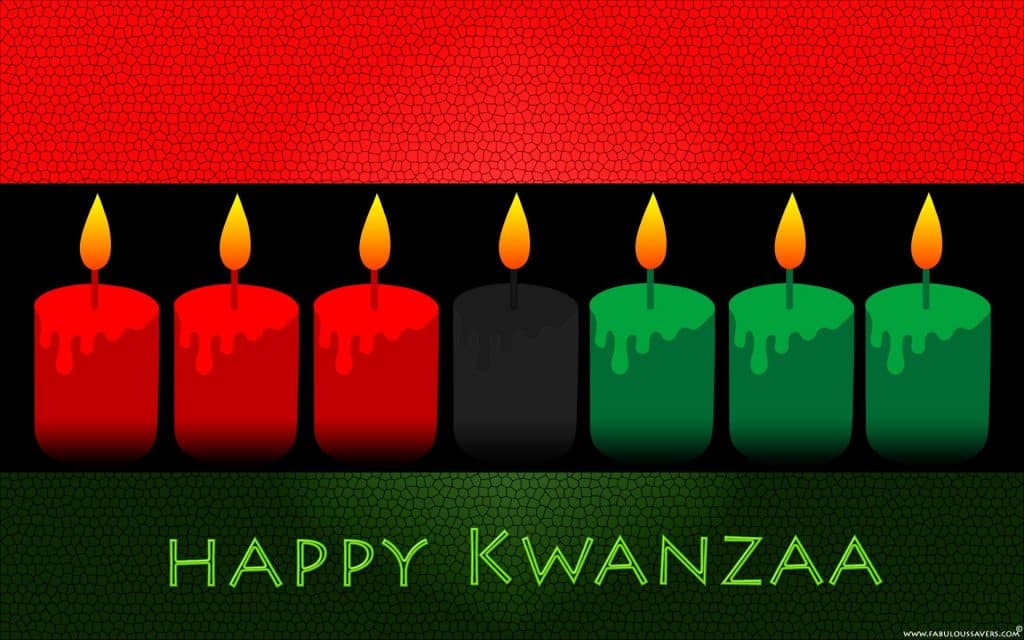 THURSDAY, DECEMBER 30, 2021 AT 6 PM – 11 PM – 2021 Capital City Kwanzaa Festival – December 30, 2021 at the Greater Richmond Convention Center. Music, dance and message presented to strengthen families and galvanize the community. The African Market will be open with food and shopping
Do you know of winter activities for kids to add to this list? Send it in to news@rvaonthecheap.com
Be sure to subscribe to email updates, follow @rvacheap on Twitter or like RVA (Richmond) on the Cheap on Facebook to stay in the know about the latest freebies & deals.
More things to do in and around Richmond: